Every product is carefully selected by our editors. If you buy from a link, we may earn a commission.
7 of the Best LED Flashlights Money Can Buy
When it's time to shine, reach for one of these illuminating picks.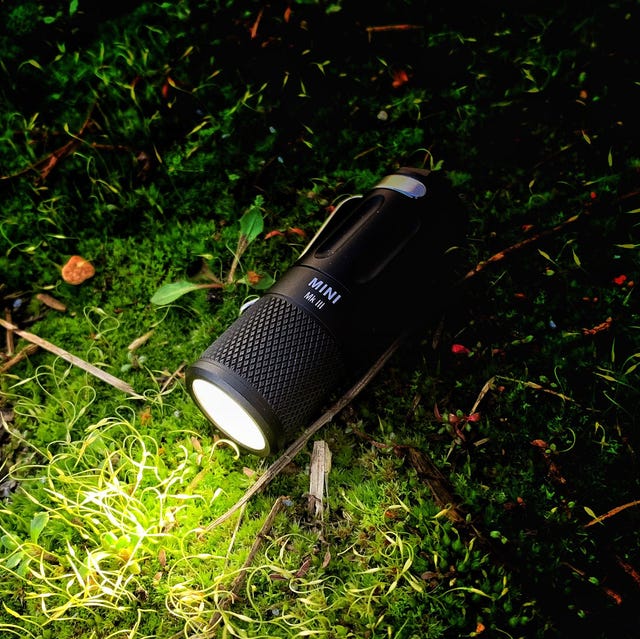 The word "lit" has officially invaded America's lexicon. It's ubiquitous: on the tongues of hip Gen Zers, millennials trying to pass as youthful and facetious boomers alike. If you live under a rock and you're unfamiliar with the phrase, here are a few alternative definitions from the "lit" Merriam-Webster: Urban Dictionary. "'Lit: when something is turned up or popping; meaning cool or awesome; extremely intoxicated.'"
Of course, if you do in fact live under a rock, you no doubt concern yourself more with a traditional definition of the word "lit." Beneath the cool earth, in your dim domicile, you need light. You crave illumination. You value the practicality of a Maglite, the convenience of a pocket-sized penlight, the brilliant iridescence of LEDs. Luckily for you, we're here to shine a light on the best LED flashlights on the market.
Why LED Flashlights?
Compared to traditional incandescent bulbs, LED flashlights aren't just brighter — they're also more energy efficient, compact and resilient to damage. Daniel Housely is an LED flashlight expert and the owner of Fenix-store.com — one of the oldest LED flashlight ecommerce stores on the block. "I've been involved with the industry since 2005, when LEDs were just starting to replace incandescents," says Housely. He points out that there are a wide variety of LED flashlights available, and prudent shoppers will factor "size, beam pattern (spot vs flood), battery type, runtime and, most importantly, brightness," into purchasing decisions.
Don't Get Blinded by Lumens
"Lumens are the first thing that most people look at. Everyone wants the brightest lights available," says Housely. However, he's quick to note that flashlight shoppers are easily blinded by lumens. "We'd recommend that size should be one of your first considerations. Think about what you will be using your flashlight for and pick one in a size or style that will be most convenient for you. Do you need both your hands for your work? Get a headlamp! Do you need something that can easily be pulled in and out of a pocket while being held securely? One of our mid-range lights is probably best."
"What makes a light 'the best' is different for each user," explains Housely. "Our best-selling flashlights are ones that combine EDC convenience like recharge-ability and compact size, with tactical functions like a defensive strobe, strike bezel, and quick brightness selection." No matter your priorities, one of these picks is sure to fit the bill.
This content is created and maintained by a third party, and imported onto this page to help users provide their email addresses. You may be able to find more information about this and similar content at piano.io