Every product is carefully selected by our editors. If you buy from a link, we may earn a commission.
12 Great Travel Backpacks to Take on Your Next Trip
Some are big enough for a weekend away, while others work well as your personal item on an airplane.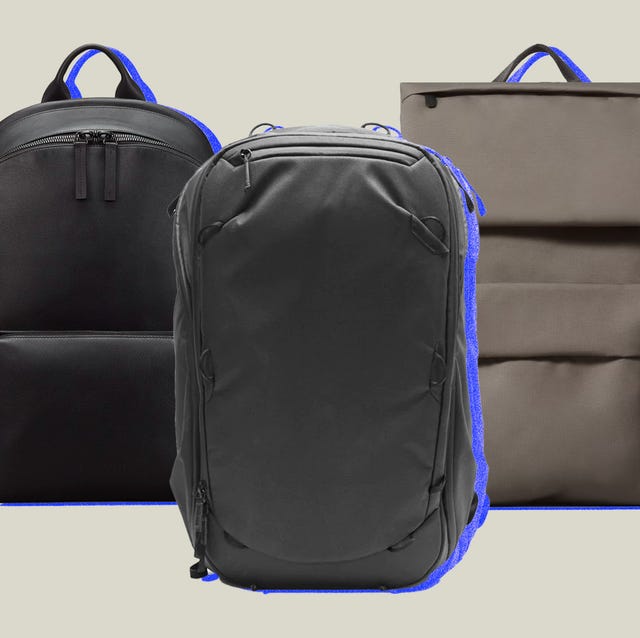 Whether you're globetrotting or planning a weekend getaway, the right bag can make all the difference. And while there are a lot of everyday backpacks that claim universality, sometimes a bag with a singular focus proves more functional — a la a travel backpack.
What Is a Travel Backpack?
Unlike the small packable backpacks, travel backpacks work well as the primary pack for short weekend trips or as an auxiliary load for longer flights. (They usually abide by airlines' strict "personal item" size restrictions.) The options on our list vary from small, gadget- and laptop-friendly bags (with trolley slots) to bigger, cargo-centric styles with several compartments for all of your essentials and strapping designed to balance the bag's weight.
Within all of these, compartments aplenty ease the travel experience. Some have slots for passports and phones; others have loops for keys or zippered pouches for foreign currency; all of them have isolated laptop compartments, and a few have trolley sleeves for sliding the bag over your suitcase's handle.
However, I'm not trying to one-size-fits-all the travel experience. Just as no trips are the same — and no two people prefer the identical itineraries in the same cities — bags are not either, and what works for one may not work for another. ("Who brings their laptop on vacation?" someone might wonder.) Although you may feel tempted to buy a backpack so bold, so brazen that it'll be unmistakably yours, don't — get something subtle, loaded with features and sans overt, ugly logos.
The Best Travel Backpacks for Your Next Trip