Every product is carefully selected by our editors. If you buy from a link, we may earn a commission.
Outerwear for Petty Officers (and You): Meet the Peacoat
The Dutch invented it, Brits popularized it, and now everybody owns one. (Or at least they should.)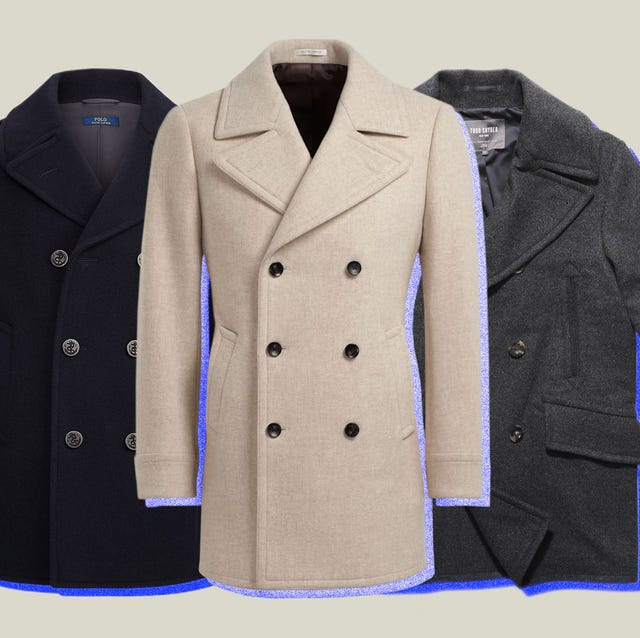 The peacoat's kind of weird, right? It's like someone sawed the bottom half off a topcoat and called it a day. But when you consider the peacoat's original function, it kind of makes sense: They were first made for Dutch navymen, and they were called "pijjekkers," or "pijes" for short. (If you know how the Dutch pronounce "J," you know where the pea comes from.)
The coarse wool coats worked well on the windy, wet decks and docks, which is why they quickly maneuvered through the Dutch, British, and American militaries. And, as most garments do, they reached the general public post-war. The features that were added specifically for sailors — the double-breasted front for buttoning up all the way, the side slits for easy access to internal pockets or belts, the tightly wound wool exterior, the wider hips for easy mobility — were instant hits with the general public, who were happy with its gentlemanly qualities and its obvious abilities to keep you warm, dry, and dapper.
And although I'd argue the style is less popular now than it was, say, 10 years ago, it's still plenty stylish: an option someone should splurge on if the right one crosses their plate. Find a few of our favorites below.
This content is created and maintained by a third party, and imported onto this page to help users provide their email addresses. You may be able to find more information about this and similar content at piano.io