Every product is carefully selected by our editors. If you buy from a link, we may earn a commission.
Flannel-Lined Jeans You Can Wear Through Winter
A timeless style transformed for subzero temperatures.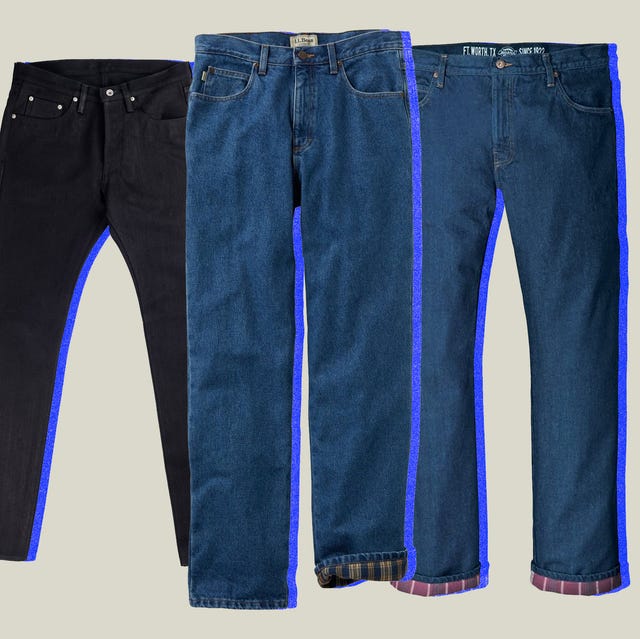 There are few garments more ubiquitous than a pair of jeans. Built to handle rigorous workplaces, rock shows and everything in-between, a solid pair of denim five-pocket dungarees can withstand most everything while being, especially once broken in, pretty damn comfortable. Maybe that's why people still wear jeans almost 150 years after they were invented. (Hint: It is.) As pervasive as the pants are, however, you'd find it difficult to spot a pair in the dead of winter.
The fabric is far too breathable. But, there's hope. Ever heard of flannel-lined jeans? They're just what the name implies: jeans lined with soft, warm flannel. Find a few of our favorites versions of the invention below.
This content is created and maintained by a third party, and imported onto this page to help users provide their email addresses. You may be able to find more information about this and similar content at piano.io