Every product is carefully selected by our editors. If you buy from a link, we may earn a commission.
White Mountaineering Designer Yosuke Aizawa's Uniqlo Collab Emphasizes Inclusivity
The collection comprises stylish outerwear for adults and kids alike.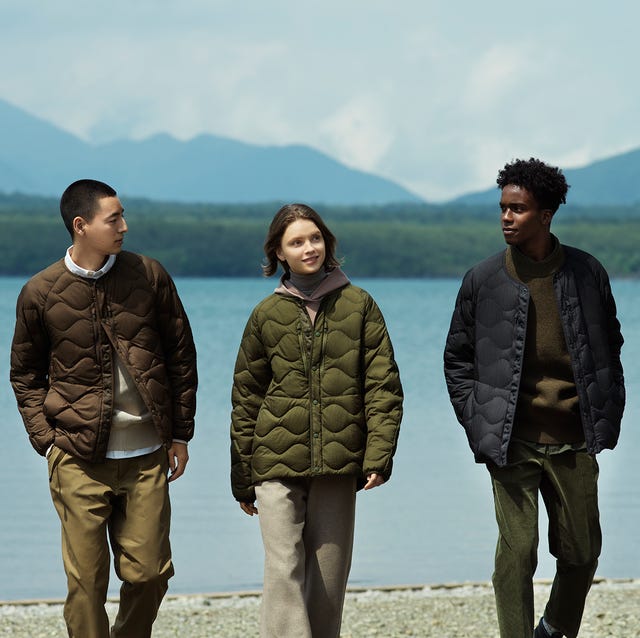 Yosuke Aizawa founded White Mountaineering in 2006 after a stint at Comme des Garçons under designer Junya Watanabe, the protégé of CDG (and Dover Street Market) founder Rei Kawakubo, and four years in the Department of Product and Textile Design at Tokyo's Tama Art University. Needless to say, Aizawa has some serious design skills. He uses the White Mountaineering label to flex them, but also apply them to the outdoors, a kind of divine source of inspiration for him over the course of his career.
While his time at CDG offered experience with higher-end materials, luxury construction and appealing to an international audience, his own label represented freedom to step outside the fashion world — pun intended. There are three guiding principles in play whenever Aizawa designs for White Mountaineering, design, utility and technology. Plus, the belief that the "field in which we wear clothes is all outdoors."
"I believe that what is most important for a fashion designer is not to limit your mind to the fashion industry," Aizawa says.
For Aizawa, his new collab, an outerwear-centric collection with Japanese brand Uniqlo, represents expansion. Uniqlo is a big brand with over 40 locations in the US alone. Considering White Mountaineering has just one (1) brick-and-mortar stockist in the US, this furthers Aizawa's reach fortyfold. (WM is carried in several US-based retailers' online stores, but Hatchet Supply in LA is the only shop with in-person supply.) But this collab was about not all about numbers. Aizawa seized the opportunity to design for children, citing Uniqlo's willingness to produce clothing for all people — adults and kids and a wide range of sizes (XXS through 3XL).
Uniqlo x White Mountaineering: refined outerwear for the entire family.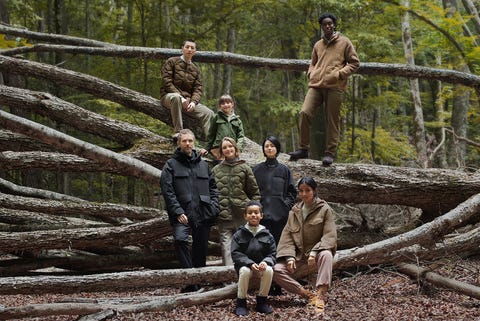 Staying in line with White Mountaineering's outdoors-centric mission, the collaborative collection covers several types of outerwear: Parkas, pullovers, down jackets and fleeces that start at $20 (for kids) and max out at $150, a significant departure from White Mountaineering's usual pricing.
The collection drops November 1st both online and in-person (at all of Uniqlo's 40+ US stores). Before the release, though, we spoke with Aizawa to talk about why you shouldn't disconnect designing from living, the people in his past he creates for now and how he hopes clothing can bring families closer together — including his own.
What sparked your interest in a collaborative collection with Uniqlo? What was most appealing about the opportunity?

Collaborating with Uniqlo came from a desire to combine our technology-focused design sensibilities at White Mountaineering with Uniqlo's philosophy of "clothes made for all". We worked together to create the collection theme of "outerwear created as a common language for everyone", aiming to create a collection that can connect people beyond generation, race, or gender. The Uniqlo collaboration is also the first time we have designed clothing for children – a new step for White Mountaineering that follows Uniqlo's mission to create clothes for everyone.

How were you able to still prioritize functional design when producing an affordable collection. Did you have to compromise?

Functional details can be used effectively in your daily life, such as going to a park or taking a walk. It is not just cool in being fashionable, but also practical by combining various elements of functionality appropriate for movement, such as fabrics and the effect of heat retention. I was able to provide feedback on the technology with the knowledge that I had gained through designing outdoor wear when working with Uniqlo.

Of course, during the production process there were times when we were faced with the reality that we wanted to include certain details, but it would raise the price dramatically. However, by combining Uniqlo's extensive know-how and rich material options with the pattern-making skills we have cultivated at White Mountaineering, we were able to develop products with proper functionality.

"This collaboration goes beyond the category of fashion and makes me feel as if I have been able to introduce myself to my friends from my past, and younger generations."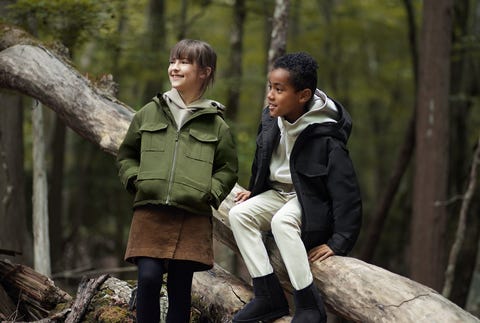 Your White Mountaineering team is very small. What does working with a company the size of Uniqlo allow you to do that you wouldn't otherwise be able to do?
Yes, we are indeed a very small team. We don't need a big team to realize the ideas of White Mountaineering. This attitude has not changed over the 15 years the brand has been active. Partnering with a large company like Uniqlo was very meaningful in the sense that it allowed us to reach people we had not imagined before. This collaboration goes beyond the category of fashion and makes me feel as if I have been able to introduce myself to my friends from my past, and younger generations.
Since Uniqlo reaches everyone around the world, I tried to think as if I was making clothes for all the people I've known in the past. I think that Uniqlo products do not require a language, and the products themselves speak for their reason for existence. It was a new experience for me, in the sense that I was creating something that goes beyond simple collaboration between brands.
You said you think of yourself working in design as opposed to fashion. What was this design process like?
Fashion is of course design, and lifestyle is also design. I believe that design is about creating new values out of the formless. I believe that what is most important for a fashion designer is not to limit your mind to the fashion industry. You have to include your family, your life, your hobbies, and your ideals in your design to create new values. In this sense, I feel that my design work 'includes' fashion.
This collaboration will expose your brand and design language to a much wider audience. What do you hope they take away from it?
While working with different groups and people for many years, fashion is very important when it comes to how communication is facilitated. Of course, music and art are important as well, but I feel 'clothing' is also established as a common language.
After I made uniforms for a football club in Japan, my twin sons became fans and wore the clothes to express their support. That made me want to join them and wear the uniform myself. There's something really fun about being able to dress the same as your kids. That's why I strived to design the collection so that the clothes for kids and adults share a common language. You might want to wear something like what your mom is wearing. Or maybe wear a color that contrasts with your dad's. My hope is for clothing to spur these conversations and strengthen the family bond, even just a little. This is a constant challenge as a parent, but I was able to achieve it with the help of Uniqlo.
Explore the Uniqlo x White Mountaineering collection below.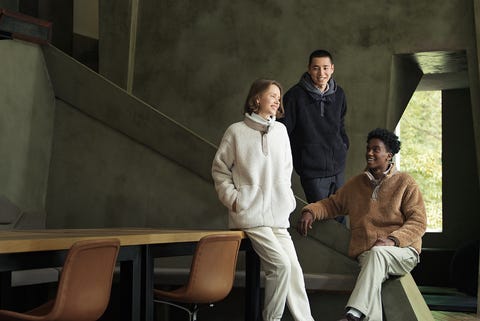 Ultra Light Down Oversized Jacket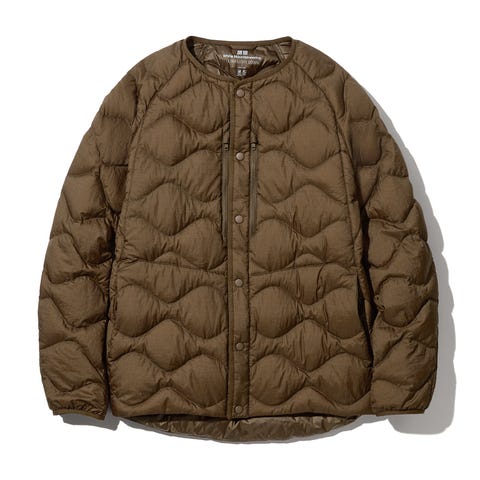 Fleece Oversized Pullover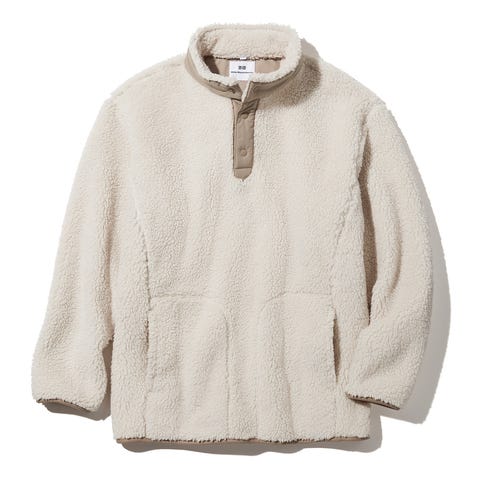 Hybrid Down Oversized Parka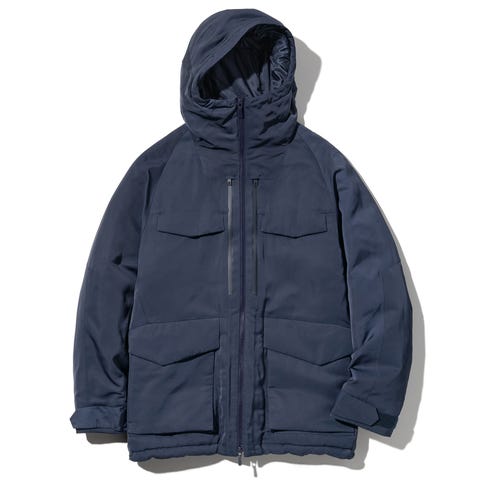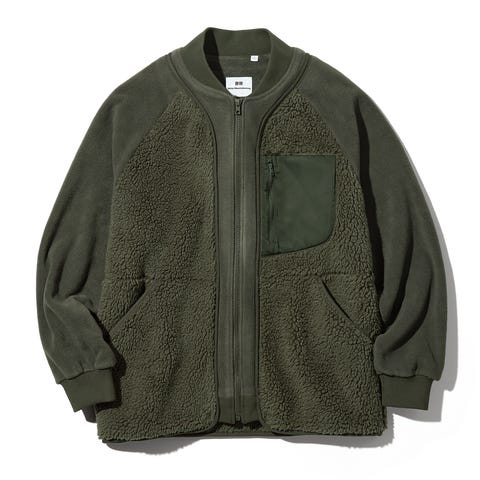 Fleece Oversized Pullover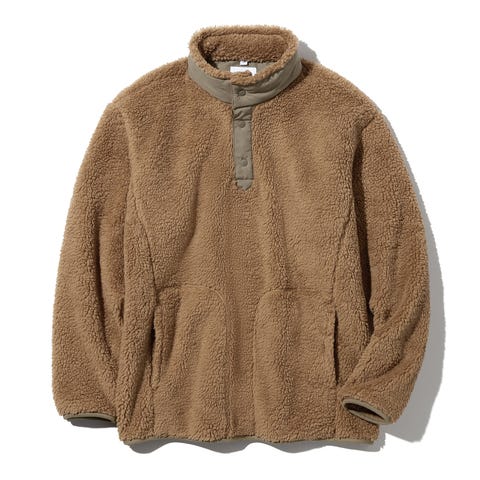 Ultra Light Down Oversized Jacket - Green