Every product is carefully selected by our editors. If you buy from a link, we may earn a commission.
Are the Clothes and Sneakers You Really Want Too Expensive? Rent Them Instead
Instead of forking over a couple hundred bucks up front for a few items, rent several for a flat monthly fee.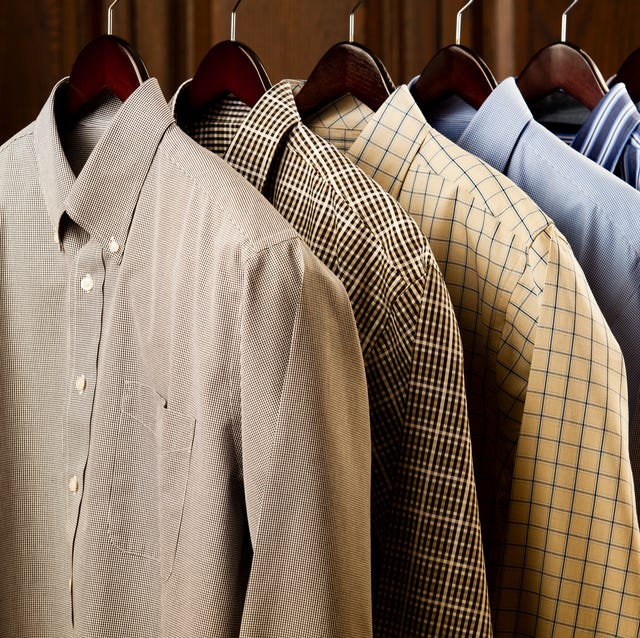 There is a growing trend in menswear: renting. Services like Rent the Runway have long served women seeking a dress for a special occasion or a blouse and heels to borrow for a few weeks, but emerging sites and well-known brands alike are shifting their focus toward men, who, for example, need suits for formal events and are more inclined to follow streetwear (and splurge on sneakers as a result).
These services aren't, in my opinion, a way to capitalize on a growing consumer base but rather changes in the ways we shop as a whole. There are conflicting data sets aplenty that crown both men and women as the dominant shopper, but one fact remains no matter which end of the gender spectrum you survey: We buy way more when we're online shopping. In fact, an upwards of 64-percent more than we do when we visit a brick-and-mortar. It's oftentimes why brands try to push you to their site to complete your order, rendering their real-life store just a place to try things on and make returns.
Online shopping not only feels less real, but there are oftentimes deals and discounts that reward larger orders — free shipping, price slashes if you spend a certain amount and such. Bulk orders, though, increase the likelihood we, the consumer, are left with items that A.) don't fit, B.) we don't like or C.) we phase out in a month. Rental services can drastically reduce all three occurrences. How? By sending items they can guarantee will fit (or ones that can be swapped out immediately if they don't), letting you test-run an item before you commit to its retail price and letting you come down on the item you're currently infatuated with.
This content is created and maintained by a third party, and imported onto this page to help users provide their email addresses. You may be able to find more information about this and similar content at piano.io