Every product is carefully selected by our editors. If you buy from a link, we may earn a commission.
Itching for a New Detergent? Try One of These Formulated Specifically for Sensitive Skin
These may be milder, but they're certainly not any less effective.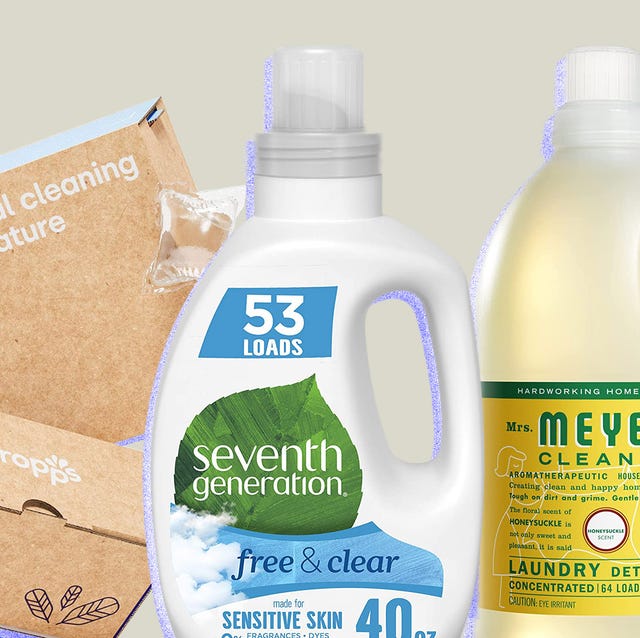 When testing both the best-smelling detergents and detergents designed for dark clothing, one of my main considerations was whether or not those detergents were safe for skin or not. Irritants abound in most detergents: fragrances, dyes, surfactants and preservatives, to name a few. (Surprising, I know.)
Furthermore, having spent the better part of a decade negotiating acne outbreaks, I understand skin sensitivity on a personal level. With this in mind, I set out to find 10 detergents safe for those with sensitive skin. Each of these may be a milder cousin of more popular detergents, but you'll lose none of the potency in their cleaning abilities. And, hey, not getting a rash after every load isn't a bad thing either. It's a win-win in my book.
What Causes Skin Sensitivity?
Sensitive skin can be the result of a multitude of dermatological factors. Acne, rosacea, and even photosensitivity brought on by antibiotics can lead to itching and rashes. The most common reason, and the hardest to treat, comes as a result of your immune system. An overactive immune system can be triggered by an artificial or foreign irritant rubbed on the skin for too long — like, say, a fragrant detergent that permeated your clothing.

Perfumes, dyes, preservatives, and surfactants (the primary component in many detergents) all cause similar immuno-responses. Which is bad news for many of us because detergent is basically only perfume, dyes, and chemicals, isn't it? (There are plant-based detergents; you'll see.)

It can definitely be frustrating when you start feeling that prickling feeling creep up your arm, or a red ring appears after wearing a dress shirt all day. Most of us just find a detergent that's mild and stick to it, living worried anything else will cause another outbreak. It's that strange mix of caution and superstition that causes brand loyalty for those of us with super-sensitive skin.
The Best Detergents for Sensitive Skin
Even though these are designed to be milder, it's still recommended that you rinse and spin your laundry twice before moving it to the dryer.
---
This content is created and maintained by a third party, and imported onto this page to help users provide their email addresses. You may be able to find more information about this and similar content at piano.io