Every product is carefully selected by our editors. If you buy from a link, we may earn a commission.
Feeling a Little Faded? Try These 10 Detergents for Black Clothes
Cleaning black clothing can make it fade, but it still needs washed. Try a detergent designed specifically for them.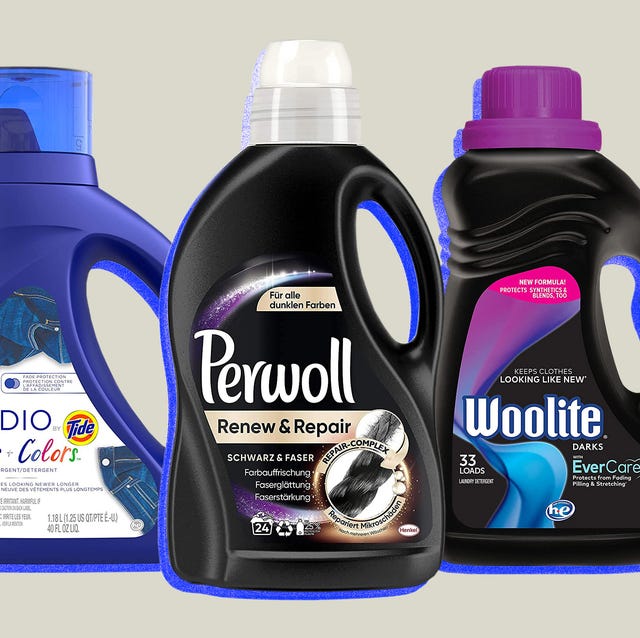 There's something that's incredibly satisfying about a black outfit. It's an easy way to pull off the Parisian look I'm personally always striving for, while not having to worry too much about wrinkles. Plus, with a little extra weight since Covid, I'm desperately leaning into the notion that black is a slimming color.
And so, over the last few years, I've amassed my fair amount of black tees, jeans, beanies, and even a pair of overalls. It's easy to match and I can fake looking put-together when really I just rolled out of bed for my next Zoom meeting. But there's a downside to this uniform. Yep, you guessed it: fading. What was once my ultra-chic head-to-toe ensemble noir now is a bit more grey, which just doesn't have the same Alain Delon (a famous French actor) effect I'm always striving for. On top of that, it's a pitiable thing to try to match black jeans with an aged and grey tee. Something about it looks off. It ruins the mood.
Why Black Clothing Fades
Darker clothing contains dye. It's a simple fact, no matter whether it was altered before or after being assembled. Washing a darker garment will not only clean dirt and debris from its surface but also strip the dye ever so slowly. It washes away. Wear can do this as well, because abrasions reveal light spots (see: raw denim) and the loosening of fibers causes less light refraction (making the shirt seem brighter). The sun, despite tanning skin, fades colored clothing, too.
How Dark Detergents Work
Detergents designed for darker clothing contain chemicals that slow the process. They can't technically restore the color, but they'll trap the ink before it lifts from the material. (I've heard coffee can bring back a bit of the lost black, though.) Some detergents tighten the fiber to reduce the shirt's overall vibrancy.
The Best Detergents for Black Clothes
If you're looking to save those perfectly inky Levi's or that vintage band tee, keep reading.
---
This content is created and maintained by a third party, and imported onto this page to help users provide their email addresses. You may be able to find more information about this and similar content at piano.io