Every product is carefully selected by our editors. If you buy from a link, we may earn a commission.
10 Umbrellas That Will Actually Keep You Dry
From the affordable and durable to the exquisitely crafted, these are some of our favorite umbrellas.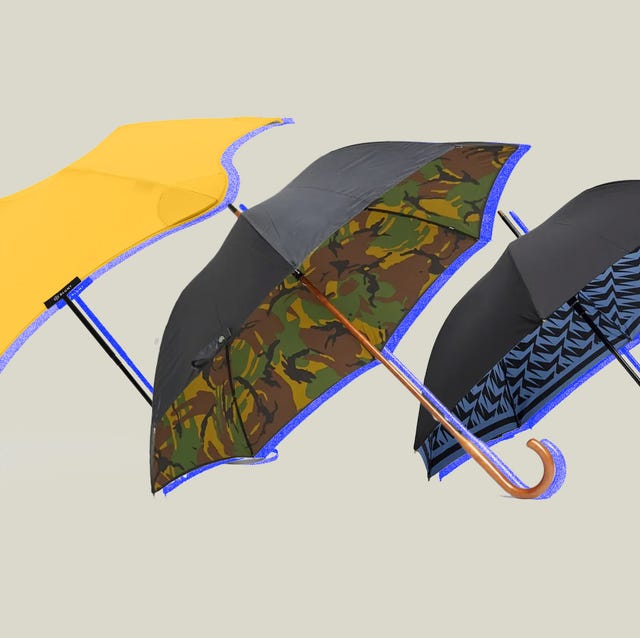 There is a particular disappointment that accompanies a bad umbrella. You were prepared. You bought it months before the rainy season. You left it by the door as a reminder to snatch it on your way out. But, a single bent spoke on its maiden voyage has you wrestling with the wind while the umbrella splays into an inverted mess of broken ribs and busted joints. Either you commit yourself to improvised umbrella surgery, or you steal a visitor umbrella from the Ritz. The third option, of course, is to buy an umbrella that works.
The acceptance that a good umbrella costs more than $10 opens a world of choice for the outdoorsman, the practical urbanite and the disciple of high fashion alike. Our list is a grip of options for all of the above. The primary goal is to stay dry — but it doesn't hurt to look good in the process.
The Best Umbrellas to Buy Now