Every product is carefully selected by our editors. If you buy from a link, we may earn a commission.
These Aren't Your Dad's Golf Polos
It's 2022. You can actually get golf polos that are form-fitting and made for performance, unlike the 100% cotton, boxy numbers of the past.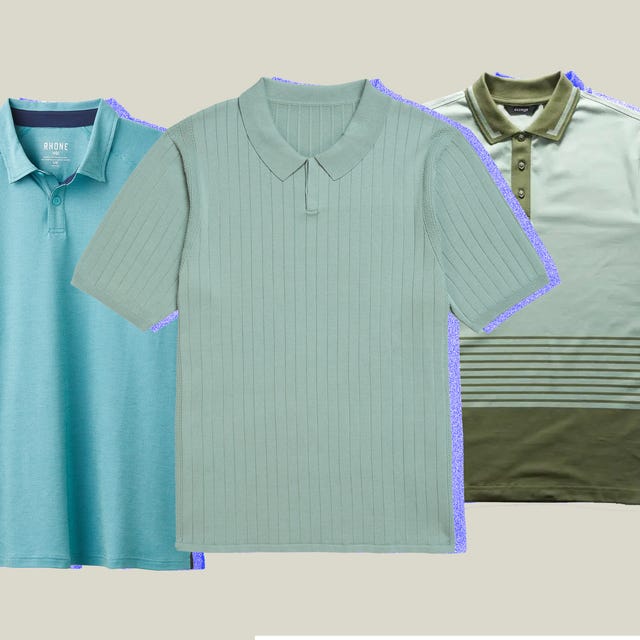 When most of us think of traditional golf shirts, we probably think of Greg "The Shark" Norman or Fred Couples donning boxy cotton polos with arms that go down to the elbows, waving in the wind as they take a swing from the middle of the fairway. Even Tiger's duds were a bit loosey-goosey in the beginning. While that look has its place, we think that place is just no longer on the golf course.
Today, though, you can get performance golf clothes from head to toe. Golf pants are infused with subtle spandex and moisture-wicking properties, golf socks have clever cushioning and compression and even golf shoes have largely left the spiked saddle-shoe vibe behind in favor of more comfortable sneaker-style kicks. This is no different when it comes to tops. The best golf shirts for men in 2022 are made from high-quality performance materials, fit just how you want them to (slim, but not tight) and come in tasteful styles that look good on and off the course. Check out our ten favorite golf shirts below.