Every product is carefully selected by our editors. If you buy from a link, we may earn a commission.
6 Pairs of Lightweight Jeans You Can Wear All Summer Long
Summer-friendly renditions of the classic five-pocket pant.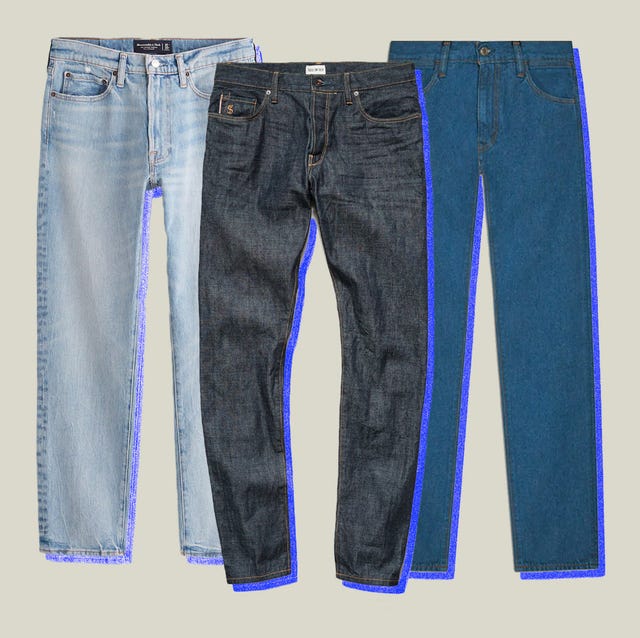 As hot as summer gets, some people still won't go out without wearing a pair of jeans. But diehard denimheads don't have to suffer through the intense heat, baking in their blue jeans. There are plenty of stylish jeans out there catered toward keeping it cool all summer long. Emphasizing lighter-weight denim, these jeans shed the weight to make a for a breezier experience.
What's the Right Weight for Summer?
Typically, most garden-variety blue jeans will use denim that weighs about 12 to 16 ounces per square yard. Some serious jeans even push the limits and tip the scales well past that, packing on the ounces to the twenties. A few have even strived to make jeans using denim that weighs a full 32 ounces per square yard. That's two pounds. For reference, that is quite literally like wearing a rug.
What Else to Look for
While some jeans go for denim below that 12-ounce threshold, others take into account additional factors like the weave of a denim as well as materials. If you want to keep extra cool, giving your legs some breathing room with a looser pair of jeans also helps. There are plenty of summer-friendly lightweight jeans on the market and here are our picks for the ones you should consider.
The Best Summer Jeans for Men