Every product is carefully selected by our editors. If you buy from a link, we may earn a commission.
Step Into Boot Season With Brand-New Socks
Hefty, seasonal socks for typical boot wearers, not hardcore hikers.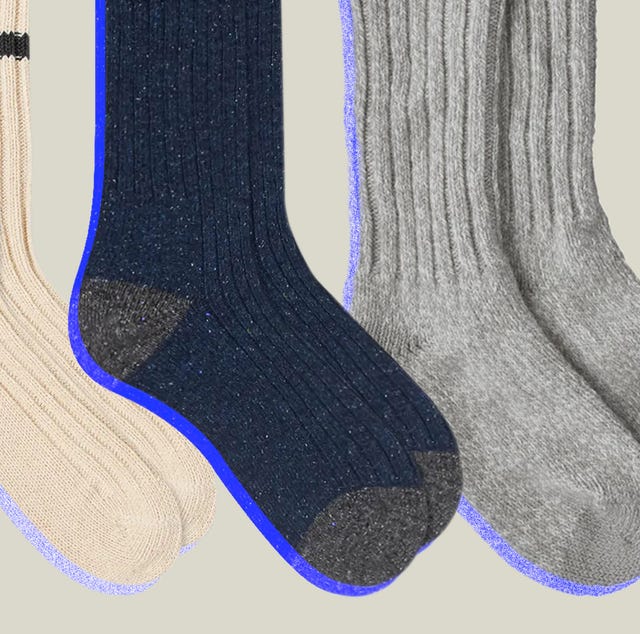 A heads up about the socks you see below: they aren't meant for heavy duty hikers. These are for casual, albeit pedestrian, boot wearers trekking through snowy parking lots or freshly plowed sidewalks; traversing walkways covered in crunchy leaves; maneuvering muddy backyards; and passing puddle prone city streets. Not posers, because let's be honest, that's how most people use the boots they own — getting from point A to point B in their everyday lives.
The socks on this list may not boast the same performance-oriented tech or blister-deterring padding, but they're still plenty comfortable and durable. Marked by unique marls or noticeable pile, boot socks promise heft and texture — and seasonal aesthetic appeal. They'll fill out a pair of boots, whether elasticated Chelseas or lace-up chukkas. Trust these to keep your toes warm, and to look good doing it.