Every product is carefully selected by our editors. If you buy from a link, we may earn a commission.
The Best Chelsea Boots You Can Buy
From best-value to best-in-class.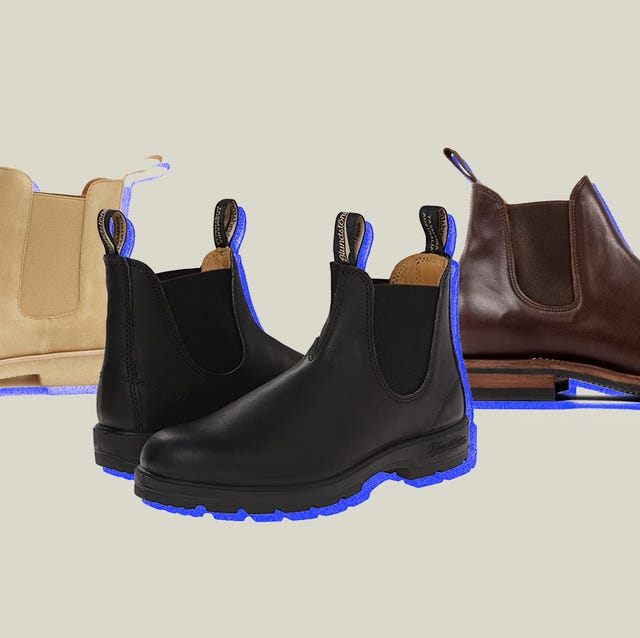 Chelsea boots originate in England in the mid-19th century. They've only strayed from home just recently. The elasticized wonders were a staple in mid-'60s London scenes and protected the feet of seemingly every British invader — from John to Ringo. Recently, they've seen a revival on many of menswear's best-dressed.
Marked by a slim silhouette, elastic side panels, and heel pull-tabs, the boot has seen reinterpretations in leather, suede, and neoprene, either with crepe, leather or rubber soles. They're a versatile option that's gone largely unchanged since inception, save for material swaps here and there. And while they aren't as in-demand as they were in the mid-2010s — when everyone from Kanye West and David Beckham to Harry Styles and Justin Theroux were wearing theirs — Chelsea boots prove sensible now more than ever. The style emphasizes both aesthetics and comfortability, meeting in a middle ground where both camps — those wearing them for their look and those wearing them for their convenience — are appeased.
Further, designers from all over have riffed on the shape over and over and over again, resulting in a rich landscape of iterations to choose from. Whether you're looking for a pair that's polished or preppy, with a bit of street cred or suit-friendly, here 13 different Chelsea boots to choose from.
This content is created and maintained by a third party, and imported onto this page to help users provide their email addresses. You may be able to find more information about this and similar content at piano.io