Every product is carefully selected by our editors. If you buy from a link, we may earn a commission.
The Best Classic Sneakers You Can Still Buy
Today's high-demand designs derive their looks from a small handful of pioneering silhouettes.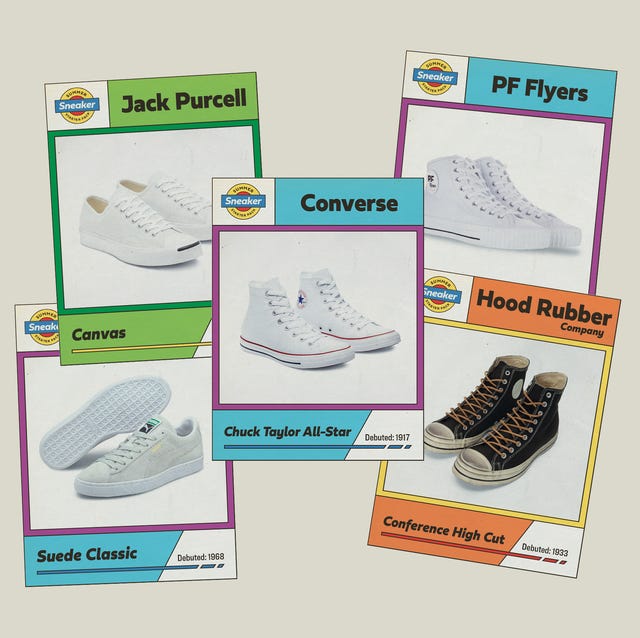 Footwear doesn't change as fast as cell phones do. What do I mean? Well, you don't see many people walking around with flip phones. Sneakers, on the other hand, while a sprawling footwear type today, have a handful of totems — styles that were designed a long time ago but remain popular today. More than just abundant or affordable, they represent where the sneaker industry began. But these designs are more than just relics.
These days, you could choose from a million and a half different sneaker designs — rare, eccentric and often expensive. But each one owes much of its DNA to this small handful of silhouettes that came before, many of which remain popular today. Even better: you don't have to queue in line to buy a pair. These classics are readily, and cheaply, available when you need them.