The 2021 Mercedes-AMG GT Black Series Is a Teutonic War Hammer for the Track
Mercedes yet again one-ups itself in making the AMG GT more fierce.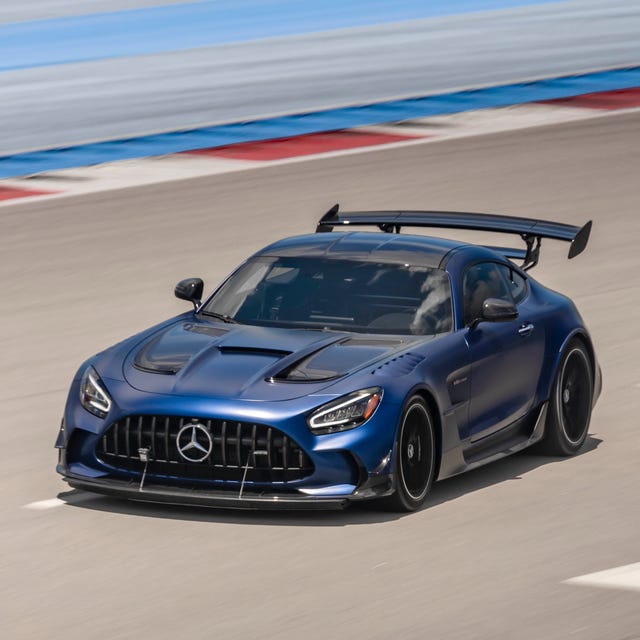 The Mercedes-AMG GT has manifested quite a few variants over its six years here on this earth. Compared with its ancestors, the Mercedes-McLaren SLR and the Mercedes-Benz SLS AMG, the GT and GT S that debuted in 2015 seemed almost plebeian by comparison; while the SLR battled the Ferrari Enzo and Porsche Carrera GT and the SLS faced off against the likes of the Lamborghini Gallardo and Ferrari 458, the AMG GT was aimed more at the likes of the Porsche 911 Carrera and Aston Martin Vantage. It was a sports car, not a supercar.
But then AMG started spicing things up. They rolled out the GT R, a more powerful, track-tuned version of the base model. Then they rolled out the GT R Pro, an even more powerful, more track-tuned version of that. And now, here in 2021, Mercedes-AMG has rolled out an even more powerful, even more track-ready version of its halo car: the Mercedes-AMG GT Black Series. After a brief stint in it under the hot Florida sun, here's what we learned.