Every product is carefully selected by our editors. If you buy from a link, we may earn a commission.
The 2022 Subaru BRZ Refines the Breed
The second generation of the Toyobaru takes what buyers loved and builds upon it.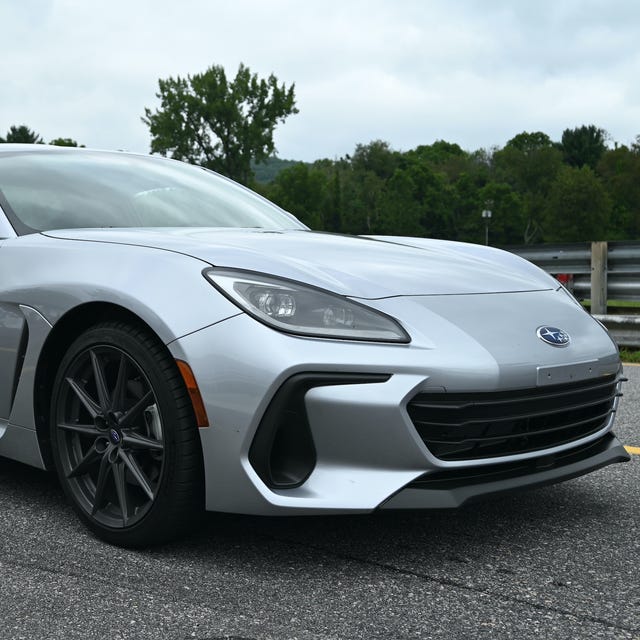 The Subaru BRZ is the sort of car that really shouldn't exist anymore. At least, not from a beancounter standpoint; after all, with present-day buyers eschewing coupes for crossovers and the future all but assuredly dominated by electric vehicles that'll cost manufacturers billions every year between now and then to develop, spending money on an affordable, playful two-door sports car that few people will buy seems like the last thing an automaker would do.
But Subaru, bless their hearts, didn't let that stop them from bringing the BRZ back for a second generation.
Part of that, of course, is because they didn't have to shoulder the burden alone. Like the first BRZ, the 2022 model has a fraternal twin in the Toyota lineup: the car formerly known as the Scion FR-S, the Toyota 86 and the Toyota GT86, but now known as the Toyota GR86. Much as Toyota did with BMW for the new Supra and Z4, splitting the development burden between two different automakers made the project more cost-effective.
That said, delightful as the first Toyobarus were, they weren't without flaws: their boxer engines were noted for being underpowered unless revved up near the redline; their interiors felt cheap even by the standards of 2012 when they launched; and while their proportions said front-engined sports car, some of the styling details looked more PlaySkool than PlayStation. To find out whether the second-gen BRZ fixed these issues, I bopped up a couple hours north of New York City to drive the 2022 BRZ on and around Lime Rock Park. Here's what I discovered.
Is the 2022 Subaru BRZ new?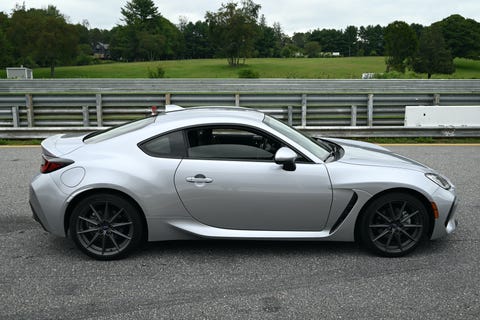 Somewhat. The chassis is familiar, a revised and updated version of the same bones that underpin the previous car; that said, it's been updated with chunks from Subaru's new global platform found in every other car the company makes for added rigidity among other benefits. But the engine is new, a de-turboed version of the 2.4-liter flat-four found in the Ascent, the Outback Wilderness and the truly-all-new WRX; so is the design, which now boasts aluminum body panels to help cut weight and
What makes the new Subaru BRZ special?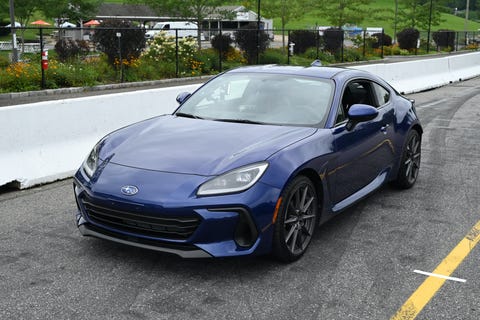 Hey, it's 2021; being a rear-engined sports car with a manual gearbox is enough to make it special, let alone being one that starts comfortably below $30,000.
What's the new BRZ like to drive?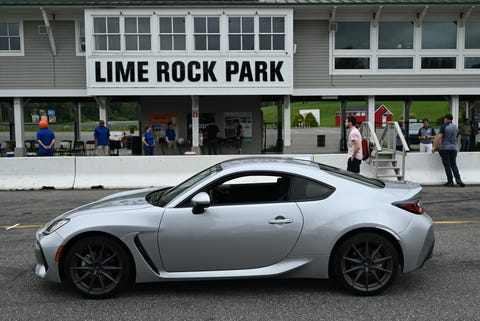 Better than the original, but not too different. The new engine may not seem to have that much more power on paper — 23 more horses and 28 more lb-ft — but those amount to jumps of 11 and 18 percent, respectively, which is enough to provide a noticeable increase in pep. More importantly, the torque comes on earlier and more smoothly, making driving around town a dash easier.
As before, it's stunningly well-balanced and fun to drive. I could dive into all sorts of nerdy talk about MacPherson front suspensions, coil springs, strut tower braces, stabilizer bars and anti-dive / anti-lift geometry, but none of that likely matters to you; bottom line, the BRZ is one of those handful of cars that can be pushed close to their limits at everyday speeds, and is a delight to drive at any velocity. It's extremely well-balanced, easy to place and easy to play with.
Like before, buyers can choose between two six-speed transmissions: one manual, one torque-converter automatic. The automatic certainly doesn't suck, mind you; it has paddle shifters that shift quickly when you want to use them, and it gets better fuel economy on the highway, which could be an appeal to some. But a taller final-drive ratio and taller gearing means it's not quite as quick, and in a car with this sort of power, every bit counts.
No, the stick shift is the way to go for this sort of car. The clutch is feathery — don't try test-driving this in your Red Wings — and the shift lever's action perhaps not as oily-sweet as the best gearboxes, but there's no denying that the manual makes the car far more involving and entertaining. Short-shift for fuel economy, wring it out on back roads, it's all up to you and you alone.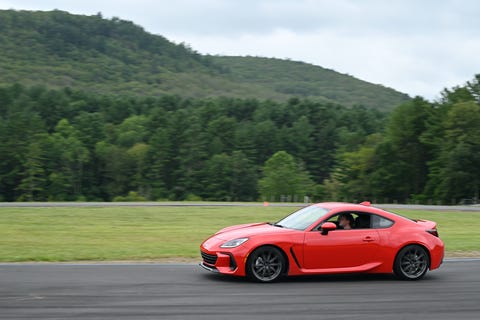 The biggest difference between the two trim levels is the tires: the Limited boasts 18-inch Michelin Pilot Sport 4s, while the Premium wears 17-inch ones of less impressive provenance. Now, a pair of shoes might not seem like a big deal, but think of it this way: a quartet of those Michelins will run you close to $1,000 at Tire Rack; add in four 18-inch aluminum alloy rims to mount them on (the Pilot Sport 4's don't come in the Premium's wheel size), and you're damn close to the $2,500 difference between the two versions.
On the track and the autocross, the different tires offered up slightly different driving experiences — each packing a different variety of pleasure. On the 1.5-mile Lime Rock circuit, the Michelins quickly proved superior, offering added grip — and in turn, added confidence — and staying sticky even after several laps put some heat into them. Same went for the autocross, but here's the rub: the entry-level car's rubber made it easier to slide the car around in turns, making it easy to go all Vaughn Gittin Jr. even at low speeds.
Bottom line: if more grip is what you seek (or if you're planning on casually tracking your car), you're better off spending the cash up front and getting the Limited. If your primary goal is to hoon it up in parking lots (and/or save money), though, the Premium's your bet.
What's the 2022 BRZ like inside?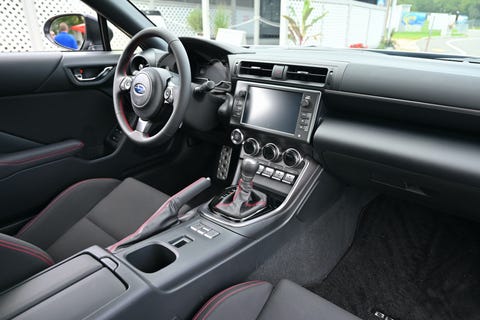 Much better than the previous version, thank goodness. Subaru's made significant advancements to its interiors in the decade since the first BRZ arrived, and many of them have carried over to the new model. While the infotainment system of the outgoing model looked like something Subaru had picked up at a Circuit City going-out-of-business sale, the new one is a StarLink system with modern graphics and interfaces. It still looks a tad too simple, but hey, you don't buy a driver's car because it has a cool computer interface.
Thankfully, there are still plenty of hard buttons and controls for the important stuff. Not just volume and tuning (with redundant steering wheel controls), but climate controls, drive modes, traction control, etc. Once you set up your presets and preferences, honestly, the only time you might need to touch the screen is for Apple CarPlay.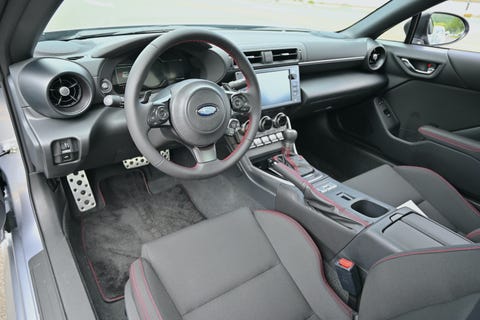 As always, you sit low, with your hips riding just a few inches above the ground (and very close to the car's center of gravity). The interior's compact dimensions mean the shift lever is easy to grasp, just a few inches away from the wheel. There's enough room up front even for the talls like my six-foot-four self; unless you're five-foot-nothing or shorter, the back seats are little more than parcel shelves, but hey, if you want a sporty Subie with a back seat, buy a WRX.
Most BRZ buyers use them as their everyday cars, and those folks might be a tad bummed that there aren't more places to stash stuff around the cabin; driver and passenger will wind up fighting over the sole cupholder (unless one of them has a sealable drink that can go in the door, but that risks it tumbling out), and if you want to keep your phone plugged in, it's going in the armrest and out of sight.
What does the BRZ compete against?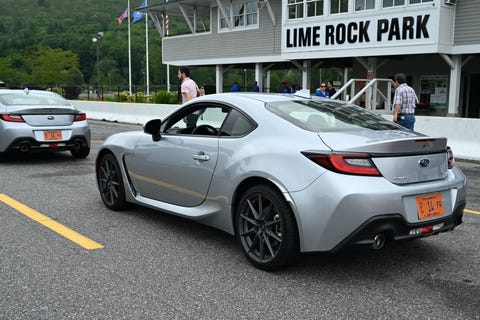 The closest competitor is, well, basically another BRZ — that is, Toyota's GR 86. The biggest difference between them is the slight differences in looks and the even slighter differences in handling; the Toyota is a dash more tail-happy, the Subaru a teensy bit more neutral. Neither is bad, and enthusiasts will likely find both satisfying; badge preference and brand loyalty will likely be the biggest factors that push buyers towards one or the other.
The other biggest competitor is the Mazda MX-5 Miata, specifically in retractable hardtop RF form; that said, the RF starts $5,640 higher than the BRZ, a substantial sum for this price bracket. (The convertible MX-5 starts below the BRZ, but only in base model form.) Ford's EcoBoost Mustang and Chevy's starter Camaros also land at similar base prices, but neither is as well-equipped to attack back roads at that MSRP as the BRZ; optioning them up with their respective performance packages fixes that, but then you're again looking at price tags close to $35K.
In other words, apart from its sibling, there's really nothing that can quite match the BRZ in terms of pure sports car playfulness for this price.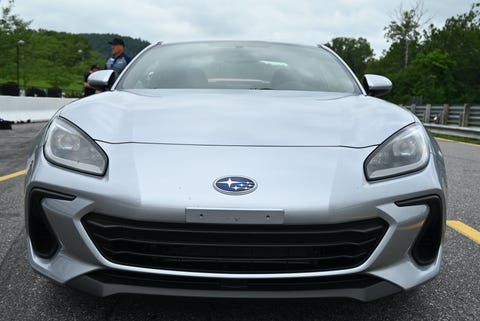 Base Price: $28,995
Powertrain: 2.4-liter flat-four; six-speed manual or six-speed automatic; rear-wheel-drive
Horsepower: 228
Torque: 184 lb-ft
EPA Fuel Economy: 21 mpg city, 30 mpg highway (automatic); 20 mpg city, 27 mpg highway (manual)
Seats: Two, plus maybe two small dogs
The New Polaris Slingshot SL Is a Hella-Fun Street-Legal Go-Kart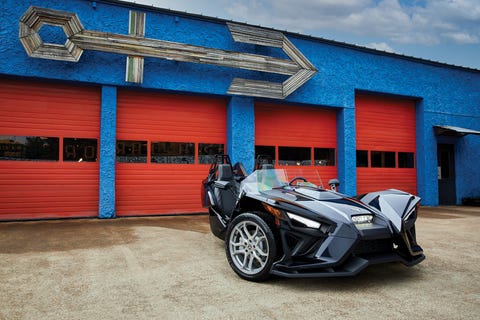 Despite a few hangups, you'll need plastic surgery to remove your smile.
This content is created and maintained by a third party, and imported onto this page to help users provide their email addresses. You may be able to find more information about this and similar content at piano.io