Every product is carefully selected by our editors. If you buy from a link, we may earn a commission.
5 Thoughts on Using the All-Electric VW ID.4 as a Family SUV
How well does VW's futuristic, award-winning new SUV work as a family car? We found out.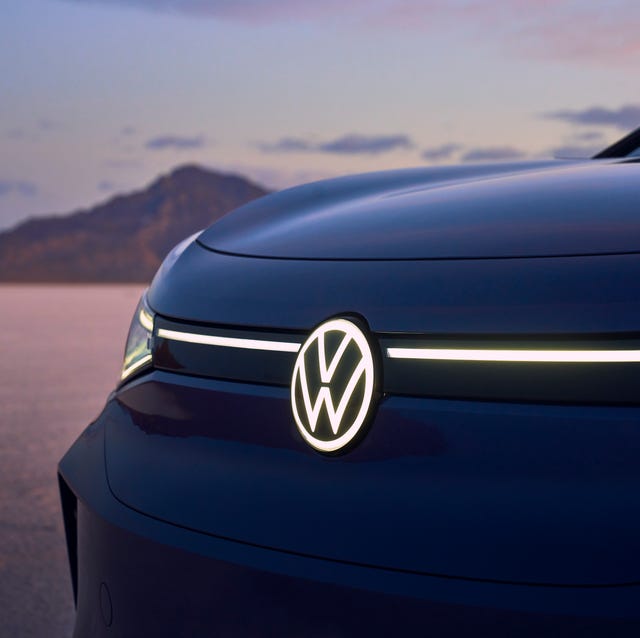 In case you're unfamiliar by this point, the ID.4 is Volkswagen's new compact electric crossover. It's racked up plenty of kudos since it debuted, not least of which being that it's the reigning World Car of the Year. It offers a compelling combination of style, affordability and practicality for an EV, and VW hopes it will follow in the footsteps of the Beetle and the Golf, becoming the people's car for the electric future.
I was excited to drive the ID.4 — not just for my own edification, but because my wife and I are in the market for a new car. And we're pretty much VW's exact target customer. We're a young family. We're concerned about global warming and EV-curious (if it comes from a brand we trust). We have some disposable income to throw at this. We live in the burbs with a garage so charging infrastructure won't be a pressing issue.
And we both daily drive Volkswagens. If the ID.4 can work for any family, it'd be ours. So VW let me sample an ID.4 Pro S as our family car for the week. Here are five key thoughts on how it fared.
The VW ID.4 has more than enough range for real life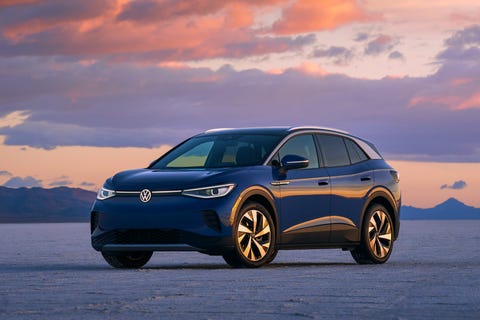 The ID.4 Pro S delivers 250 miles of range, according to the EPA. That doesn't sound like a lot, but it's about on par for a (non-Tesla) EV here in 2021. That said, it's going to be more than enough for just about anyone living in the suburbs.

I used the ID.4 for a week. I didn't charge it, didn't disable the climate controls or do anything crazy. Still, I took my family on an excursion to Ann Arbor (77 miles roundtrip), attended a friend's cookout (27 miles), took the kids to my inlaws' country club (21 miles), ran errands during the week and I dropped my kids off at school and daycare. The ID.4 still showed 110-plus miles of range when I gave it back.
Of course, that's not how most ID.4 owners will use it. Most will install a Level 2 charger at home, leave the car on it overnight and rarely if ever approach the limit. Still, if you're stuck depending on public fast chargers — say, if you live in an apartment or rent your home — you can be assured that the ID.4 can get you through an average week without charging concerns.

The ID.4 drives very well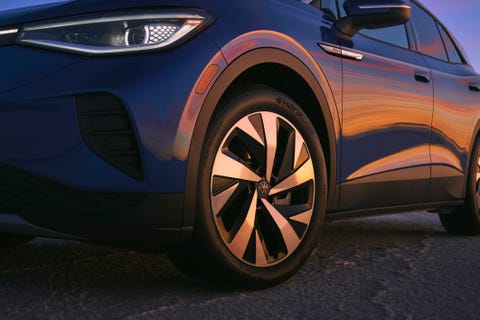 The ID.4 is neither quick — around 7.6 seconds from 0-60 mph — nor a particularly rollicking good time. But it's nimble, and steers precisely. The battery heft gives it excellent balance and a low center of gravity. The 229 lb-ft of torque it does have arrives quickly off the line. Basically, it's a competent little car with excellent handling — sort of like a Golf, even if it's rear-wheel-drive instead of front-wheel-drive.
The ID.4 has an adequate amount of space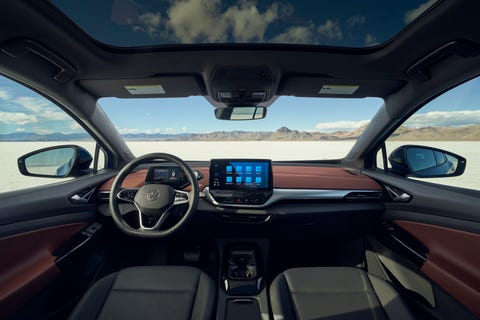 How big is the ID.4? Let's use the Toyota RAV4 as a benchmark. The ID.4 almost the same length and width, and about 3-4 inches shorter. Total cargo space is 64.2 cu ft with the rear seats folded. That's a bit less than the RAV4, but about on par with the Ford Escape and Chevy Equinox. with the seats up, the ID.4's trunk is a bit smaller — and there's no frunk, unlike EVs such as the Porsche Taycan and Ford Mustang Mach-E.

Granted, the short-ish roof limits what you can load. Still, my father-in-law and I were able to slide in a large box with my son's Power Wheels Jeep without issue after folding down the seats.

The ID.4 is certainly usable for a small family. Add more kids, dogs or gear and you'll probably want to level up. If you're cross-shopping with hybrids, something like the Hyundai Santa Fe Hybrid will offer a lot more space (and in that case plushness) for about the same price.

The ID.4's user interface is a nuisance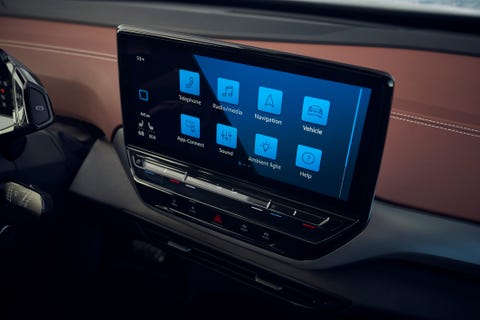 Volkswagen had to update its staid, dated interior design for the ID.4. They opted for a clean, tech-forward look to showcase the car's role in VW's future. It looks great in pictures. It stinks to use in real life.

VW opted for touch-sensitive buttons everywhere. The problem with those is, you touch them without intending to — oh, did you want to engage the hazard lights while you reached over to adjust the climate? Not touching them by accident requires more attention away from the road, thus arguably defeating the purpose of a good user interface.

It's harder to do simple things in the ID.4 than in most cars. The driver only has one set of window controls; you have to switch them to a different setting to open and close the rear windows. The volume knob has become two small, hard-to-see buttons. Many on-screen tasks involve cycling through menus.

You may get used to the ID.4 interior — I didn't over a week — but there isn't a user-centric world where it makes sense.

Maybe wait for the ID.4 AWD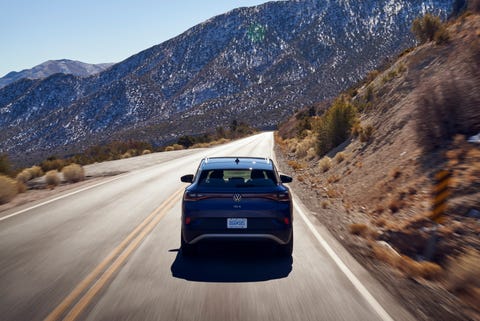 Volkswagen is launching an AWD version of the ID.4 imminently. That's likely going to be the one to get. The powertrain levels up from 201 hp to 295 hp, and 229 lb-ft to 339 lb-ft of torque. The 0-60 mph time drops to 5.7 seconds. And it should have some legit off-road capability; VW just did the NORRA 1,000 with one at Baja.
Plus, you get that performance upgrade for a starting price of $43,675 — only a $3,680 premium over the RWD model. Not a bad deal. Our bigger question will be whether any hit dealers before my wife's lease expires in October.
The 50 Most Influential Cars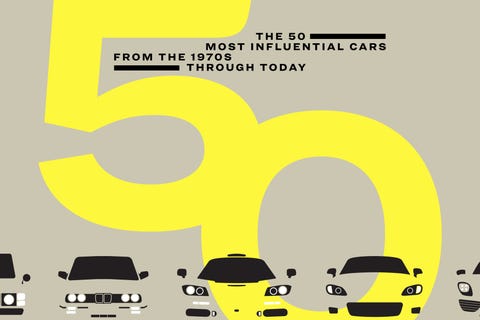 From the 1970s through the 2010s.