Meet Mazda's Adventurous New Subaru-Fighting SUV, the CX-50
It looks like Mazda designed a Subaru Outback — in a good way.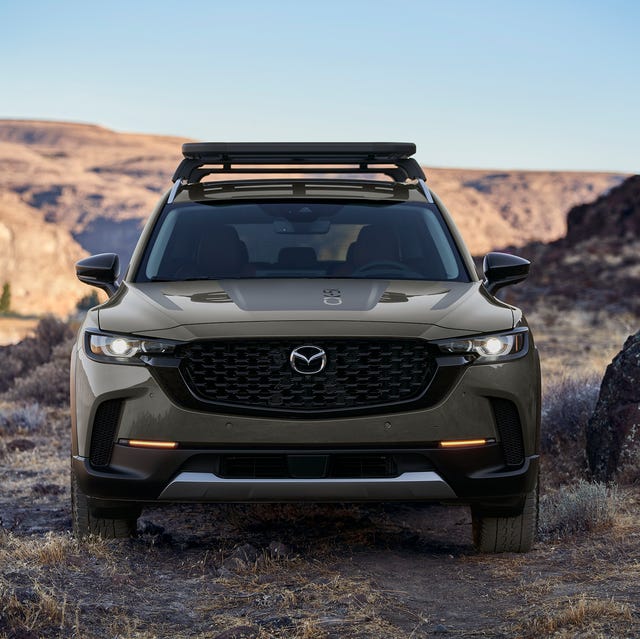 Update: We just drove the all-new Mazda CX-50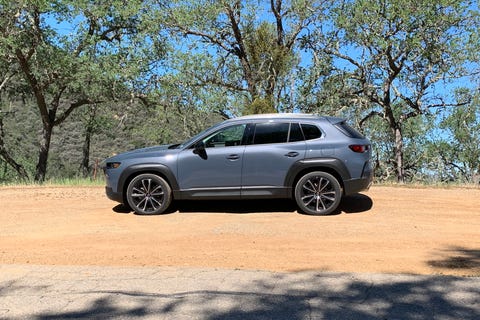 The CX-50 should be a hot seller for Mazda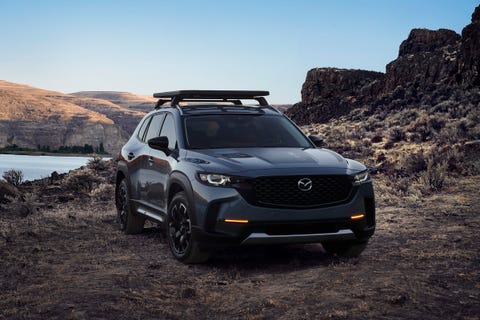 The CX-5 is the sweet spot for Mazda. About half of buyers who opt for a Mazda get a CX-5. It's sporty and luxurious for a mainstream crossover, but not that adventurous — which is perhaps the biggest trend in the automotive industry right now. The CX-50 is stepping in to fill that adventurous niche. And if you still like the CX-5 more, Mazda is still keeping it in the lineup.
The Mazda CX-50 is off-road oriented, but not a full-on off-roader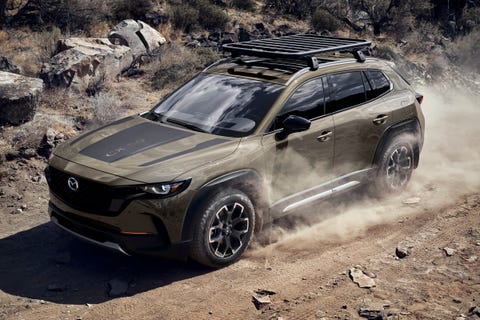 Mazda realistically described the CX-50 as designed to "go almost anywhere." They note that they tried to add off-road performance where they could without sacrificing on-road driving dynamics. So expect a non-Wilderness Subaru-like vehicle that should be competent on trails but not a Jeep Grand Cherokee Trailhawk prepped to go rock climbing on the Rubicon.
The Mazda CX-50 sort-of looks like Mazda designed a Subaru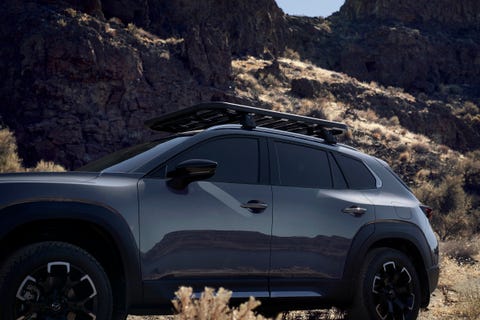 Mazda tried to marry its Kodo design language with the rugged outdoors, so the CX-50 sort of looks like a Kodo Subaru Outback — in a good way. It has a low roofline (great for loading gear) and a long, sleek profile. It has a wide track, cladding and what appears to be significant ground clearance (though Mazda hasn't revealed specifics yet).
The Mazda CX-50 gets the same engine options as the CX-5 — for now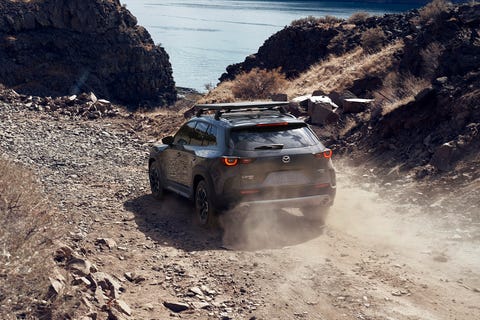 Mazda will launch the CX-50 with two versions of its 2.5-liter inline-four combustion engine. The naturally-aspirated base model puts out 187 horsepower and 186 lb-ft of torque in the CX-5, and the turbocharged upgrade puts out 227 hp and 310 lb-ft in the CX-5. Both engines will have a six-speed automatic transmission. Mazda says a traditional (i.e. non-plug-in) hybrid powertrain option for the CX-50 will come later.
The Mazda CX-50 has off-road and towing modes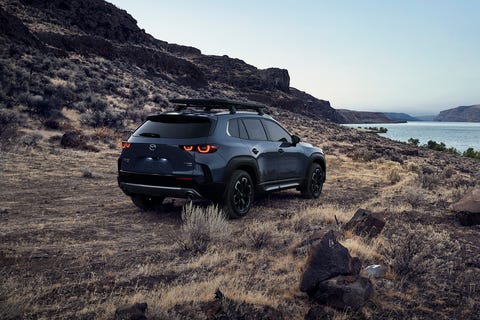 Mazda doesn't lean on drive modes as heavily as other manufacturers. Their focus is to keep the car performing consistently in different conditions rather than providing different performance profiles. In addition to Normal and Sport modes, Mazda's Mi-drive system offers an off-road mode, for when you leave the pavement, and a towing mode, for when you're towing.
The 2024 Toyota Tacoma: Here's Everything You Need to Know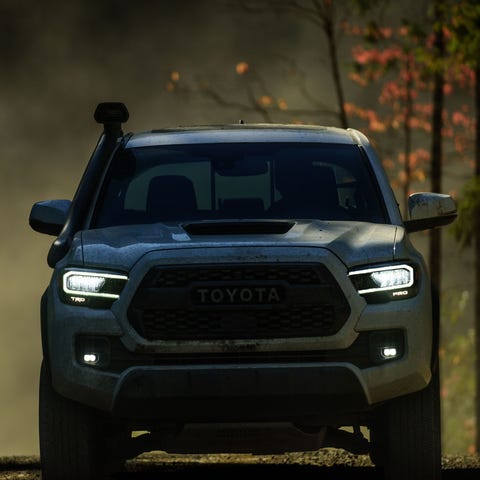 What we know so far about the most-eagerly-awaited midsize truck.