Kia Just Gave Us Our First Look at an Electric Telluride Alternative
And it looks boxy — and dare we say, spectacular?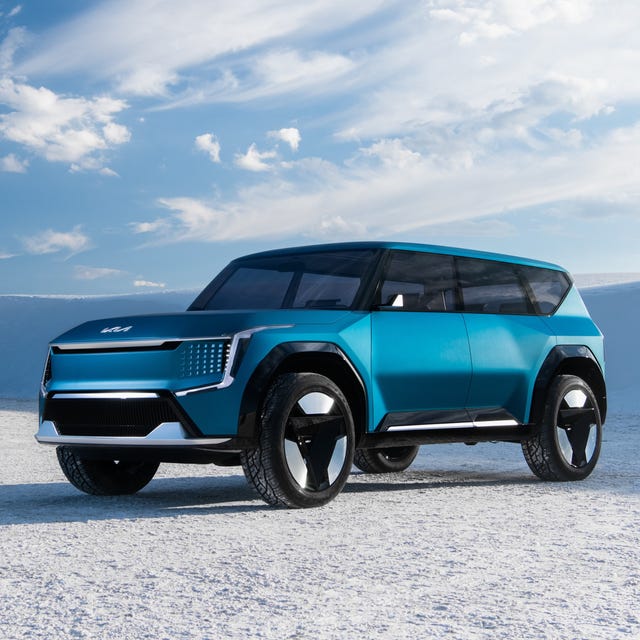 The Kia Telluride has been a massive success, winning significant awards and earning the internal nickname the "Sell-U-Ride" due to how quickly it leaves dealer lots. It is simply the best value in three-row SUVs on the market — conveniently enough, at a time where the market can't get enough of three-row SUVs.
The only problem with the Telluride — aside from finding one at anything approaching MSRP — is the average (read: mediocre) fuel economy. Unlike the Sorento, Kia is not yet rolling out more fuel-efficient Telluride hybrid options. However, Kia just gave us a preview of what an electric Telluride would look like at AutomobilityLA the L.A. Auto Show. Meet the Concept EV9.
The Concept EV9 looks like a boxier Telluride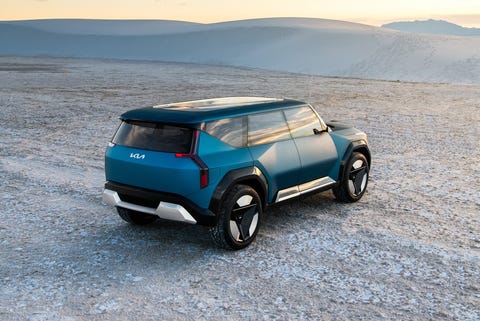 Kia says the Concept EV9 embodies the brand's "Opposites United" design language. I don't know what that means. What I can tell you is the Concept EV9 looks like a boxy three-row Kia off-roader with — if you're being a little less charitable — a bit of the Kia Soul mixed in.
Looking at the dimensions, it's three inches shorter than the Telluride, three inches wider and one inch taller. The wheelbase is 7.8 inches longer, allowing for more interior space and shorter overhangs.
Kia did give us a few Concept EV9 specs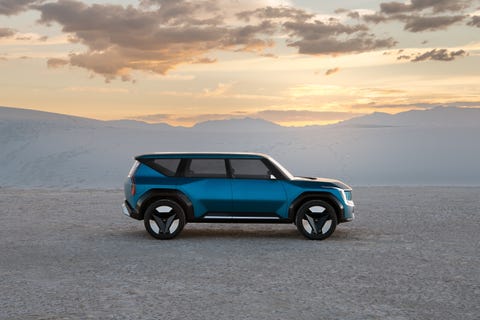 The Concept EV9 is more of a "glimpse of the future" and less of a "check out the production car before we make it official" concept. But Kia did offer a few specifics. The Concept EV9 uses the same E-GMP EV platform as the Kia EV6 and Hyundai Ioniq 5. It delivers a range of up to 300 miles, and it takes between 20-30 minutes to charge from 10 to 80 percent.
The Concept EV9 has three interior "modes"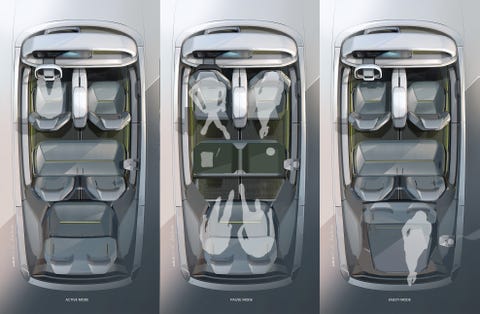 Most cars have drive modes now. The Concept EV9 has interior modes for when you're not driving. Active Mode is the standard, forward-facing alignment for when the vehicle is in motion, but the car can switch to Pause Mode when stopped, pivoting the front seats to the rear and folding the second-row seats into a table for a lounge-like atmosphere.
The Concept EV9 also has Enjoy Mode, which pivots the rear seats to the rear and opens the tailgate, allowing occupants to convene with nature (or have a supremely comfortable tailgating setup).
When will the production Kia EV9 arrive?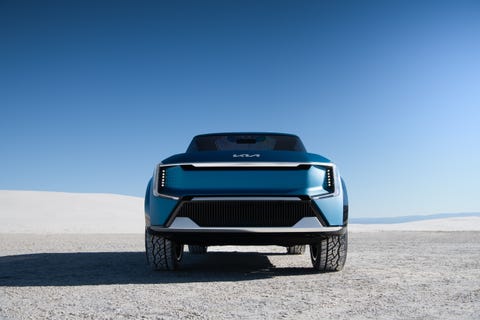 The 40 Electric Cars We're Most Excited to Drive in the Future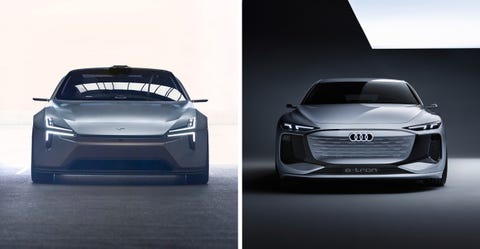 The next few years will be packed with new EVs. These are the ones that have us jazzed the most.