A Complete Guide to Every Car Brand's Electric Vehicle Platforms
Electric cars have more in common than you might realize.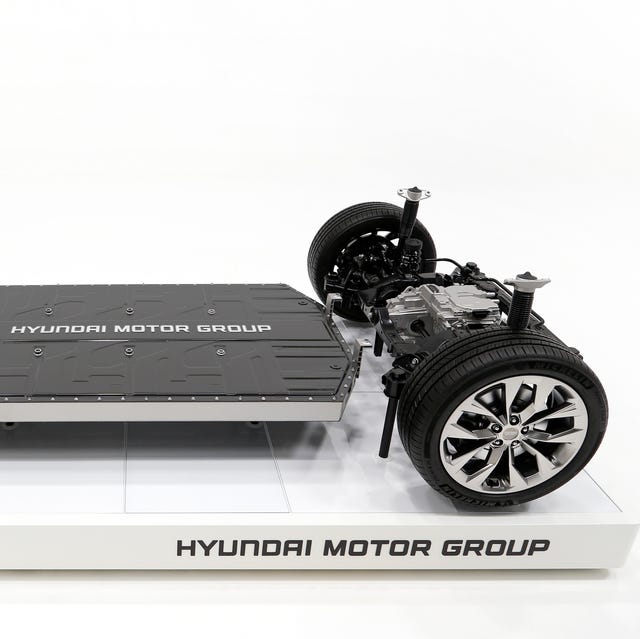 The car world is going electric: a growing list of automotive manufacturers are pledging to phase out combustion engines by 2030. And good way to track this transition's progress is to look at the various platforms these cars are built on, as well as how they are built.
On a basic level, there are three ways for manufacturers to create an EV:
Retrofitting: Manufacturers modify existing internal combustion architecture to build an electric car. It's the simplest and quickest method to build an EV, and the process has become a lot more sophisticated in the days since Tesla dumped batteries into a Lotus Elise chassis to build its Roadster. But it's still an ad hoc method, and can be a dead-end for future development.
Hybrid Platforms: Many modern car architectures have been designed to pair with modular combustion, hybrid, and pure electric powertrains. On the plus side, this gives the manufacturer a lot of flexibility to adjust to the market —ut on the EV front, it limits design choices by forcing them into the strictures of combustion platforms.
Dedicated EV Platforms: Most manufacturers are (or will be) moving to dedicated EV platforms over the next decade. These are basically skateboards consisting of wheels and a battery pack, and offer maximum design flexibility. They are expensive and time-consuming to develop, but once a manufacturer has a purpose-built EV platform, it's relatively straightforward and cheap to design new vehicles from it. This is why you have some companies taking a long time to get their first EV out the door, but are still pledging to have 10-25 of them at dealers by 2025.
Here's a look at the all the EV platforms individual manufacturers are currently using.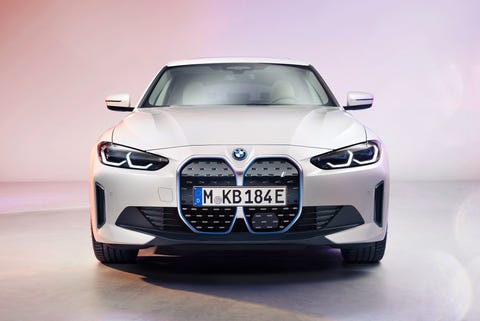 CLAR / FAAR: BMW uses two platforms for most of its current range: CLAR for RWD-based cars and FAAR for FWD-based cars. The platforms are designed to be modular and working with combustion, hybrid, and EV powertrains, even allowing for all three to be assembled on the same production line. BMW is developing a dedicated EV architecture, but it may not arrive until 2025.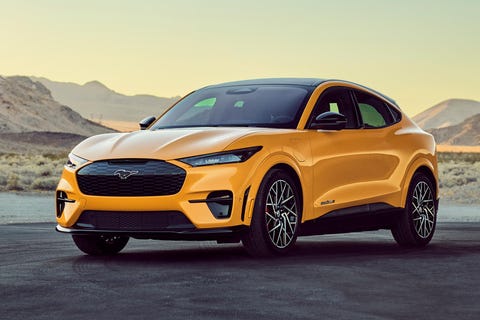 GE1: Ford Global Electrified 1 Platform. Ford developed a new platform for the Mustang Mach E. It's a substantially altered version of the C2 platform Ford uses in the Escape, the Bronco Sport, the Lincoln Corsair and the Focus. It supports RWD and AWD.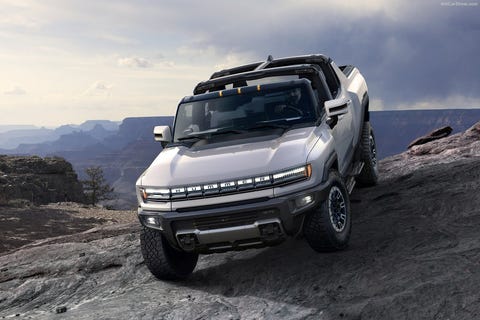 BEV2: General Motors's second-generation EV platform. It debuted in the Chevrolet Bolt in 2016, and continues to be found in the revised Bolt and new Bolt EUV.
BEV3: GM's third-generation battery-electric vehicle platform. It's a skateboard using GM's new proprietary Ultium batteries which can be packed vertically or horizontally. It can accommodate ranges up to 400 miles and 0-60 mph times up to 3.0 seconds. It's compatible with RWD, FWD and AWD vehicles. It will be used in the Cadillac Lyriq, among many others.
BT1: An electric body-on-frame platform developed from GM's T1 truck platform. It will also take advantage of GM's new Ultium batteries. It will underpin the new Hummer EV and future electric Silverados, Sierras and Escalades.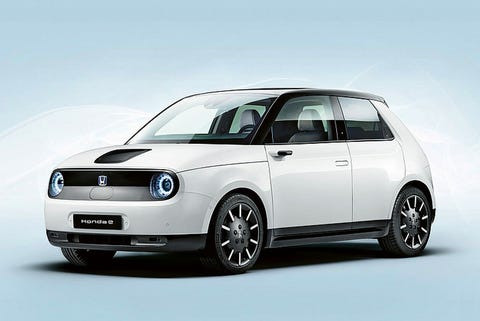 Honda e: The Honda e platform debuted with, you guessed it, the Honda e hatchback. It's RWD, and designed for driving dynamics and maximum efficiency from a small battery pack. We're unlikely to see these city cars in the U.S. The first Honda/Acura cars in the U.S. may be SUVs built on GM's BEV3 platform ahead of a Honda larger EV platform arriving later.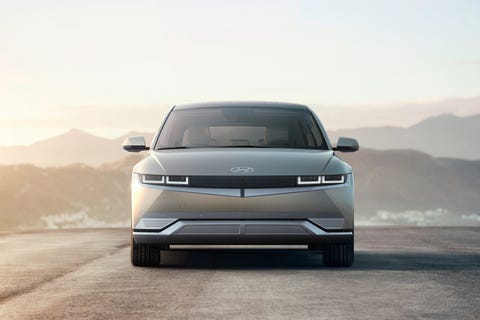 E-GMP: Electric Global Modular Platform. This is Hyundai's skateboard platform that will underpin future EVs for Hyundai Genesis and Kia, including the new Ioniq 5 and EV6 sports crossover. It will allow for both 400-volt and 800-volt fast-charging and V2L functionality to send power back out to the grid. High-performance applications could see 0-60 mph times of 3.5 seconds and top speeds in excess of 160 mph.
B-SUV/GB/Eco-Car: Hyundai Group has electric versions of cars on hybrid platforms, including the Hyundai Kona Electric, the Hyundai Ioniq Electric and the Kia Niro EV.
These Are the 16 Best Cars to Buy in 2021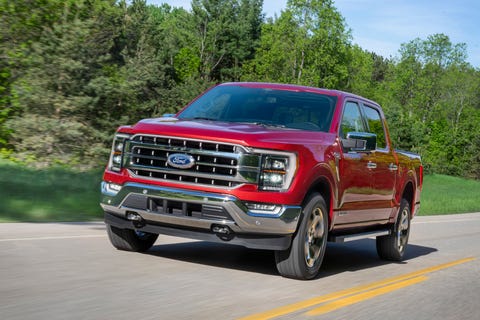 Kelley Blue Book has released their best cars to buy awards for 2021. The results may surprise you.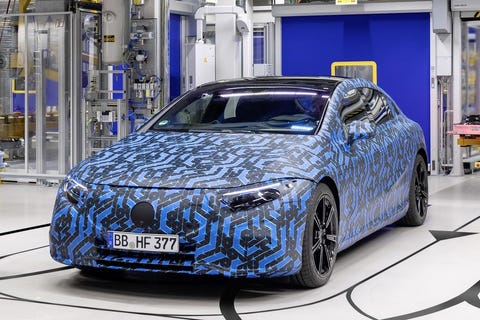 EVA: Electric vehicle architecture. This is a new, dedicated platform for large EV cars and SUVs. It will arrive this year with the EQS and EQE sedans and subsequent new electric SUVs.
MMA: Mercedes-Benz Modular Electric Architecture. This will be a dedicated platform for small and medium-sized EVs that Mercedes wants to have by 2025.
MEA: Modular electric architecture. These are Mercedes vehicles like the EQC and EQA, which run on an electric version of their internal combustion engine counterparts' platforms.
Renault/Nissan/Mitsubishi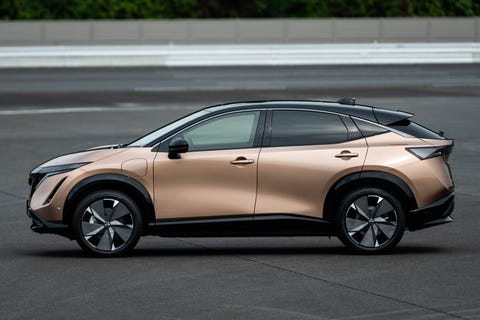 CMF-EV: This is the electric car version of Renault/Nissan/Mitsubishi's Common Module Family platform. It will be used in compact cars, sedans and crossovers across the brand's lineup. The first production model will be the upcoming Nissan Ariya crossover.
Nissan EV Platform: This is a front-motor, FWD platform Nissan first developed for the Leaf in 2010.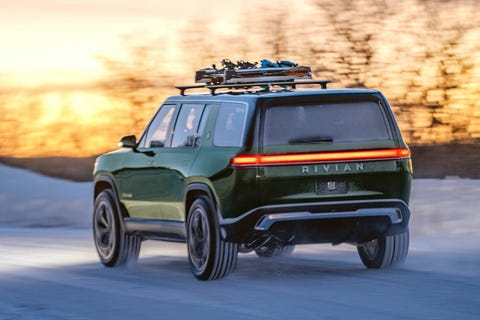 Rivian "Skateboard": Rivian's skateboard platform is a quad-motor system with an adjustable air suspension. The "skateboard" name comes from how flat it is; all drive components sit below the height of the wheel for maximum flexibility. It will underpin the R1T truck, R1S SUV and Rivian's Amazon delivery vehicles.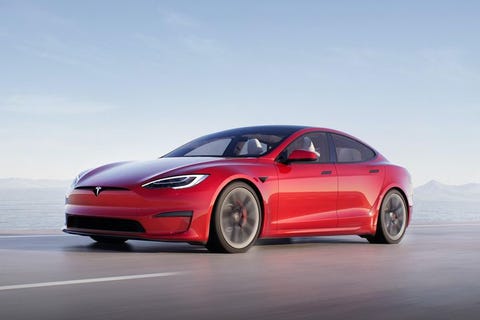 Model S: The Model S platform is a full-sized vehicle platform that also underpins the Model X. Currently, it is only used in dual-motor or tri-motor AWD applications. It allows for 480-volt charging on Tesla's supercharger network.
Model 3: The Model 3 runs on a compact vehicle platform. The Model Y uses it as well and shares about 75 percent of its componentry with the Model 3. It offers less range and performance than the Model S platform.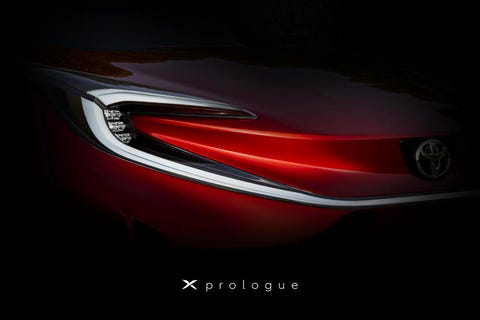 e-TNGA: This is the electric version of Toyota's New Global Architecture platform co-developed by Toyota and Subaru. It will be a modular system with fixed and variable components, allowing Toyota to use it for a range of vehicle sizes. It will appear in forthcoming Toyota and Lexus EVs as well as the Subaru Evoltis.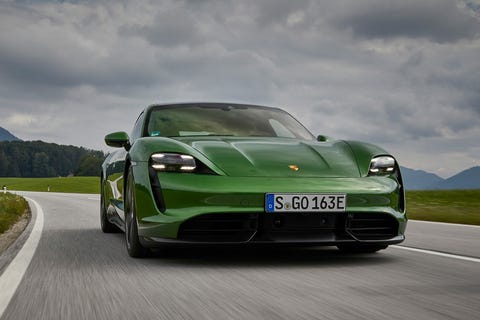 MEB: VW's "modular electric toolkit." This platform will underpin RWD and AWD ID range vehicles that will fulfill Volkswagen's pledge to build electric cars for the millions, not the millionaires. The platform is designed to be low-cost and flexible for affordable EVs. VW will license it to other manufacturers such as Ford.
J1: Porsche-developed platform for high-performance currently used in the Taycan and the Audi E-Tron GT. Distinctive for its 800-volt charging infrastructure, which should allow for faster charging when there's the infrastructure to support it.
PPE: Premium Performance Electric. This platform has both high and low-floor variations, and will be used to underpin cars and crossovers like the Porsche Macan and much of the Audi lineup.
MLB Evo: The Audi E-tron runs on the MLB Evo platform, a combustion platform that is, as the name suggests, an evolution of the MLB platform. It is also used by the Bentley Bentayga, the Porsche Cayenne and the Lamborghini Urus.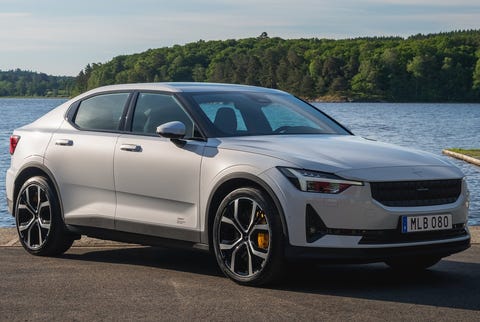 CMA: Volvo and Geely collaborated on the Compact Modular Architecture platform. It can use FWD and AWD variations propelled by internal combustion, hybrid, or full-electric versions. It's the platform used for the Volvo XC40 and it underpins Volvo and Polestar's three current electric cars: the Polestar 2, the Volvo XC40 Recharge and the new C40 Recharge.
The 11 Pieces of Gear You Absolutely Need for Car Camping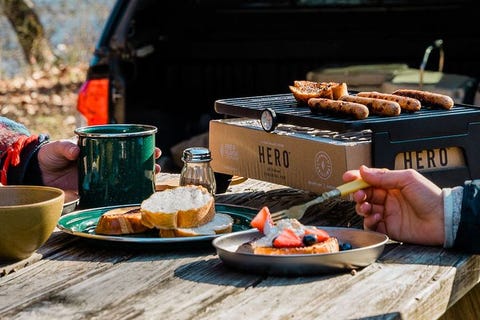 Car camping makes getting away easy as pie. These items will make it even tastier.