The BMW M240i xDrive Is a Welcome Return to Form for the Brand
A BMW that looks and drives like a BMW should — at a reasonable price, no less.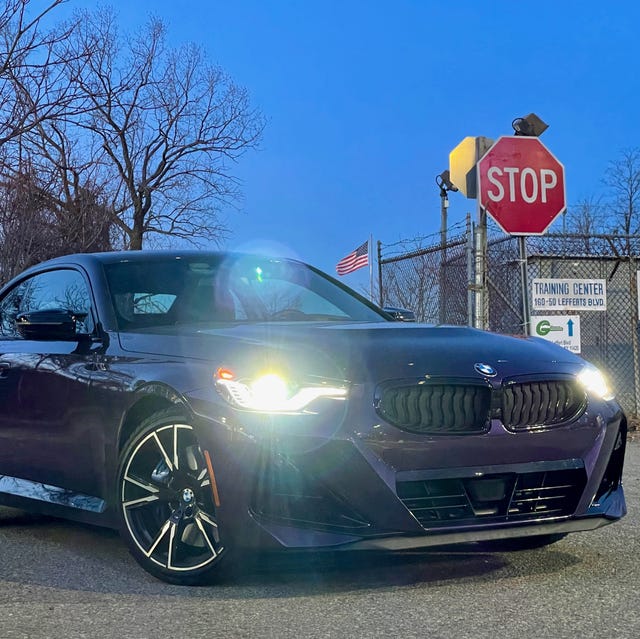 To put it politely, BMW's latest cars have been something of, shall we say, a mixed bag. Sure, their M division is at the top of the game, their collaborations with Alpina (which was recently brought officially into the BMW fold) remain stellar, and their powertrains are works of art, from gas-powered motors that exceed expectations in both power and efficiency to electric motors that reinvent the metaphorical wheel to be more earth-friendly.
On the other hand, however, BMW's design department has apparently decided in recent years that ugly is the new attractive, slapping disproportionate grilles, strange angles, protruding elements and other frankly bizarre styling features onto their models. Making matters more frustrating, many of the company's non-M models have lost much of the intuitive, pleasurable driving characteristics — direct, precise steering, a well-balanced ride — that made the brand's "Ultimate Driving Machine" slogan seem more like a fact than an advertising tagline.
Luckily, those trends don't appear to have gone universal at the Bavarian Motor Works, if the new BMW 2 Series is any indication.
The M240i feels like a BMW should from behind the wheel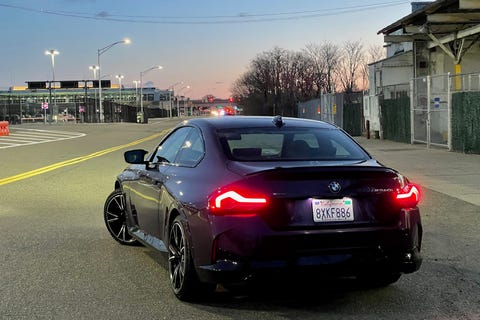 After my time with the M440i and the X3 M40i — the last two BMWs I drove from the M Lite department, boasting the same powertrain — my hopes weren't super-high. While those cars are certainly comfortable inside and remarkably quick, they offer little in the way of feedback or fun other than the kind found from mashing a gas pedal.
Luckily, the M240i exceeded those expectations. The steering is miles improved over those other cars, with a much more natural feel closer to BMWs of old. Pitching this Bimmer into a sharp turn serves up those sports car feels that remind you why you dreamed about buying a car with that roundel on its nose all those years. Plus, it rides nicely too; over the course of a weekend trip from NYC to D.C. and back, both me and my partner found the seats supportive and the ride pleasantly smooth.
And, of course, on top of that, it's also fast as hell. With all-wheel-drive making the most of the engine's 382 horsepower and 369 lb-ft of torque, the M240i squirts forward like it's been stung in the ass at any speed — or at least, any speed you're likely to be already traveling at in the United States. And while its tidy dimensions mean it's really more of a 2+2 than a four-seater, they also make it easy to park and easy to weave through tight traffic — two factors that make it awful appealing for urban dwellers.
The new 2 Series may not be a looker, but at least it's restrained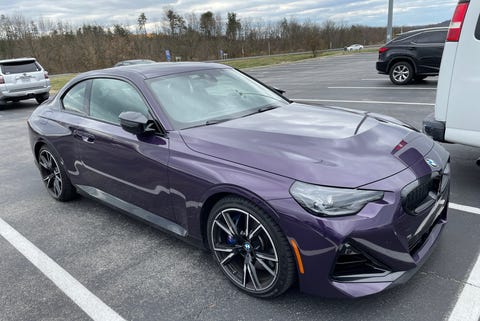 Style is a matter of taste as much as anything, but to my eyes, BMW's new compact isn't as attractive as its predecessor or the current 3 Series. The front fascia's triangular air intakes clash with the other, rounded shapes of the face, and the boxy greenhouse seems a bit incongruous with the long, sleek proportions. Sure, I caught many a person staring, and even a few excited thumbs-up, but that seems more likely due to the Thundernight Metallic purple paint job; I find it hard to imagine many people would be reacting so strongly to the new 2er in black or white.
That said, the 2022 2 Series does escape some of the recent bad habits of the BMW design department. The grilles are blessedly right-sized, unlike the inflamed kidneys of the M3 / M4 and iX, among others; the headlights are both proportionate to the car and located in the proper, high-mounted location, unlike the new 7 Series.
And it offers that design (and everything else) up at a fairly reasonable price. My well-equipped M240i xDrive rang up the register to the tune of $59,645, but if you can do with less, you can have one for under $50K including destination. Considering this car can blitz from 0-60 mph in 3.6 seconds and pull 0.94 g on the skidpad as well as be a delightful long-distance cruiser, that's a great deal.
And if you can live without dusting Camaros at stoplight drag races, the rear-wheel-drive turbo-four-powered 230i — which, if the heavier, larger 330i with the same powertrain is any indication, should still do a 5.4-second 0-60 — can be yours for as little as $36,350, though you should plan on spending $5,150 more for the M Sport suspension and Dynamic Handling Package's limited-slip diff and brakes. In this day and age, that's a steal.
2022 BMW M240i xDrive
Powertrain: 3.0-liter turbocharged inline-six; eight-speed automatic; all-wheel-drive
Horsepower: 382
Torque: 369 lb-ft
EPA Fuel Economy: 23 mpg city, 32 mpg highway
Seats: Two, realistically
The Best Cars You Can Buy in 2022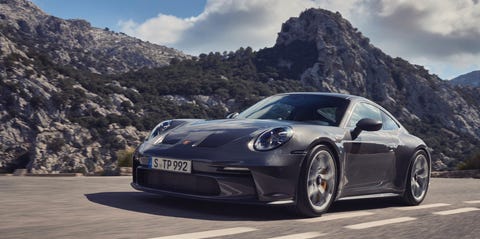 Looking for a great new ride? Start looking here.
This content is created and maintained by a third party, and imported onto this page to help users provide their email addresses. You may be able to find more information about this and similar content at piano.io