Meet the 2024 Chevy Blazer EV: GM's Ford Mustang Mach E Rival
More than 300 miles of range and 0-60 mph in less than four seconds.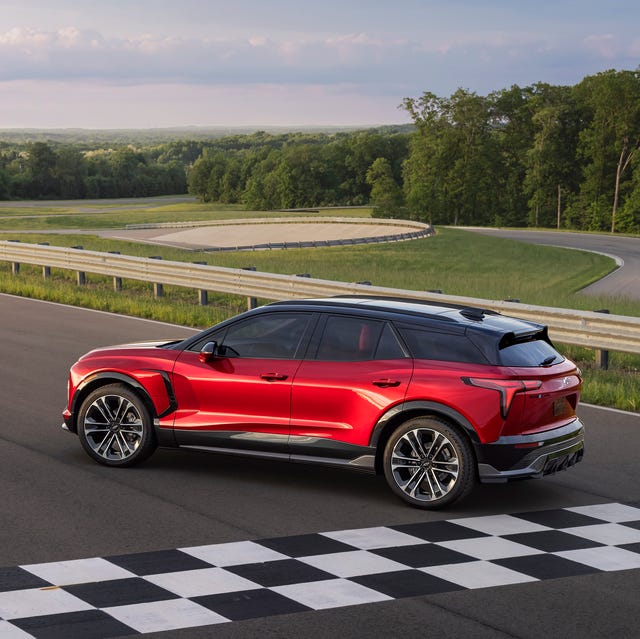 The Blazer EV is Ultium for the Family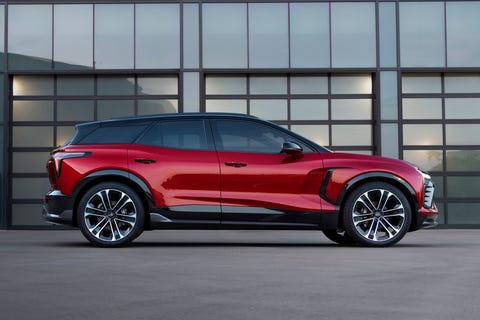 The Blazer EV SS delivers wild performance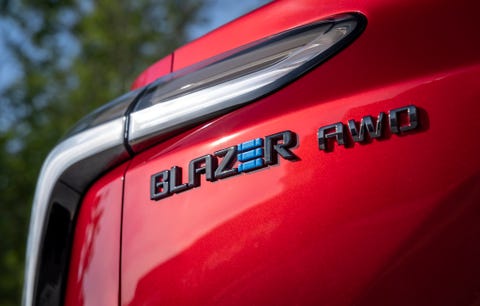 The Blazer EV gets a high-performance trim, the SS. Its performance AWD configuration will put out up to 557 horsepower and 648 lb-ft of torque. Acceleration from 0-60 in Wide Open Watts (WOW) mode will happen in less than four seconds.
How much range will the Blazer EV have?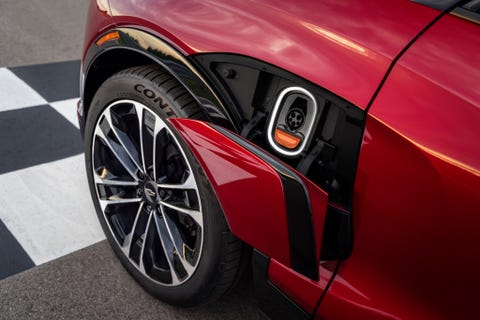 We don't know about specific trims and configurations yet. But the Blazer EV should top out at 320 miles of range. Specific configurations are capable of 190 kW fast charging, adding about 78 miles of range in 10 minutes. And access to that charging port happens through a fancy, power-operated charge door.
You don't see this Blazer EV feature often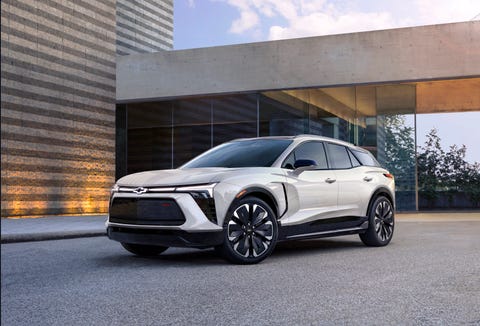 GM talks about the Ultium platform's versatility. A prime example of that is the Blazer EV RS trim. It's common for a crossover to offer all-wheel drive and either rear-wheel drive or front-wheel drive, depending on its platform. But the Blazer EV RS is available in FWD, RWD and AWD configurations.
AWD gives you better grip in slippery and high-performance conditions. RWD offers better driving dynamics if you don't need AWD. Chevy didn't explain why one would want FWD too — range, possibly? — but it's there.
The Blazer EV will get a big touchscreen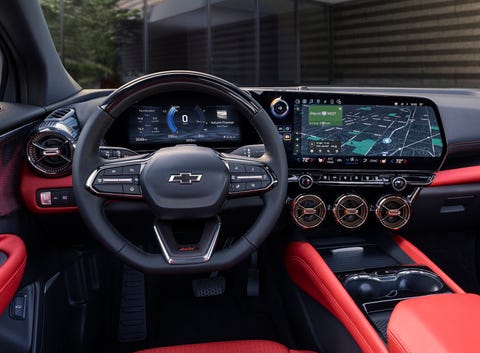 It would not be an official EV without a large touchscreen. And the Blazer EV delivers with a standard 17.7-inch, customizable infotainment touchscreen paired with an 11-inch driver information center behind the steering wheel.
The Chevy Blazer EV will arrive in Summer 2023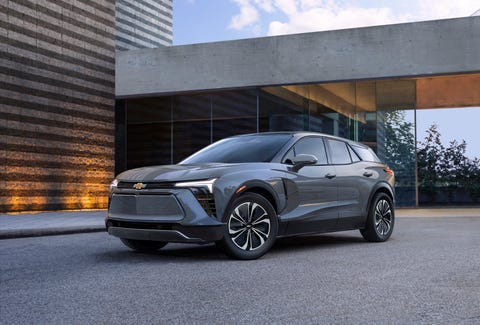 The Blazer EV is a 2024 model year vehicle. Chevy says Blazer deliveries will begin in Summer 2023 with the high-volume 2LT ($47,595) and RS ($51,995) trims. The SS model ($65,995) comes later in 2023. The base model 1LT will arrive last in Q1 2024.
The 2024 Toyota 4Runner: What You Need to Know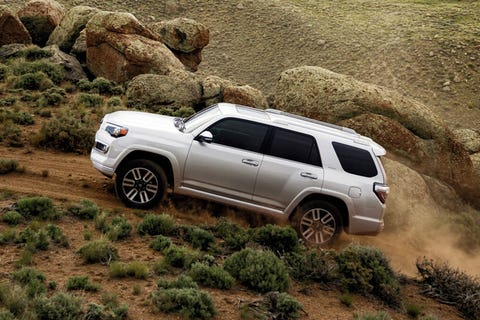 The 4Runner is due for a redesign. Here's what to expect.