Every product is carefully selected by our editors. If you buy from a link, we may earn a commission.
Meet the All-New, All-Electric 2024 Chevrolet Silverado EV
Chevy's new electric pickup is here. And looks a lot like the Avalanche.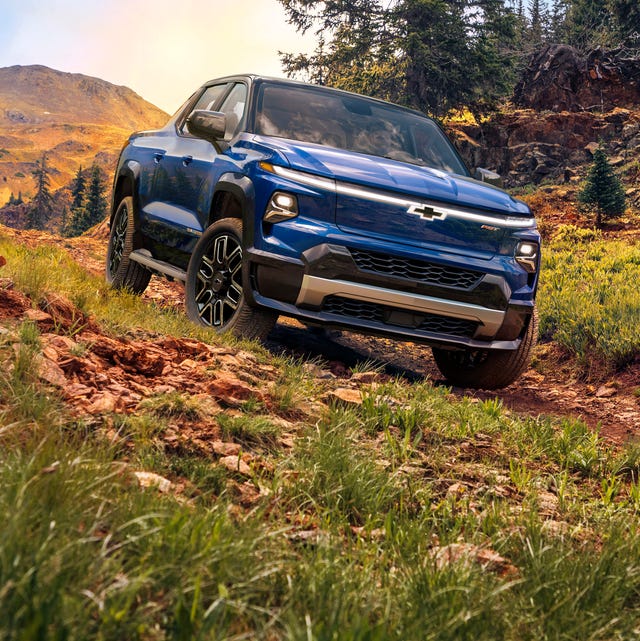 The Silverado EV looks a lot like the GMC Hummer EV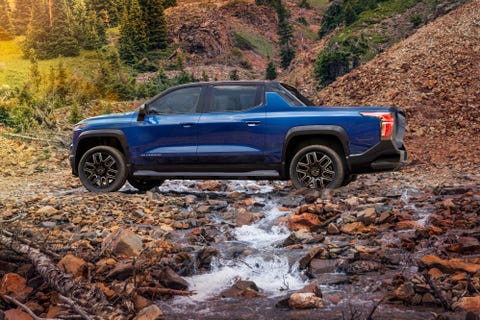 Ford's F-150 Lightning looks a lot like the standard F-150...because it's a modified version of it) Chevy took a different approach with the Silverado EV. It will run on the same Ultium EV platform as the GMC Hummer EV SUT. Going Ultium is a more revolutionary design than Ford's, but it will take longer to get to market — and be more expensive when it first arrives.

The truck will share more visual similarity with the Hummer than the namesake combustion Silverado. Plus, the side panels on the bed and folding back seat is already drawing comparisons to the Chevy Avalanche.
Customers can buy the RST First Edition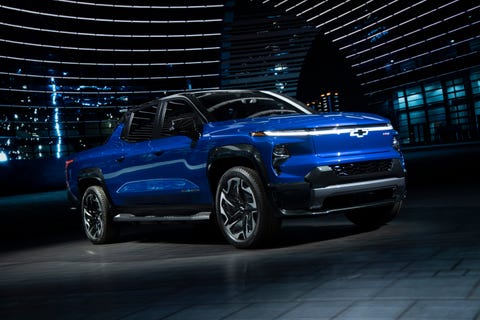 Chevy is initially launching one trim for customers, the RST First First Edition. This truck will deliver 664 horsepower and 780 lb-ft of torque and a 0-60 mph time of 4.5 seconds in "Wide Open Watts" mode (WOW mode, as opposed to the Hummer's WTF mode). It will offer up to 10,000 pounds of towing and 1,300 pounds of payload.
The RST First Edition will feature four-wheel steering, an automatic adaptive suspension. It will also have a Multi-Flex Midgate that will allow customers to fold down the seats in multiple configurations for up to 9 feet of continuous storage.

The RST First Edition will come fully loaded for $105,000.
Fleets can buy a Silverado EV Work Truck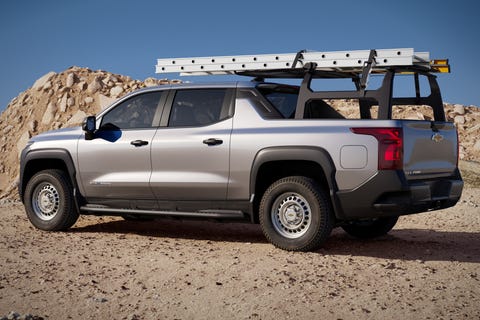 Fleets will get initial access to a cheaper Work Truck (WT) model of the Silverado EV. It will be less capable (though still quite) with 510 hp, 615 lb-ft, 8,000 lbs of towing and 1,200 pounds of payload. It will be highly customizable, and have versions starting at just $39,900 MSRP.
More Silverado EV trims will be forthcoming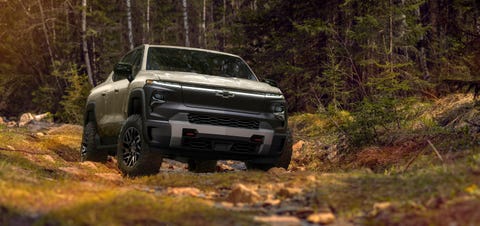 Chevy will introduce more Silverado trims after launch. Those trims will include a more off-road capable Trail Boss version.
The Silverado EV will offer up to 400 miles of range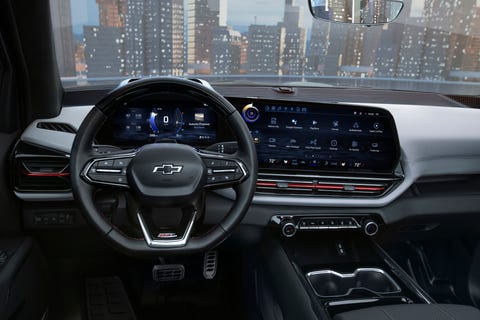 The Silverado EV will offer up to a GM-estimated 400 miles of range on a single charge for both the Work Truck and the RST First Edition. Both trucks will offer up to 350kW of fast charging, permitting the truck to add 100 miles of range in 10 minutes. With optional equipment, the trucks will offer up to 10.2 kW of onboard power and be capable of vehicle-to-vehicle charging.
The Silverado EV will NOT debut this next year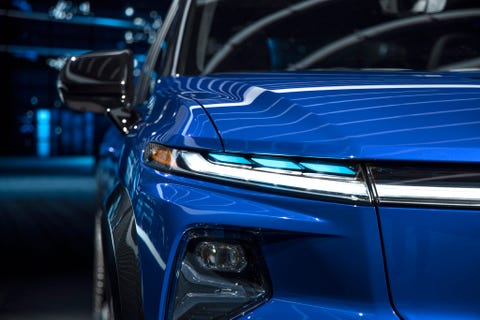 The Silverado EV will launch as a 2024 model year vehicle. WT Silverado EVs with the 400-mile long-range will arrive first in spring 2023. Chevy will begin deliveries of the RST First Edition Silverado EV in fall 2023.

The 2023 Toyota 4Runner: What You Need to Know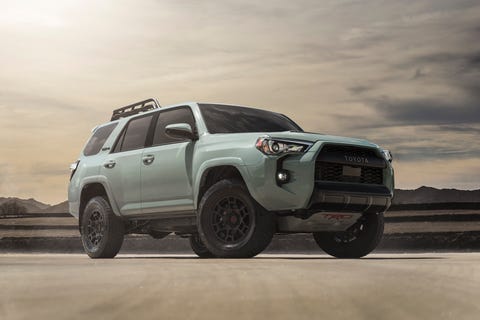 Much-needed upgrades are coming soon. Here's what you can expect.