Jeep Electric SUVs: Meet the All-New Recon and Wagoneer S
No electric Wrangler yet. But we're still getting a rugged electric off-roader in 2024.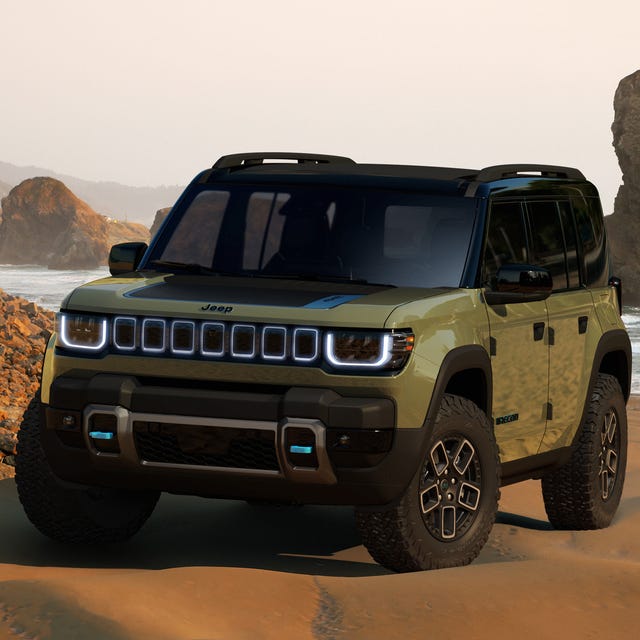 Jeep is celebrating its new electrification sub-brand, 4xe, with Jeep 4xe Day. We've already driven the Wrangler 4xe and Grand Cherokee 4xe. But Jeep's plans go well beyond that. The brand will launch four new battery electric vehicles by 2025. And Jeep just unveiled the first two of them, the Recon and the Wagoneer S.
The Jeep Recon is a rugged off-roader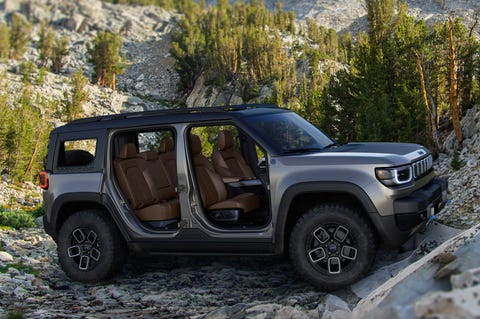 It's not an electric Wrangler. But it's boxy, it's about the same size, it's purportedly a rugged off-roader and Jeep openly says it is "inspired by the Wrangler." Details are scarce. But Jeep says it will have trail-rated capability, Jeep's Selec-Terrain traction management system, e-locker axles, underbody protection, tow hooks and off-road tires. It will also have a one-touch powertop and removable doors and windows.
The outstanding question will be why Jeep gave the Recon very Wrangler-like features but wouldn't give it the Wrangler name. Recon production will start in 2024. Jeep will begin taking reservations in early 2023.
The Wagoneer S will be sporty and sexy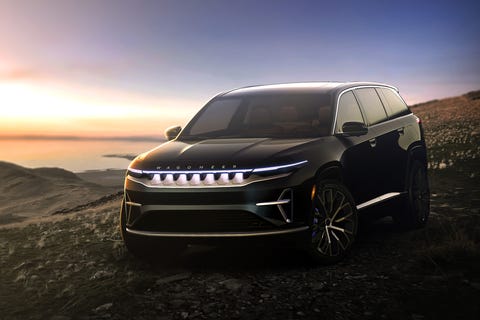 The Wagoneer brand is getting a performance electric SUV called the Wagoneer S. Jeep says the "S" stands for "speed, striking and sexy." Engineers are targeting 600 horsepower, 400 miles of range on a single charge and a 0-60 mph acceleration time of 3.5 seconds. Wagoneer S production will start in 2024. Jeep will begin taking Wagoneer S reservations in early 2023.
The Jeep Avenger arrives first, but only for Europe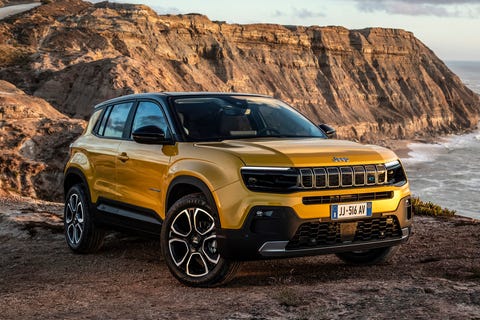 Jeep's first EV, the Avenger, is bound for Europe. It's smaller than the Renegade. Jeep is targeting about 280 miles of range with it, which would translate to about 250 miles by EPA standards. Jeep didn't think there would be a market for it in America, given its size. It will debut at the Paris Motor Show.
What's next from Jeep 4xe?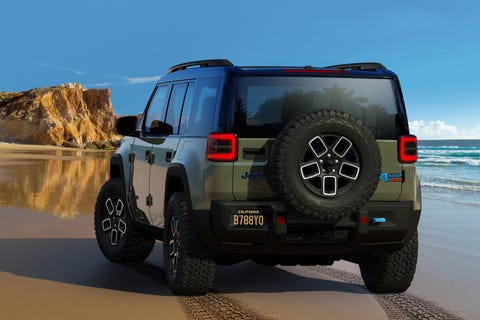 Two more EVs. Jeep plans to launch four electric vehicles in America by 2025, and we've only seen two of them. Also, more hybrids. Jeep plans to launch electrified options for each vehicle, including those from the Wagoneer brand. Jeep expects 50% of its U.S. sales to be battery-electric by 2030. Jeep also alluded to something new arriving at the Detroit Auto Show next week that may or may not support that mission.
The 2024 Toyota 4Runner: What You Need to Know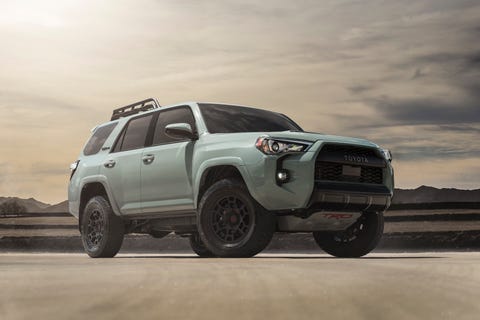 The 4Runner is due for a redesign. Here's what to expect.