Maserati's New Sports Car Is Shockingly Exciting
A new GranTurismo is finally here, and it comes in both gas and EV forms.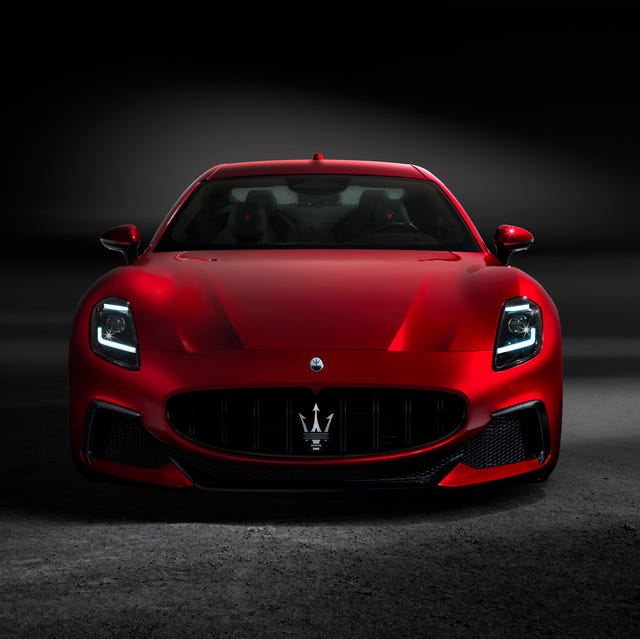 Maserati was once known for its aging car lineup. Perhaps the biggest culprit for that reputation was the GranTurismo. Maserati brought the two-door grand tourer into production in 2007 and kept it there, more or less the same, until ending production in 2019.
But we're finally getting the promised new Gran Turismo in 2022. And while the vehicle looks broadly similar — albeit with a front end reminiscent of the MC20 supercar — changes under the hood are significant.
The Maserati GranTurismo is dropping the V8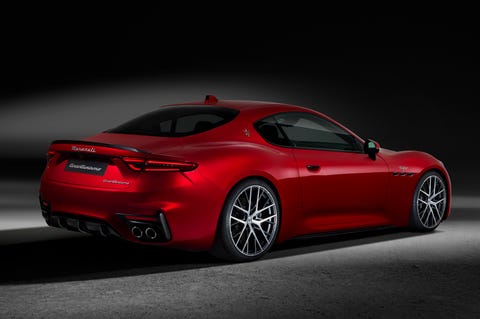 Maserati is replacing the 4.2-liter V8 with their Nettuno twin-turbocharged 3.0-liter V6 engine that pairs with an eight-speed automatic transmission. In base tune, that engine puts out 490 horsepower. The GranTurismo is also getting a high-performance Trofeo version that will put out 550 hp. The latter, per Maserati, accelerates from 0-62 mph in 3.5 seconds.
But there's also going to be an electric GranTurismo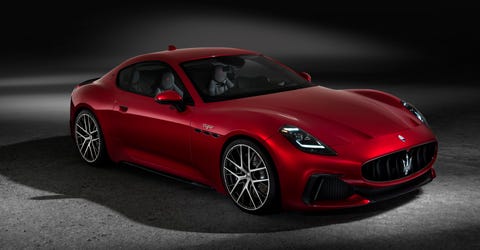 Maserati has said every vehicle will have an EV option by 2025. So Maserati is building the all-electric GranTurismo Folgore (which is Italian for "lightning"). It uses a tri-motor setup to put out a total of 760 horsepower and comes equipped with 800V charging tech, which can add 62 miles of range in just five minutes on a fast charger. Maserati says it accelerates from 0-62 mph in 2.7 seconds.
The Folgore runs on the same platform as the standard GranTurismo. Maserati will use a "T-Bone" layout for the battery modules, slotting them mostly in the central tunnel where the drivetrain would traditionally go. Maserati says this does not affect the vehicle's height.
And the GranTurismo has a fancy sound system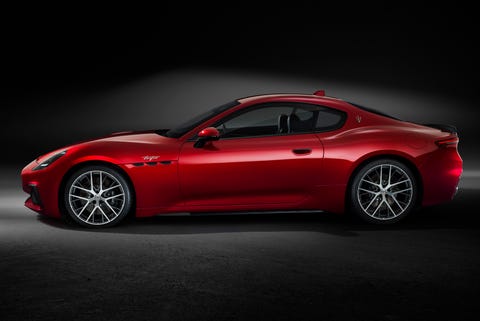 The GranTurismo offers an "all-round sound" experience. Buyers can upgrade to an immersive 3D 19-speaker Sonus faber sound system, with an output of up to 1,195 watts. A 14-speaker, 860-watt system comes standard.
What we don't know about the new GranTurismo yet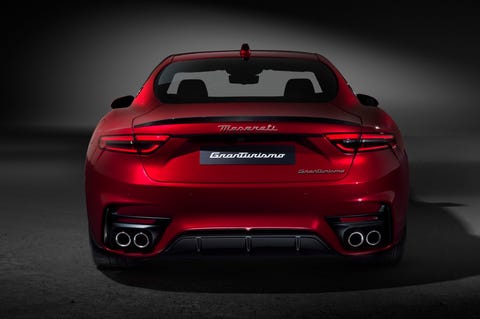 Maserati did not offer details on pricing or availability yet. But Maserati is launching the new GranTurismo with a limited run 75th-anniversary edition. The Maserati A6 debuted as the brand's first production car 75 years ago in 1947. That would suggest plans to launch the vehicle soon.
The 33 Electric Cars We're Most Excited to Drive in the Future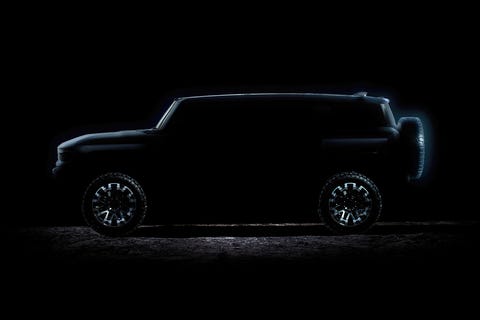 The next few years will be packed with new EVs. These are the ones that have us jazzed the most.