The New 2024 GMC Sierra HD Pumps Up the Power — and the Luxury
Heavy duty buyers like their open-pore Paldao wood trim, too.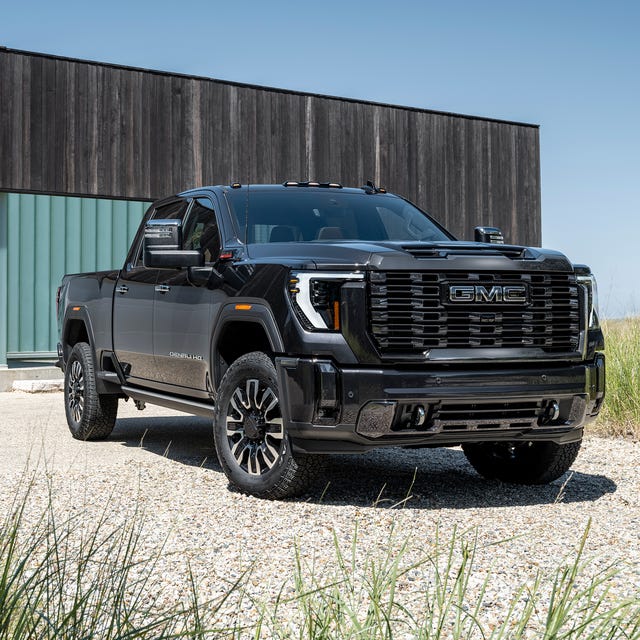 GMC upgraded the Sierra HD engines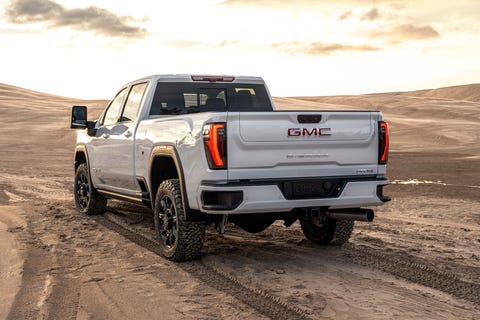 The 6.6-liter Duramax V8 diesel engine gets bumps up to 470 horsep0wer (+25 hp) and 975 lb-ft (+65 lb-ft) of torque. GMC also says the upgraded engine improves low-end torque by 25% over the outgoing model.
The 6.6-liter gas V8 keeps the same output, 401 hp and 464 lb-ft. But an upgrade to the 10-speed Allison transmission allows it to hold peak torque for longer periods.
A Sierra HD AT4X is coming...but not quite yet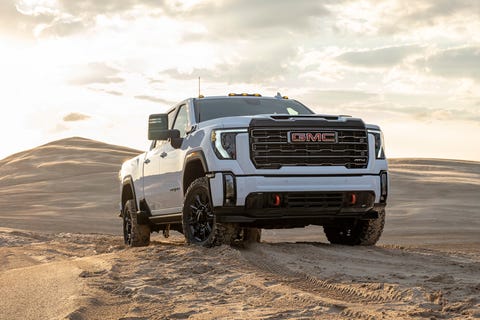 The Sierra HD lineup will offer an upgraded AT4X off-roading trim too. But that will come out later in 2023 and won't be available at launch. Chevy similarly teased but did not yet reveal details about its Silverado HD ZR2 counterpart.
The Sierra HD adds some new towing tech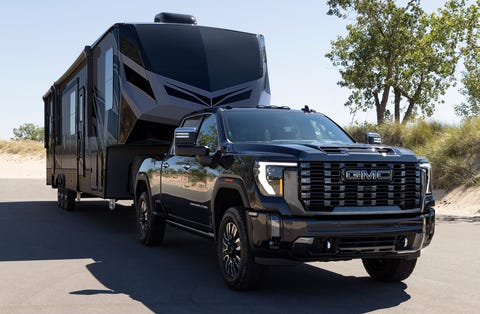 HD trucks are built to tow. And the Sierra HD will get some helpful towing tech. A Transparent Trailer View allows the driver to see through the trailer virtually. Blind zone alert and adaptive cruise control systems can now factor in the trailer. The Sierra HD also has a GCW alert that warns the driver when the trailer and truck exceed the Gross Combined Weight Rating.
The 2024 Sierra HD arrives very soon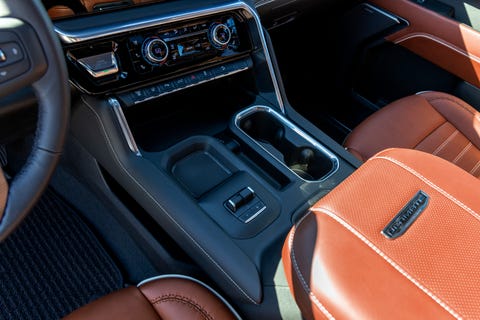 The new Sierra HD will be a 2024 model-year vehicle. But GMC says the new truck will hit dealerships in early 2023.
The 33 Electric Cars We're Most Excited to Drive in the Future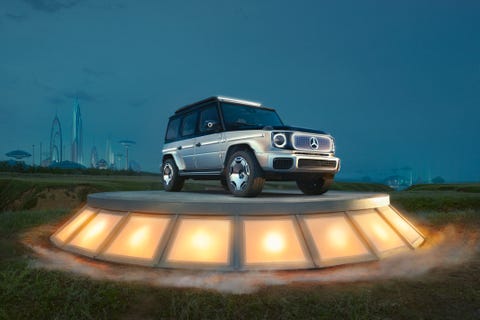 The next few years will be packed with new EVs. These are the ones that have us jazzed the most.