The GMC Sierra EV Wants You to Forget All About the F-150 Lightning
It's an Ultium truck...but for adults.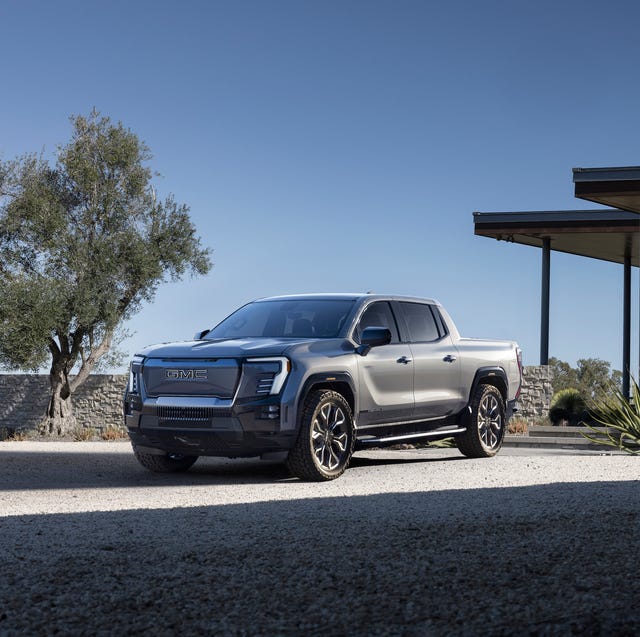 The Sierra EV has more power than the Silverado EV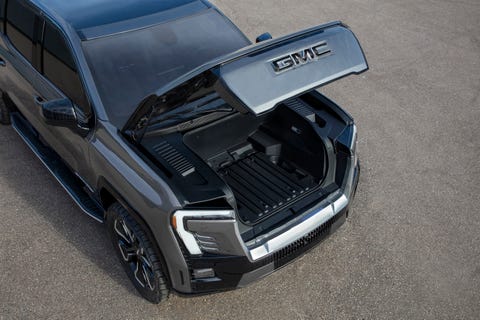 The Sierra EV won't feature a WTF mode or a WOW mode. It has a Max Power mode, that allows its electric motors to put out up to 754 hp and 785 lb-ft of torque, more than the Silverado EV's paltry 664 hp and 780 lb-ft. It can accelerate from 0-60 mph in under 4.5 seconds.
The Sierra EV will feature Super Cruise hands-free driving, four-wheel steering, one-pedal driving and regenerative braking on demand. Unlike the Silverado EV, the Sierra EV can Crab Walk like the Hummer EV SUT.
The GMC Sierra EV can also power your home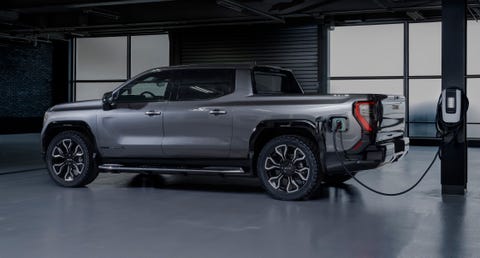 GMC says the Sierra Denali EV will earn up to 400 miles of estimated range. It gets a fast-charging 800-volt architecture with speeds up to 350 kW. GMC says the Sierra EV will add 100 miles of range in 10 minutes of fast charging. Its Onboard Power Station Pro can send out up to 10.2 kW of juice to power a home, more than the F-150 Lightning.
The Sierra EV will have a Chevy Avalanche-style midgate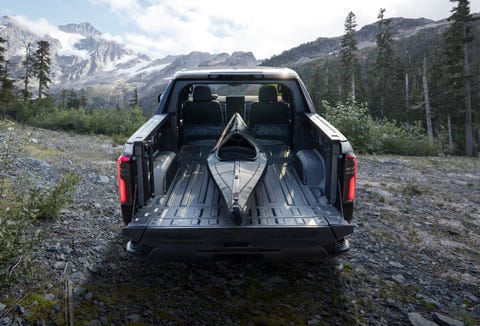 The Sierra EV only has a 5'11" bed. But that can expand to nine feet with what GMC calls the MultiPro midgate, which can work with the 60/40 folding second-row seats and, with the available tonneau cover, create lockable and weatherproof storage. The Sierra EV will also have a frunk, which GMC calls an eTrunk. The Sierra EV can tow up to 9,500 lbs and haul up to 1,300 lbs of payload.
Does the Sierra EV have any notable interior features?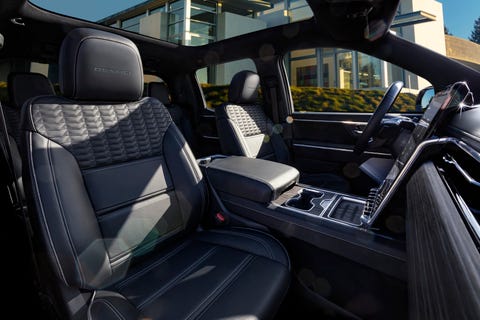 Yes. The Sierra Denali EV features a panoramic fixed glass roof with UV light filtering. It also has a massive 16.8-inch touchscreen in the center console, which incorporates some physical controls. And it's a Sierra Denali so you get fancy leather and open-pore wood.
How much will the Sierra EV cost? When does it arrive?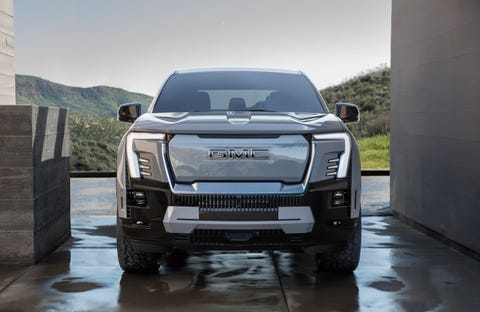 The Sierra Denali EV Edition 1 will start at $107,000 plus the $1,695 destination and freight charge. Edition 1 reservations are available now.
GMC hasn't provided complete details on the rest of the trim lineup yet. But — probably in 2025 — there will be an off-roading AT4 trim and an Elevation trim that GMC expects will start around $50,000. That would put the Sierra EV on par with the Ford F-150 Lightning Pro trim, which now starts at $51,974.
The 2024 Toyota Tacoma: Here's Everything You Need to Know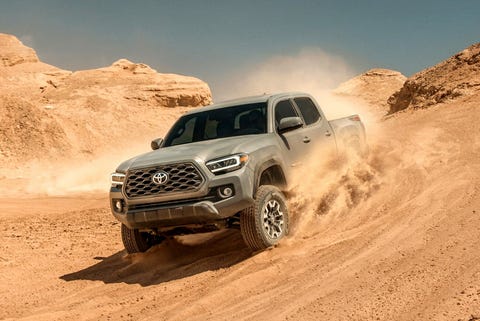 What we know so far about the most-eagerly-awaited midsize truck.