Every product is carefully selected by our editors. If you buy from a link, we may earn a commission.
Keep Your EDC Conveniently Secure with These Carabiner Keychains
Derived from climbing equipment, these everyday carry accessories are an outstanding addition to any loadout.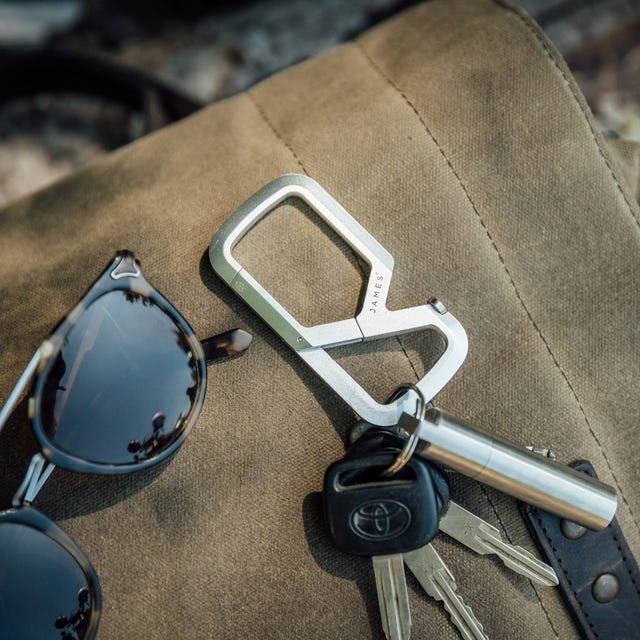 The concept of everyday carry hinges on a few factors: usefulness, versatility and expedience. But the latter factor can actually impact your loadout's value, as the speediness with which you can access your tools can deeply impact their value. A smart EDC enthusiast knows that you can't (and shouldn't) ever compromise security in the name of quickness. However, with a carabiner keychain, you can have your proverbial cake and eat it too.
If you're looking for a way to make accessing your keys, keychain tools, and other accessories a good deal more convenient while still keeping them all safe and secure, swapping out your old keychain for a rock climbing-inspired carabiner could be in your best interests. But not any run-of-the-mill option will do, which is why we've wrangled together a roundup of well-designed, high-quality carabiner keychains that are actually worth your hard-earned cash.