Every product is carefully selected by our editors. If you buy from a link, we may earn a commission.
The Best Pants for Winter Hiking
From snowstorms to a below-zero temperatures, these 10 pants will keep you trekking through the year's coldest months.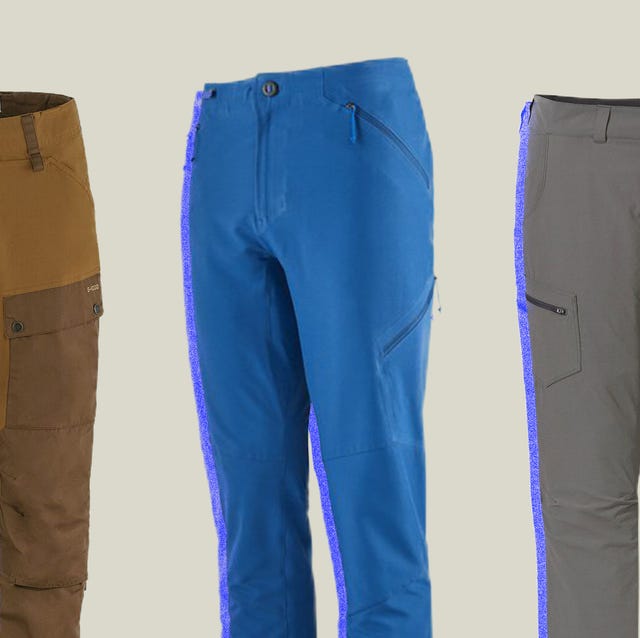 This guide to the best winter hiking pants available provides information on 10 different pairs of snow pants, softshell pants, rain pants and traditional hiking pants for winter trekking. In it, we break down the features of each pair and what conditions they're best for.
There are three things you need your winter hiking gear to do: keep you warm, dry and moving. Most of us can figure out the top between base layers and waterproof shells, but when it comes to the body part you're driving most up a trail—your legs—bulk adds up fast. After all, no one wants to commit to another four miles to the summit when your layers have you waddling like the Michelin man.
The real key is understanding you don't have to have full protection in one outfit. Harsher conditions may call for snow pants, but adequate layering combined with softshell pants, rain pants and even hiking pants you'll wear in the summer will do the trick for many winter walks (throw on a set of gaiters to keep snow out of your boots). For the most part, the goal is to aim for a pair that's light, comfortable, mobile and weather-resistant. You can always stash a pair of rain pants in your pack if the skies open up while you're out.
This content is created and maintained by a third party, and imported onto this page to help users provide their email addresses. You may be able to find more information about this and similar content at piano.io