Every product is carefully selected by our editors. If you buy from a link, we may earn a commission.
Eager to Experiment? Add an Earring
An extra accessory never hurts (except at first).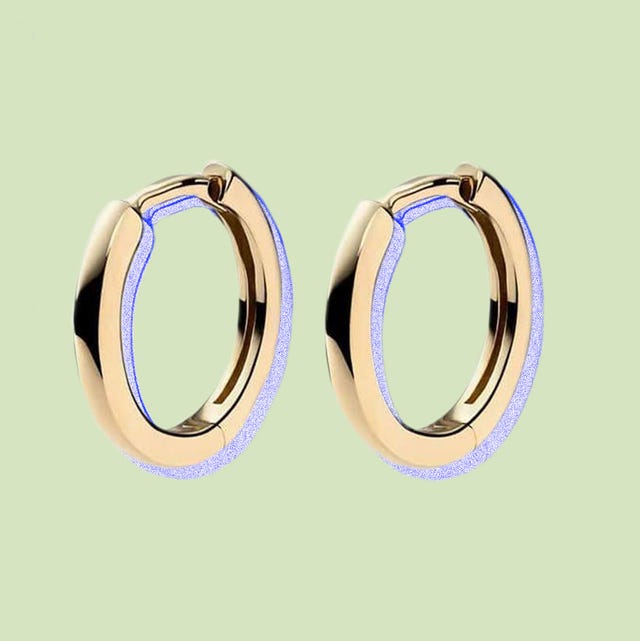 Earrings are surely the accessory men are most afraid of. But that doesn't mean they aren't wearing them. Take a look around, scroll through your social media channels. You'll see plenty of men sporting hoop, stud, hook or dangly earrings, for sure, but the barrier to entry, in my opinion, is far higher for this type of accessory. It's because wearing one requires a piercing, preferably one done by a professional (but we all know someone who's done it themselves).
Why Wear an Earring?
Earrings are not permanent, but putting one (or two) in feels much more involved than slipping on a bracelet, sliding your finger into a few rings or knighting yourself with a necklace. Honestly, those feel a lot more like wearing a watch, but you can feel confident wearing any of these accessories, I promise — earrings included. It just takes repetition. You know, Michael Jordan's been both championed and chastised for his hoop earring a million times over throughout his life, but he keeps on wearing it — and with such impressive consistency it's become as iconic as he is.
If you're still feeling skittish, or you're seasoned expert searching for a new set, look to a number of other famous men for inspiration: Lewis Hamilton, Marc Jacobs, Justin Bieber, Colin Farrell, Morgan Freeman, or hell, even Harris Ford — a mix of young and old, athlete and actor, that proves there are no real rules to wearing earrings. The only prerequisite is that you own a pair (and got your ears pierced). Find a few options below — oh, and find a tattoo shop to help you with the latter.
The Best Earrings for Men