These Beanies Are Wearable Works of Art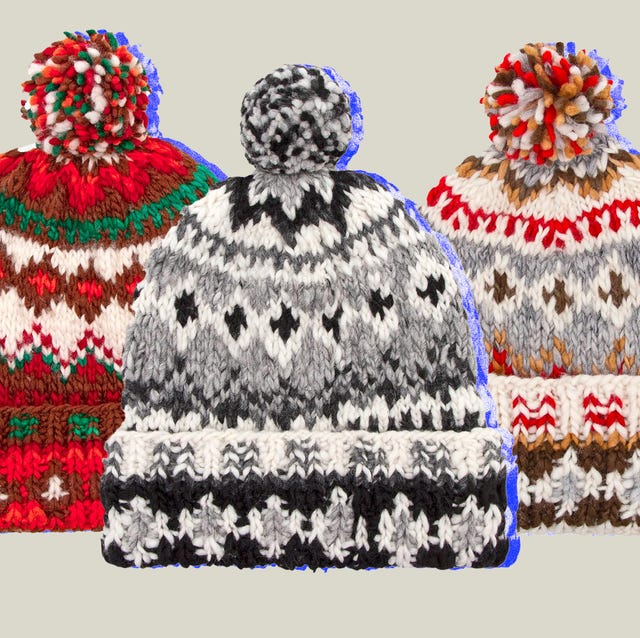 Legendary designer Yuki Matsuda's label Chamula, a brand under the Meg Company umbrella (with Yuketen, Epperson Mountaineering and Monitaly), showcases the talents of artisans from the Mexican mountain highlands. There, Matsuda manages a team that hand-makes every Chamula item: from their leather huaraches and soft cardigans to woolen scarves and beanies.
With Meg, Matsuda creates brands that embody American heritage. Yuketen references the traditions of hand-built footwear; Epperson Mountaineering harks tenured outdoor brands like Patagonia and The North Face; Monitaly references hard-wearing outerwear once reserved for fishing and hiking. Chamula, however, is an exception. The brand pays homage to long-term trips Matsuda made to Mexico in the mid-90s.
But none of these are get-rich-quick riffs or lazy reproductions. Through everything he does, Matsuda emphasizes slow, well-made products over those he could have mass produced.
"I don't think a machine can make the shoes we can make," he told us in 2016. The same sentiment applies to the beanies he trusts Mexican artisans to make for Chamula. "I like to work with skilled people. Handcraft and folk art is just so beautiful. It's very simple, but very strong."
"Very simple, but very strong" describes Chamula designs well. These are literal wearable works of art. Each beanie is hand-woven using merino wool sheared from local purebred sheep. The caps are double cuffed for double the warmth, and dyed by the same hands that knit them. These same hands successfully reproduce intricate Fair Isle patterns rooted in rich, Scottish tradition. As expected, and rightfully so, these fetch a pretty penny at full price, but a few colors are on sale now at Stag Provisions. Save 30-percent until they're out of stock.
This content is created and maintained by a third party, and imported onto this page to help users provide their email addresses. You may be able to find more information about this and similar content at piano.io