Every product is carefully selected by our editors. If you buy from a link, we may earn a commission.
The Best Cases for Storing Glasses or Sunglasses
This is how you protect your precious specs.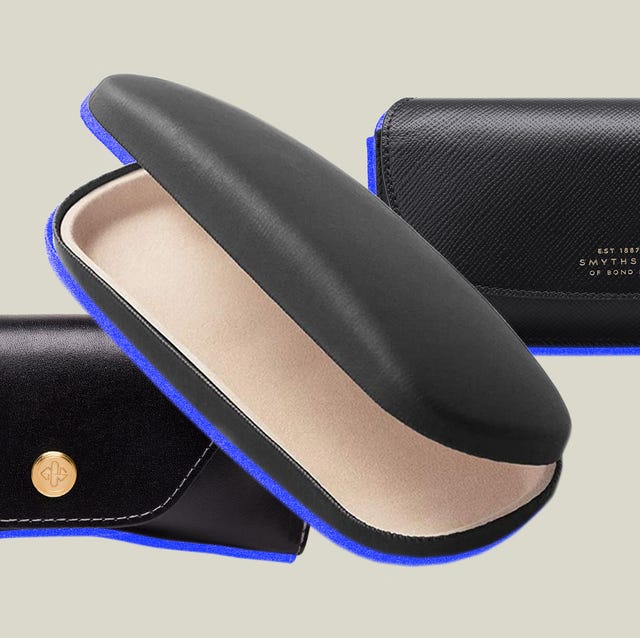 No one wants broken glasses — especially if you're someone who needs them full-time to see. But mistakes happen: you leave them sitting on the floor, and they get stepped on; you drop them into the bottom of a bag and they get crushed by your laptop; they fall out of your pocket onto rock hard pavement, scratching both the frame and the lenses.
No matter the catastrophe, most are largely avoidable if you put your glasses in a protective case when you're not wearing them. Beyond regular maintenance — like cleaning the lenses, tightening of the screws, toying with the nosepiece (if you have one) — having a safe place to store them is the most surefire way to prevent irreversible damage. Ideally the case is hard enough to prevent its contents (your glasses) from being crushed. Or, maybe it's leather, because you like the way it ages. Either way, a case is one part of glasses (whether optical or sun) ownership you can't overlook.
How to Care For Your Glasses
The days of dumping them in the bottom of your bag are over.
Use both hands to take them off.
If they're slipping, as some do, don't forcefully push them up — especially not by the nose piece (if you have those).
Never wear them like a headband. Hair products can smudge the lenses, nose pieces can get caught in your locks and forcing the frames to expand around the noggin widens them.

Put them in a hard case when you take them off. Get a soft one if you must put them in your pant or bag pocket. If you're someone who wears glasses all of the time, look for bags that have dedicated spaces for glasses. They're typically at the top by the zipper so the contents don't crush them.
Don't store your glasses with the lenses facing down. Store them upside down with the arms open.
Establish a storage routine: a spot you put them when you're not wearing them or are headed to bed.
Purchase the necessary cleaning and maintenance tools: sprayable cleaner, microfiber cloths and a glasses tool kit.
Don't leave them in a hot car. Temperatures within, which can reach 200 degrees Fahrenheit, can melt plastic or warp acetates.
Which Glasses to Buy
The Best Cases for Storing Your Precious Glasses