Every product is carefully selected by our editors. If you buy from a link, we may earn a commission.
Yes, You Can Wear White Pants Year-Round
The largely untouched tone is actually the most versatile.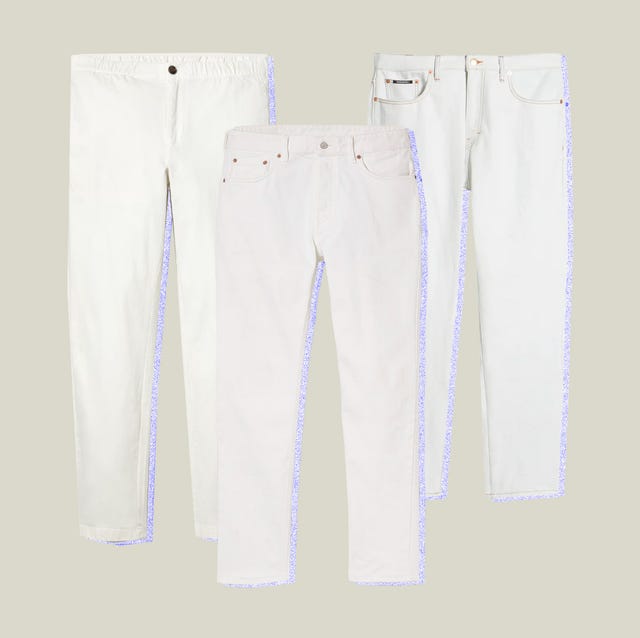 Ah, white pants. Donned the "look of leisure," or painter's pants, depending on who you ask, they've lived under the reign of seasonal sartorial rules since their inception.
Why Can't You Wear White After Labor Day?
Some say white clothing is only fit for summer and that wearing white after Labor Day signals you're of a "lesser status," at least that was the case in the early 20th century. City folks who could flee urban life for tropical oases — or even Upstate New York — did so in style, opting for a wardrobe that contrasted the drab dressers in cities they escaped from.
Why White Pants Are Worth It
Nowadays, white pieces are more practical — laundry products prove capable of keeping whites nearly new, summers are hotter than ever — and we feel they're a lesser utilized utilitarian style still capable of making a statement. There are a few tricks to the trade, though: avoid ultra-thin fabrics that'll inevitably end up see-through, favor machine washable fits for easy cleaning and avoid super-skinny silhouettes (they're less flattering than black pants cut the same way).
The Best White Pants for Men
This content is created and maintained by a third party, and imported onto this page to help users provide their email addresses. You may be able to find more information about this and similar content at piano.io