Every product is carefully selected by our editors. If you buy from a link, we may earn a commission.
The Best Work Boots You Can Buy
From waterproof icons to handcrafted pairs from Northwestern artisans.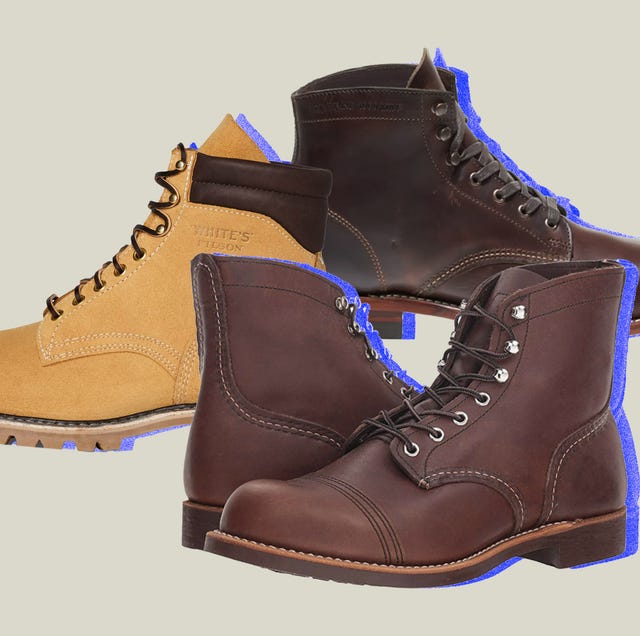 Strong, long-lasting and just warm enough to stay on your feet for most of the colder months: that's all a work boot really needs to be. It's no surprise the style was more or less perfected half a century ago. Editions since expand on certain features to cater to certain customers or emphasize comfortability — since work often requires a lot of standing.
The no-frills lace-up style protects the lower legs and feet and usually features a durable lug sole. A steel toe is ideal, but it's rare you find an affordable boot with one. Protective toes are another thing entirely: They prevent stubbing when you kick a crate or topple a tree log. What else should a work boot have and do?
Shopping Tips
Find a boot with a high rise: 6 inches or taller.
Leather boots are best because the material is more durable.
Steel toes are the end all be all of protective footwear features, but a reinforced toebox will do if you can't spend the extra dough.
Always get a lug sole. The thicker the better, in my opinion.
Slip-resistant tread — like that on Red Wing's Moc Toe boot — will help prevent falls.
Goodyear-welted boots can be resoled if you wear through them.
An expensive boot is almost always worth it as long as the feature warrants the price — not just the aesthetics. They'll last longer, look better as they age and prevent the annual re-up we all dread.
The Best Work Boots for Men