Every product is carefully selected by our editors. If you buy from a link, we may earn a commission.
The Best Slip-On Shoes Make Getting Dressed Easy
It's time to lead a lace-free life.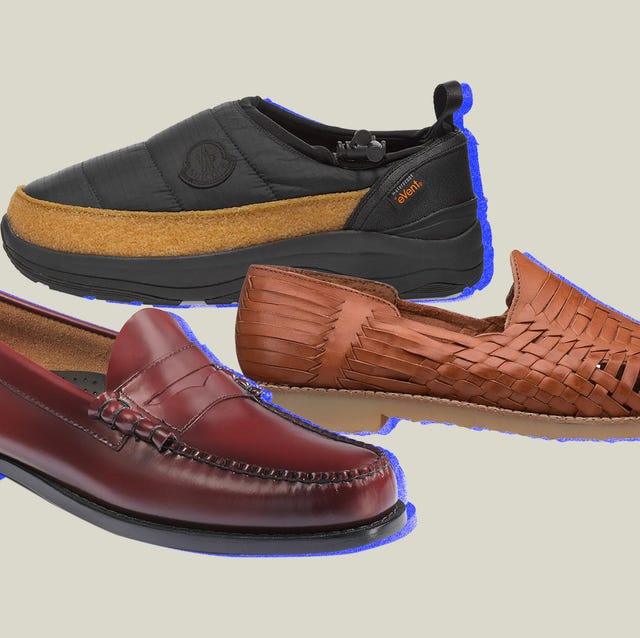 Just like with boots, the category we call "slip-on shoes" boasts incredible variety. There are loafers and espadrilles, mules and moccasins, sneakers and slippers and so on and so forth. The only real prerequisite is that the footwear slips on without laces or velcro or any other kind of lacing mechanism — hence why this guide includes several different styles. You should be able to step into them and go.
As such, they're pretty practical — and for different reasons to different people. If you travel with any sort of regularity, running through TSA in tall, laced-up Chuck Taylors will surely increase the chances you miss your flight. If you're headed to the beach, a pair of slip-on shoes are easier to clean the sand out of. If you work from home, but desire some structure, slip-on shoes are perfect for those few trips to and from the front porch.
When to Wear Slip-On Shoes
On business trips, casual getaways or relaxed days at home, an unlikely hero can save you time: the slip-on. From low-top sneakers to loafers and driving shoes, the footwear market has a wide range of easy-on, easy-off options for every style. So take it easy, and don't get caught wasting your precious time with — gasp — laces.
The Best Slip-On Shoes for Easy, Everyday Wear