10 Cool Cars From the 2000s Sure to Become Future Classics
With cars from the Nineties becoming increasingly cool, it's time to turn our attention to the Aughts and figure out which of yesterday's cool cars will wind up loved tomorrow.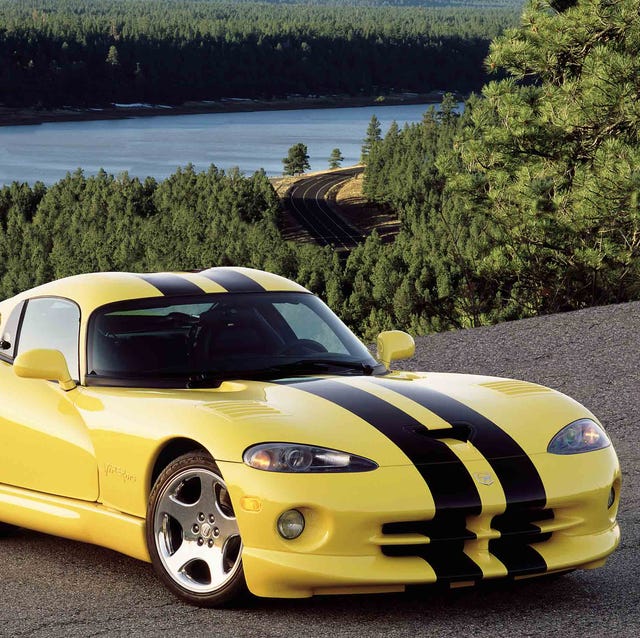 Automotive nostalgia for the Nineties is having a moment. (Call it the Radwood effect.) But all this enthusiasm for the 1990s had us wondering: Could the 2000s be next? Prices for cars from that era are still reasonable. And the defining features of many fun cars of the era — manual transmissions, naturally aspirated engines, not being crossovers — should age well moving forward.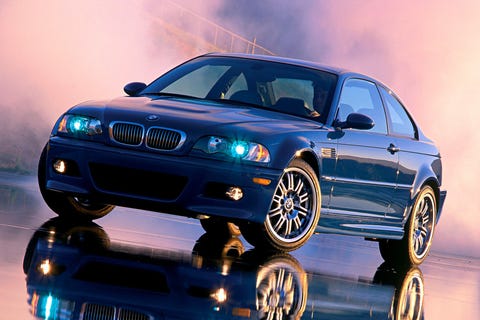 BMW M3 (2000-2006)
There are the uber-purists who believe BMW lost its way in the early 1990s. For everyone else, the early 2000s were the halcyon days for BMW, with that era's cars being a perfect fusion of modern engineering, classic BMW driving dynamics, and somewhat-conservative styling. The E46-generation M3 may be, simply, the best car BMW has ever built. It packed the S54 3.2-liter naturally aspirated inline-six engine, with 338 horsepower and an 8,000 rpm redline. Whether it would come with a six-speed manual was a question one need not bother asking.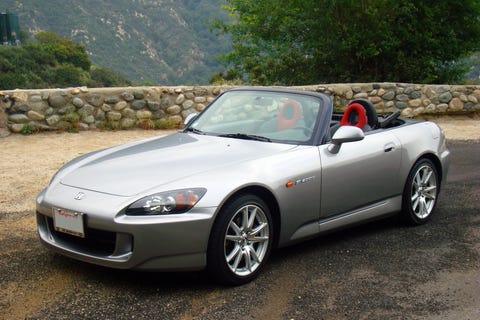 Wikipedia / Rich Niewiroski Jr.
Honda S2000 (1999-2009)
The Honda S2000 may be the ultimate purists' roadster. The original version had a naturally aspirated 2.0-liter VTEC putting out 247 hp — an impressive 123 hp per liter. It only came with a six-speed manual, 50/50 weight distribution, and rear-wheel drive. With a 9,000 rpm redline (in original form, at least; later ones dropped that down to a mere 8,200) and a power curve that topped out right near that limit, it was built to be driven hard. It's also not bad to look at, whether before or after the 2004 facelift.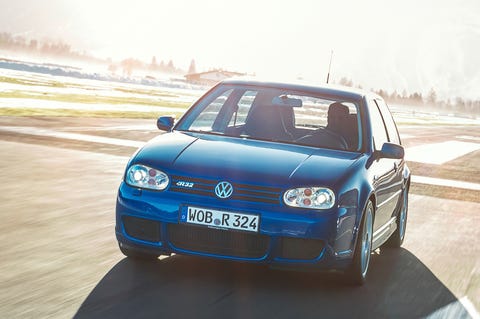 Volkswagen Golf R32 (2004)
The R32 is among the standouts from the Volkswagen Golf line. It was VW's halo Golf for the Mk4 generation, and only sold in the U.S. for the 2004 model year. The R32 had every option and a massive (for a hot hatch) 3.2-liter VR6 engine putting out 238 hp and 236 lb-ft of torque. It also came with two excellent transmission options, a six-speed manual or a six-speed dual-clutch transmission — the first DSG to appear in a production car.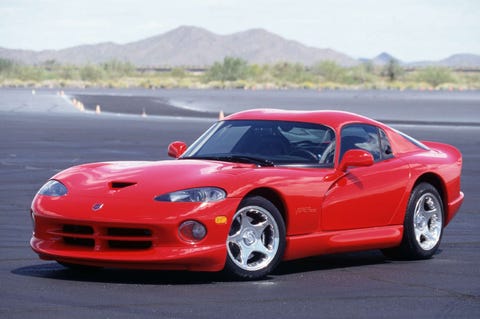 Dodge Viper (1996-2002)
Whether you're talking the 1992 original or the final versions of 2017, the Dodge Viper was the proud antithesis of the modern sports car. It had a stupidly large engine, a manual transmission, and no driving aids whatsoever. The second-generation SR II Viper had an 8.0-liter V10 putting out 450 hp and a six-speed manual. It kept the distinctive styling and stripped-down feel of the original, but in addition to a power upgrade, the later model added features like airbags, standard AC, and anti-lock brakes — things any sane driver would want.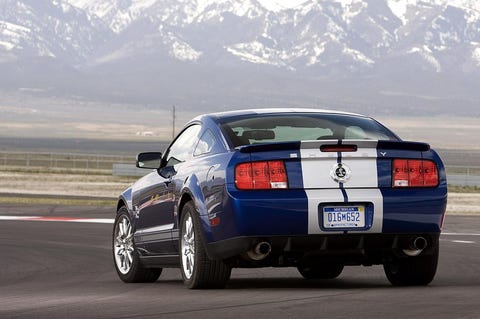 Ford Mustang (2005-2014)
With the S197 — better known as the fifth-generation Mustang — Ford decided the 'Stang should look like a Mustang again. The company emulated the boxier style of the first generation, and produced the best-looking Mustang since the original. It was not a mind-blowing performance upgrade over the fourth-gen, but it held true to Ford's initial vision for a car that looked awesome, made a lot of noise and came at a price nearly everyone could afford. Indeed, it may have been too affordable: Ford opted to axe an independent rear suspension that would have improved the ride significantly but made it much more expensive, saving that upgrade for the sixth-generation model on sale today.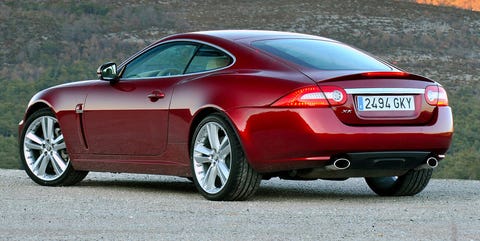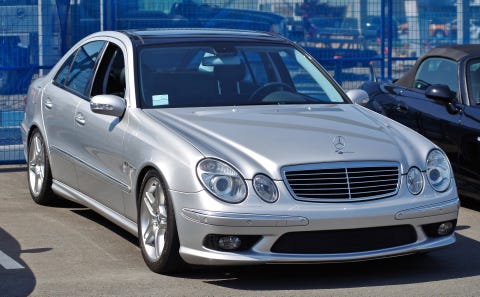 Mercedes-Benz E55 AMG (2003-2006)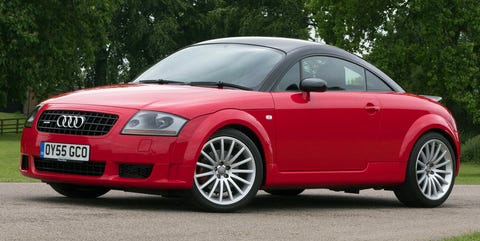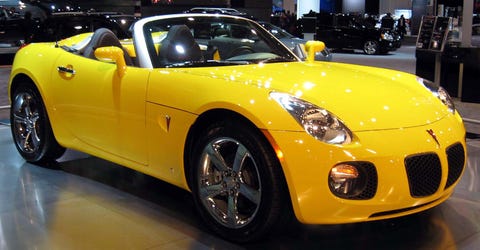 Pontiac Solstice GXP (2007-2009)
GM gave the Pontiac brand the boot during its post-bankruptcy restructuring — sadly, just as it was producing fun, intriguing cars. The Solstice was a classic two-seater, available as a coupe or a convertible. The GXP version had a 2.0-liter turbocharged inline-four putting out 260 hp and 260 lb-ft (though it could be tuned beyond that at the dealer) and an available five-speed manual. It weighed less than 3,000 pounds, and accelerated from 0-60 mph in 5.5 seconds. (The car also included some period-perfect GM cost-cutting measures, but we won't hold that against it.)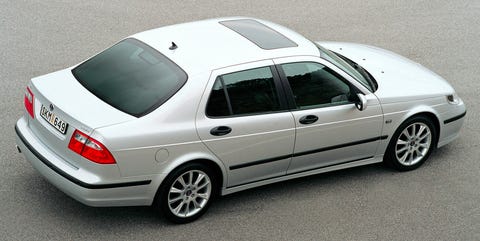 Saab 9-5 Aero (2000-2009)
Saabs were quirky, comfortable and Swedish — before the fallout of the GM bankruptcy made the brand all but defunct in the early 2010s. The 9-5 Aero was a performance version of the 9-5 executive sedan. It was a Saab that could haul ass — to a degree. The torque-heavy 2.3-liter turbo four's output figures of 250 hp and 258 lb-ft were reportedly significantly understated. It could also be fitted with a five-speed manual.
UP NEXT: 11 Future Classic Cars From The 2010s
The decade sometimes known as the Twenty-Teens may be in our immediate rearview, but it's never too early to reflect on the major car releases that defined that time and highlight a few we're sure will be greatly appreciated in the years to come.
This content is created and maintained by a third party, and imported onto this page to help users provide their email addresses. You may be able to find more information about this and similar content at piano.io