The Bentley Flying Spur V8 Is Made for Escaping the Daily Grind
Any car can help you go somewhere — but some make the journey better than others.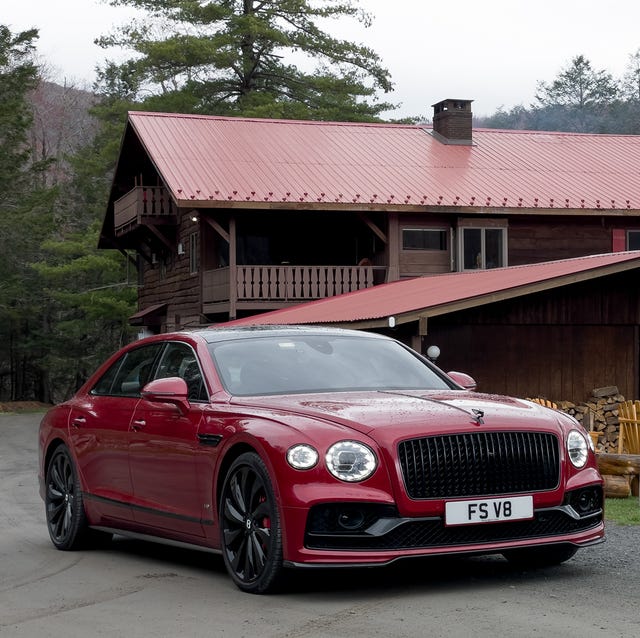 Any working car can get you there. That is, after all, the point of a motor vehicle: to provide transportation, which inherently involves the travel between two points: here, where your journey begins, and there, where you want to be. All too often, there is somewhere you need to go by obligation, and here is someplace you'd rather not depart. Sometimes, however, there is a place you desperately want to be, and here is a place you need a break — temporary or permanent — from. In those cases, your car isn't just your ride; it's your method of escape.
But it takes a certain type of car to make the act of escape itself part of the escape. Gran turismos, roadsters and off-roaders are, of course, the most obvious; whether it's bringing you places you couldn't drive otherwise, bringing you closer to the wind and air, or simply providing a capsule to make the drive as effortless, comfortable and relaxing as possible. Thing is, while two-door grand tourers have traditionally been the choice for the latter mission, many of today's sedans (and even some station wagons and SUVs) are just as ready to take up that role...with the added bonus of extra usability the rest of the time.
Case in point: the Bentley Flying Spur. Closely related to the Continental GT coupe and convertible, the Flying Spur uses the same powertrains — a choice of twin-turbo V8 or W12, tied to all four wheels through an eight-speed dual-clutch automatic — and indeed, could be mistaken for its relative from the head-on view. All that suggests that, like its GT-badged relation, the Flying Spur would be an excellent carriage for escaping, say, the home that one has been largely isolated in for the entire winter of COVID-19 — especially when that home happens to be a Manhattan apartment.
But as the old saw goes, the proof of the pudding is in the eating. So I climbed into the Flying Spur and set out for some of the best driving roads in the Catskills to the north to see if an escape from New York could be quite as nice as Kurt Russell once made it seem.