Meet the Mercedes-Benz EQS — Tomorrow's Mercedes, Today
The future has arrived, and from the looks of it, S-Class buyers won't have much to complain about.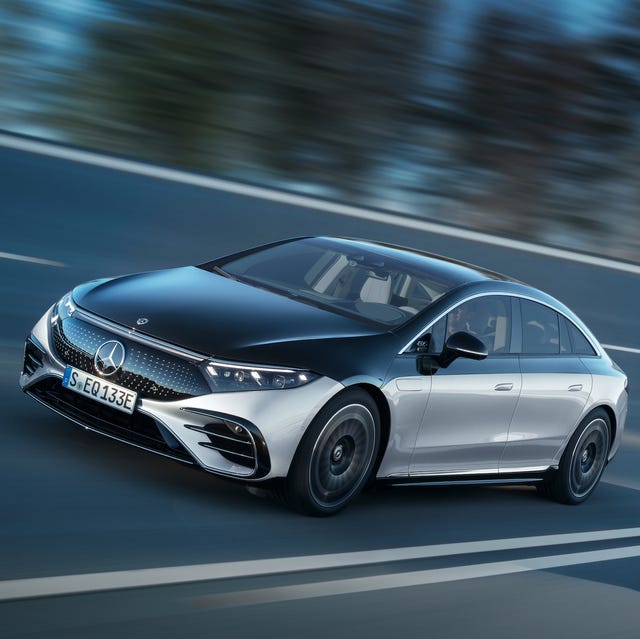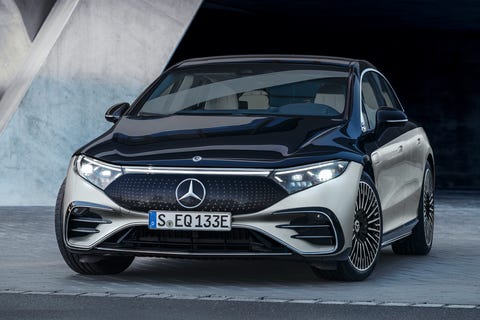 These days, most new EVs can deliver somewhere in the realm of 200-250 miles of real-world range on a charge (in spite of what the EPA might say). The EQS looks as though it'll be one of the first new cars to offer significantly more; based on its 770-km results on the international WLTP test, we expect it should deliver an EPA-certified range of close to 400 miles, and a real-world range in the same ballpark.
This Mercedes exists to slip through the air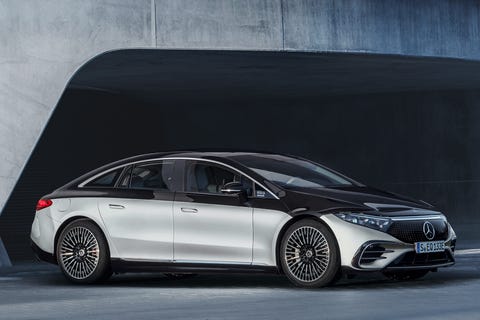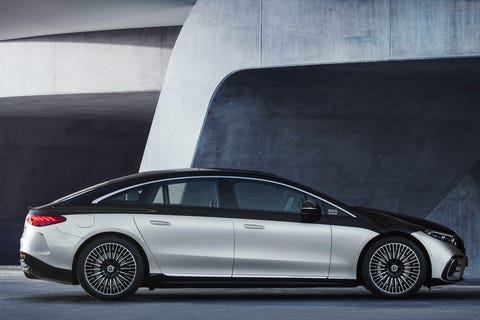 That persistent desire for low drag led to the EQS's teardrop shape, most clearly noticeable from the side view It's certainly unconventional, especially compared to an S-Class, but it gets the job done; the EQS clocks in with a drag coefficient of 0.2, making it the slipperiest production car you can buy — indeed, the slipperiest production car ever.
Road trip stops shouldn't drag on too long in this EV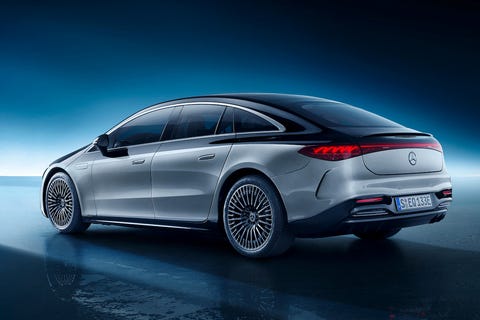 Even with its giant (by modern EV standards) 107.3-kWh battery, drivers should be able to sock extra power away fairly quickly on a fast charger; Mercedes says the EQS can take on DC power at up to 200 kW, adding around 185 miles of range in 15 minutes under optimal conditions.
Get used to the sight of those taillamps, because the EQS will be quick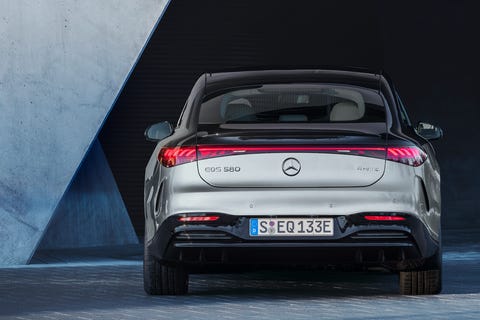 The EQS will offer two powertrains at launch. The EQS 480+ uses a single rear-mounted motor to produce 329 horsepower, while the EQS 580 4Matic packs all-wheel-drive thanks to an electric motor by each axle and a maximum power of 516 hp. Mercedes says it'll be capable of doing the 0-60-mph dash in 4.1 seconds, which is pretty damn impressive for a giant electric luxury sedan — but if that's still not enough for you, Mercedes says a 630-hp performance version is coming soon. EQ AMG, anyone?
Making the jump to Hyperscreen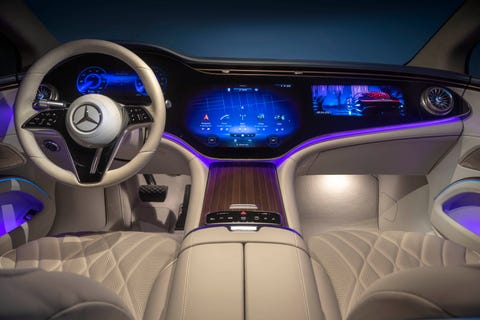 The centerpiece of the interior is, as we've previously discussed, the Hyperscreen — a panel of three crisp touchscreens (instrument panel, infotainment screen, passenger's display) that all seem to flow together. If you're worried about information overload (we certainly would be), don't fret — Mercedes says the new version of the MBUX infotainment system uses a "zero layer" design. In other words, you should have to dive into zero layers of menus to adjust whatever needed; the car learns what you like and when you might like it, and places those specific controls at your hand. (We're excited to see how well it works in person.)
Shouldn't be hard to get comfortable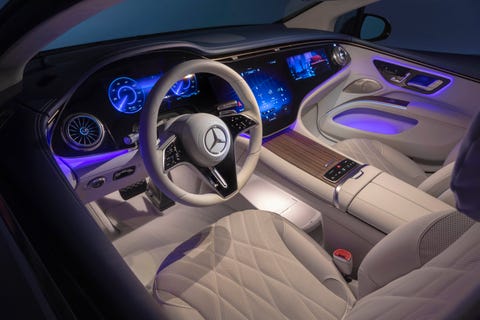 Unless you choose the AMG Line design package (in which case you wind up with slim sport seats that Mercedes says "are designed in such a way that they give the impression of draped-on leather blankets"), you'll get the "comfort seats" — and if Mercedes is saying that, you can bet they're probably pretty damn comfortable. Expect, of course, a cornucopia of adjustments, including heating, ventilation and massage — the latter two of which is incorporated into a "power nap" function designed to help catch some quick shut-eye during recharging.
Don't worry if someone else calls shotgun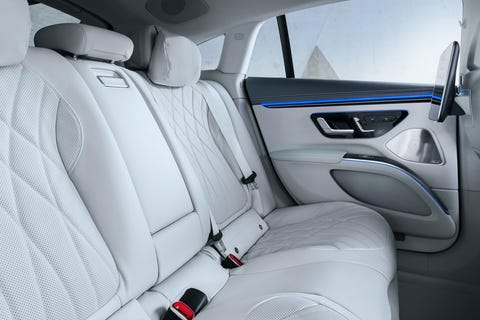 The EQS is designed to sit alongside the S-Class as the pinnacle of Mercedes sedans, so of course, the back seat accommodations should be exceedingly comfortable. Oh, and if you don't like where you're headed, you can even change the nav system's directions from the rear, which should be lots of fun for tech-savvy kids.
Just don't worry too much about to what to call it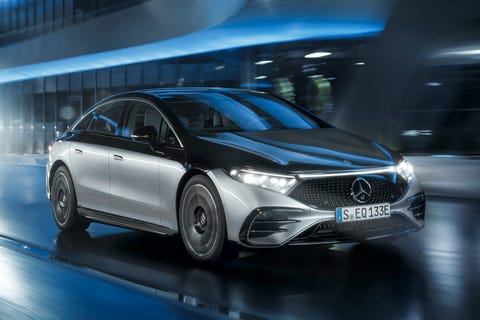 Mercedes-Benz created the Mercedes-EQ sub-brand to stand alongside the "regular" Benzes and the high-performance Mercedes-AMG models — but that, of course, would mean this car should be called the Mercedes-EQ EQS, which is a touch redundant. Instead of debating semantics over its formal name, we say, hey, just call it "the Mercedes EQS."
The 16 Best Cars to Buy in 2021
The results may surprise you.