The All-New Hyundai Santa Cruz: 5 Things You Need to Know
It's here, and it looks awesome. Just don't call it a truck, or someone at Hyundai will get annoyed with you.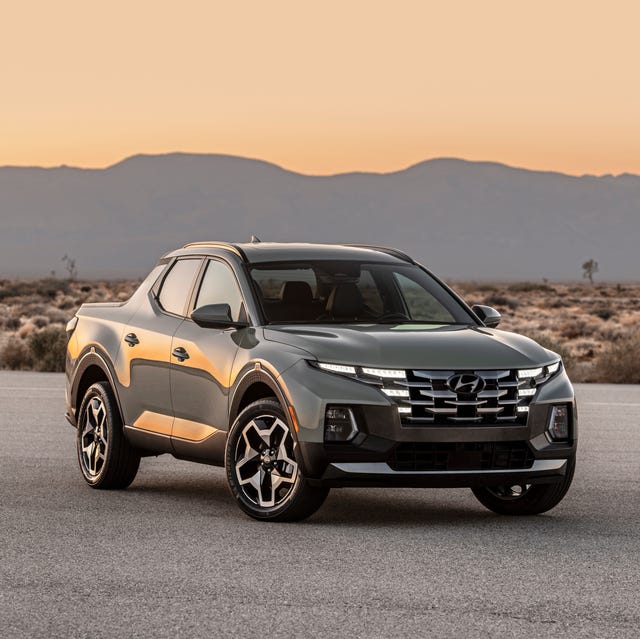 We've had the rumors and reports, and we've seen the teasers and leaked photos. Now, Hyundai has — finally — released its cool new (don't call it a) compact pickup truck, the 2022 Santa Cruz. And you'll be able to pick one up real soon.
Here's what you need to know about the new rig.
Hyundai says the Santa Cruz is not a truck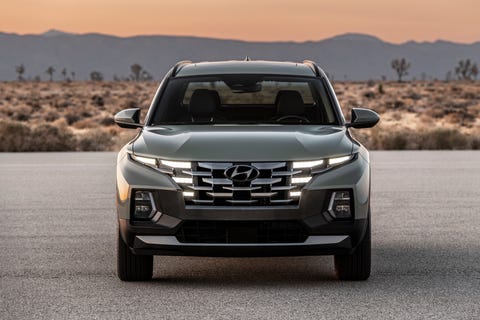 The Santa Cruz is definitely a compact vehicle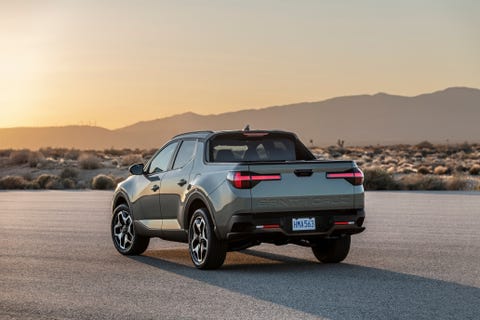 There was some confusion on how big the Santa Cruz was going to be. As it turns out, it comes in significantly smaller than a mid-size truck. It's 14.3 inches shorter than the Honda Ridgeline, and 3.5 inches narrower. The bed comes in around four feet long, instead of the five-ish feet most midsize trucks have.
The Santa Cruz offers two engines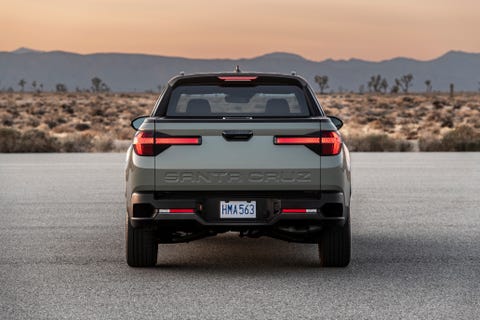 Hyundai will give Santa Cruz buyers two engine options. The base powertrain is a 2.5-liter four-cylinder putting out 190+ horsepower and 180+ lb-ft of torque, combined with an eight-speed automatic transmission. The upgrade engine should be more fun; it's a turbocharged 2.5-liter inline-four with 275+ horsepower and 310 lb-ft of torque. That unit gets an eight-speed dual-clutch automatic with paddle shifters. AWD is standard on the more powerful model, but optional on the base version, where FWD is the entry-level choice.
The Santa Cruz packs good towing capability (for its size)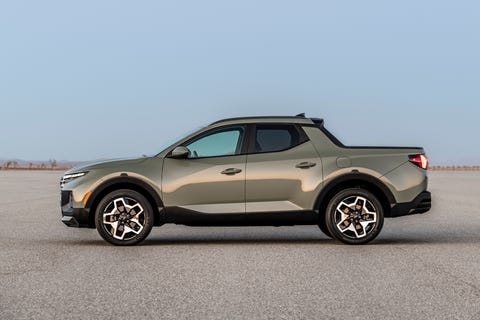 The Santa Cruz can tow up to 3,500 lbs with the base engine and up to 5,000 pounds. That's on par with the Ridgeline and better than a Subaru Outback. However, it won't match up with the body-on-frame midsize trucks equipped with towing packages.
When can you buy a Hyundai Santa Cruz?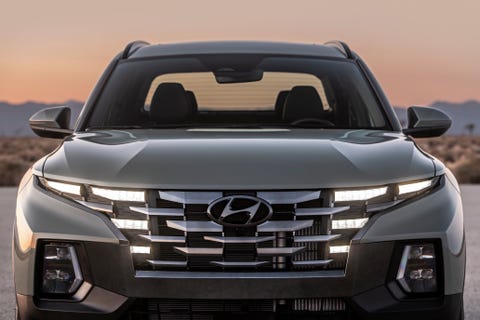 Hyundai says the Santa Cruz will begin production in June and be available at dealers later in the summer. A reservation system will go online in late April. Santa Cruz pricing will be announced closer to the production launch.
These Are the 16 Best Cars to Buy in 2021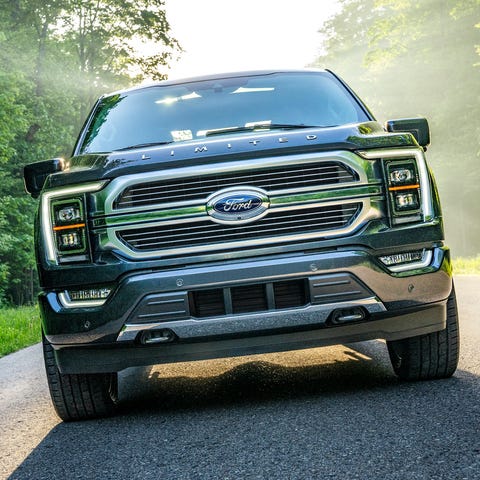 Kelley Blue Book has released their best cars to buy awards for 2021. The results may surprise you.
The Most Important Pieces of Gear You Need for Car Camping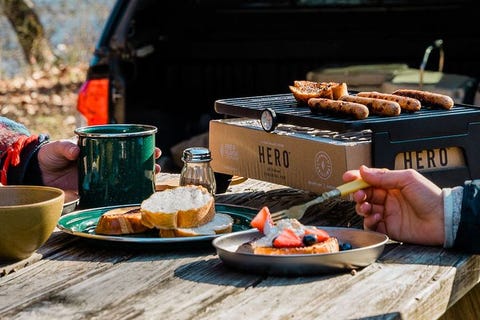 Car camping makes getting away easy as pie. These items will make it even tastier.