The 2021 Honda Ridgeline Is Probably the Truck You Actually Need
You probably want a Ram TRX, or a Super Duty, or a Tacoma TRD Pro. You actually need this.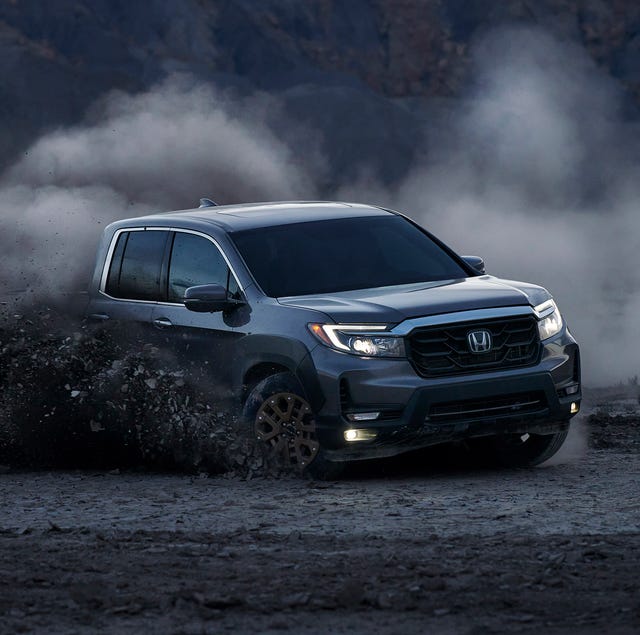 Is the Honda Ridgeline new?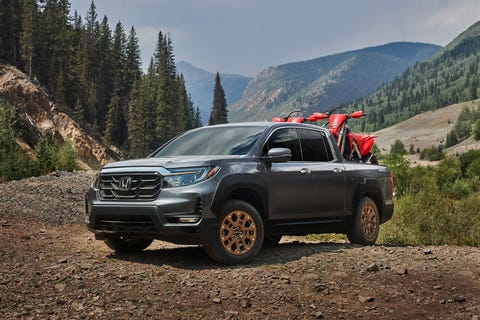 No. The second-generation Ridgeline — which is dramatically less weird-looking than the first — debuted back in 2017. But Honda has made significant changes for the 2021 model year. The Ridgeline upgraded to a nine-speed automatic transmission; it now has a much-needed physical volume knob. Honda gave it a boxier front end in 2021 to make it appear more credibly truck-like and less like someone cut a pickup bed out of a Pilot.
Why is the Honda Ridgeline special?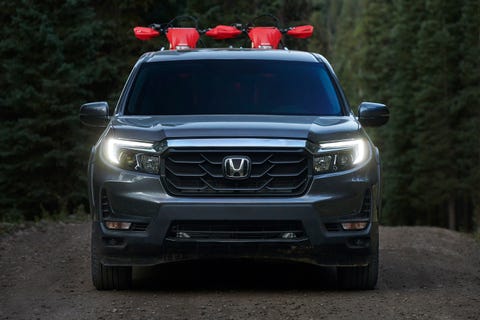 Rationally, the Ridgeline is a tough package to beat. It delivers better ride quality and handling than a body-on-frame truck. It's spacious and comfortable, unlike many midsize trucks, and also provides competitive max payload (1,583 pounds) and tow (5,000 pounds) ratings. It also has nifty, useful features like an in-bed trunk.
Sure, the Ridgeline isn't as cool and rugged as the Jeep Gladiator or Tacoma. But it does a better job meeting most buyers' everyday needs than either of them.
How does the Honda Ridgeline drive?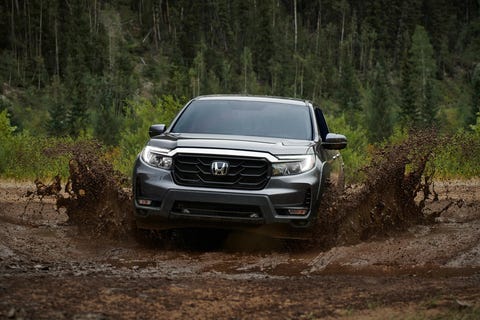 Surprisingly well, for a truck. You would expect the Ridgeline to be lighter than body-on-frame rigs, but it checks in at about 4,500 pounds — around the same, if not heavier, than its midsize competitors. The crossover bones and components give it compliant, well-controlled, Honda-like handling. It's reasonably quick, and now comes standard with Honda's torque-vectoring all-wheel drive. If you want a truck that will be smooth around town and corner relatively flatly while still offering sufficient capability and decent fuel efficiency, buy a Ridgeline.
Where the Ridgeline falls short is off-roading. It does fine in the dirt most people will get into, but it can't go rock crawling. Honda is perhaps right that most truck buyers won't do that — but looking like your rig can do that is an inherent part of the midsize truck segment appeal.
What is the Honda Ridgeline interior like?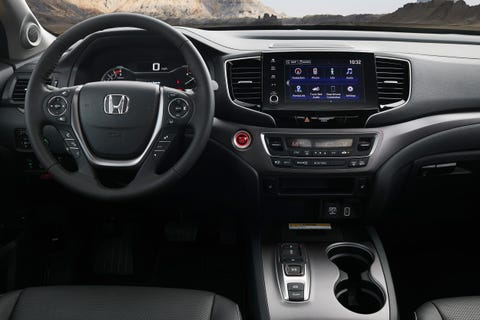 Midsize trucks tend to have tiny cabins, but the Ridgeline has a fair amount of space. I fit both of my kids in car seats in the second row easily, and the footwells offered ample space for their stuff when it rained.
I drove the base-level Sport trim, which I found a bit too austere. (Not having any sort of soft-touch material on the steering wheel was a notable low point.) Leveling up to at least the second-tier RTL trim to get power-adjustable and heated front seats, a leather-trimmed interior and a leather-wrapped steering wheel feels like the right play.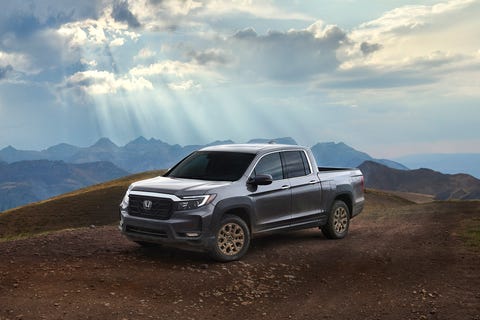 My test vehicle came with the new HPD package, which stands for "Honda Performance Development." It's Honda's answer to Toyota's TRD trims, but unlike the TRD Off-Road or TRD Pro trucks, HPD is just an appearance package — and an aggressive one at that.
You get big chunky plastic fender flares, a unique grille, 18-inch bronze wheels, HPD tailgate badging and graphics along both bed walls. The HPD package helps the Ridgeline look the part, and I will cop to liking the bronze wheels. But it's also pricey at $2,800, a princely sum that one could put toward leveling up a trim.
What are some Honda Ridgeline alternatives?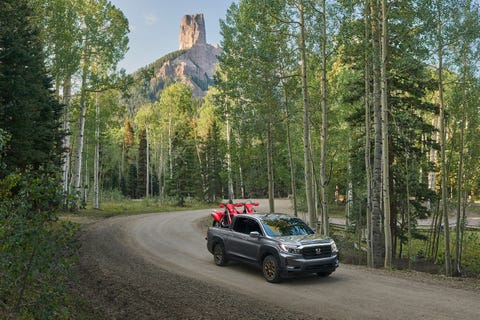 We have more unibody pickups like the Maverick and Santa Cruz now, but those vehicles slot below the Honda Ridgeline in size and price. Though it doesn't share the same body-on-frame truck architecture, Honda positioned the Ridgeline as an alternative to midsize trucks like the Toyota Tacoma, Ford Ranger, Jeep Gladiator, Chevy Colorado and Nissan Frontier.
How much does the Honda Ridgeline cost?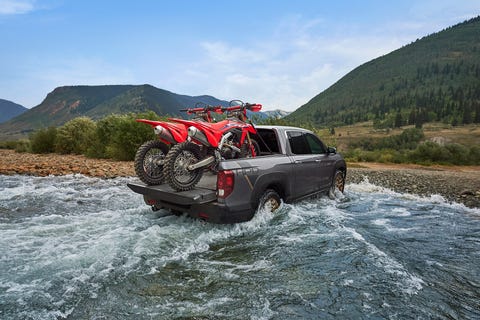 The Ridgeline starts at $36,490. My test truck added the $2,800 HPD package and $395 Glacier White paint to bring the total to $40,860. That base price is much higher than, say, a Toyota Tacoma, which starts at $26,500 — but that Taco will have rear-wheel-drive, a short cab and an inline-four, while the Ridgeline comes with AWD and a V6 in every trim. So outfitting a similarly equipped competitor midsize truck would wind up costing about the same.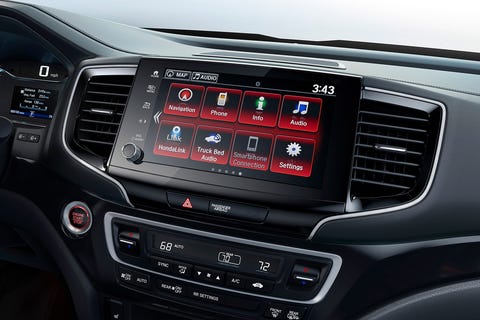 Powertrain: 3.5-liter VTEC V6; 9-speed automatic; all-wheel drive
Horsepower: 280
Torque: 262 lb-ft
EPA Fuel Economy: 18 mpg city, 24 mpg highway
Seats: 5
The 2024 Toyota Tacoma: Here's Everything You Need to Know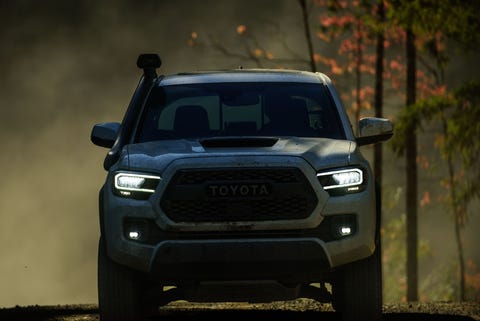 What we know so far about the most-eagerly-awaited midsize truck.