The 2022 Volkswagen Golf GTI is Equal Parts Brilliant and Annoying
And being so good in some ways makes you more annoyed about the annoying parts.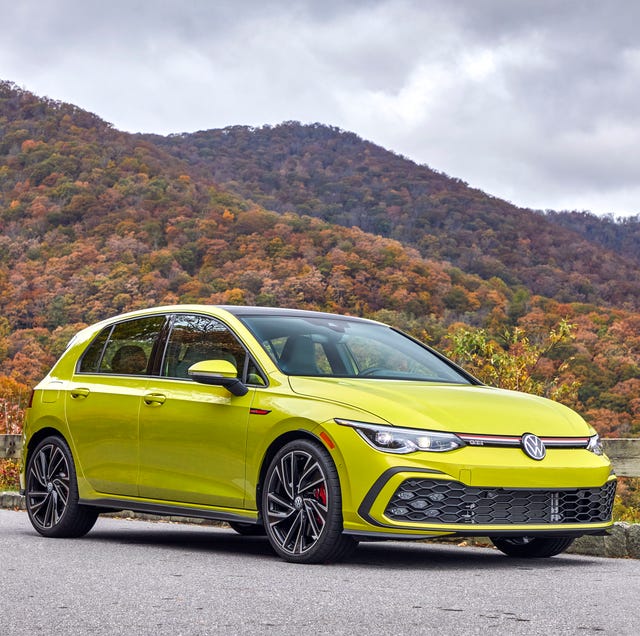 VW launched its iconic Golf hatchback in 1974. Not long after came a sportier version, the Golf GTI. Nearly 50 years later, it has a well-earned reputation as one of the preeminent affordable driver's cars. And unlike the base Golf, the GTI is surviving for an eighth generation in America.
I drove the all-new 2022 model for the first time on track last summer. Now, however, VW just loaned me one to drive for a week on my home turf this winter.
I worried about the Mk8 generation GTI before it was announced. The outgoing Mk7.5 edition was just about perfect. Improvements were bound to be marginal, what with VW diverting resources to EV development. And it would be perilously easy for a heavy hand to upset the balance.
That's pretty much what happened.
The revamped 2022 Volkswagen GTI remains a phenomenal and gratifying car to drive. At the margins, the Mk8 exceeds its predecessor. But a GTI is also a car you live with every day, and that's where this new one falls short. The interior design underwhelms, and the infotainment setup is so annoying that what should be an absolute no-brainer purchase becomes anything but.
The GTI is still god-tier on the road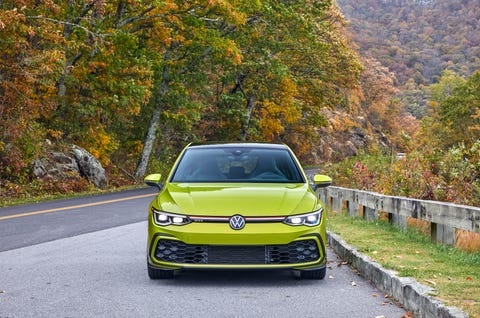 Broadly, VW didn't change much for the Mk8 GTI. It has the same turbocharged 2.0-liter engine, tuned for a bit more power. It has the same chassis, just a little stiffer. VW reworked the suspension a bit for better performance. Software updates include a new Vehicle Dynamics Manager, which Volkswagen likened to a quarterback managing the electronic stability control, electronic differential locks and adaptive damping simultaneously.
Driving it every day, it's the same GTI as always, but a little bit better. The car is still quick, lively and responsive. Steering remains precise. Driving the GTI is smooth and easy to drive from the get-go. Reactions to your inputs can be downright uncanny.
The GTI also shape-shifts remarkably well back into a practical (and in no way back-jolting) everyday car when you're finished with your fun. There isn't another driver's car that refined under $50,000 — and some well above that may struggle to match it.
Do the sensible thing and get the manual GTI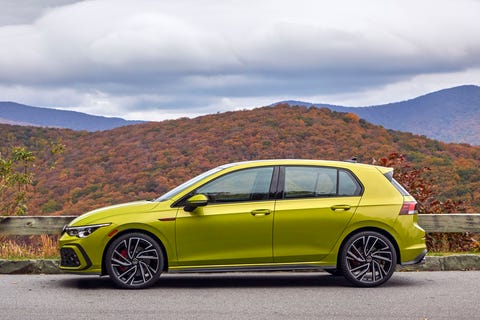 You'll note I didn't mention how spot-on and well-weighted Volkswagen's six-speed manual transmission and clutch are. I didn't do that because VW gave me the automatic version with their seven-speed dual-clutch gearbox. Shifts are quick, but not having the stick dampens the fun a bit.
With the manual transmission, the GTI will send you annoying reminders to upshift for better fuel economy. With the DSG, it just does that without your input. Normal mode will keep you pinned under 2,000 rpm unless you really go for it, and sport mode isn't much better.
You can shift yourself. But VW doesn't make that gratifying in any way. You don't get paddles; you get the same tiny buttons that were in 2010s-era base-model Golfs. You can't clunk the e-shifter into manual mode; you have to engage (and keep engaging) the buttons to stay in manual. And having both hands on the wheel where you need to shift increases the probability of you grazing the steering wheel heater button, located about half a millimeter from your right palm.
The GTI's interior feels cheap, and the infotainment system is annoying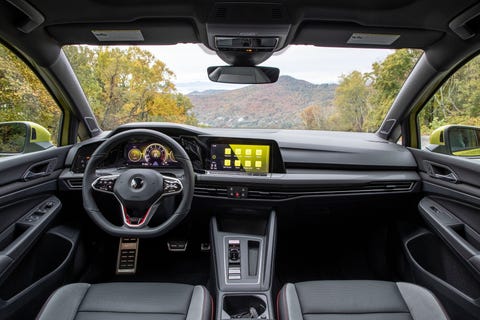 VW moved the GTI upmarket in price point. But the interior has gone from "Audi on a budget" to just "budget." And it's hard to forgive feeling like you're flying in coach with the $40,000-plus Autobahn trim. The front seats and steering wheel feel lovely, but the rest of the cabin is varying shades of cheap plastic. My base model 2016 Sportwagen S interior at least made an effort to look premium.
The biggest visual change is the new digital cockpit. It looks modern, but the infotainment system — stuck on a screen too small to have a menu bar with the most-used controls — makes just about every mundane task more of an odyssey than it needs to be moving through menus. Things that should take one touch require multiple. VW said you get used to it with time; after a week in the car, I only found more annoyances.
You literally feel VW cost-cutting, as the new GTI removes almost every physical button and knob, replacing them with haptic buttons and sliders, even for essentials like the stereo volume. Using these requires patience and precision to avoid grazing a button and wreaking inadvertent havoc with the climate controls.
The upshot of a system that requires you to perform multiple steps with precision is it distracts you from the road — the absolute last thing you'd want an infotainment system to do.
And the VW GTI has also gotten pricey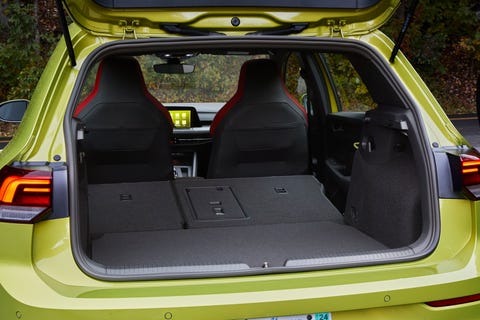 The base model Volkswagen GTI starts at $29,545, which moves it — like the new Subaru WRX — above $30,000 with destination. I drove the premium Autobahn trim with the DSG, which starts at $40,185. At that point, it's that not far of a leap to the VW Golf R. And if you're insistent on not getting the manual, why not shop for an Audi and get a well-appointed A3 for under $40,000 — or level up to an S3 for less than $50,000?
2022 Volkswagen Golf GTI Autobahn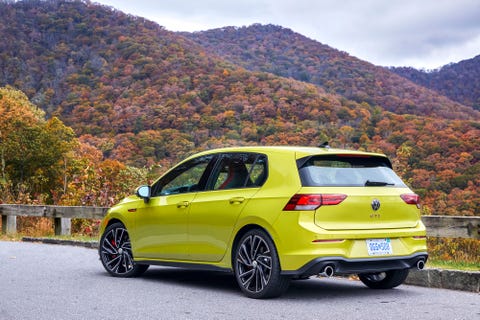 Starting Price: $40,185
Horsepower: 241
Torque: 273 lb-ft
0-60 mph: 6.1 seconds
EPA Fuel Economy: 25 mpg city, 34 mpg highway

The 2024 Volkswagen ID. Buzz: Everything You Need to Know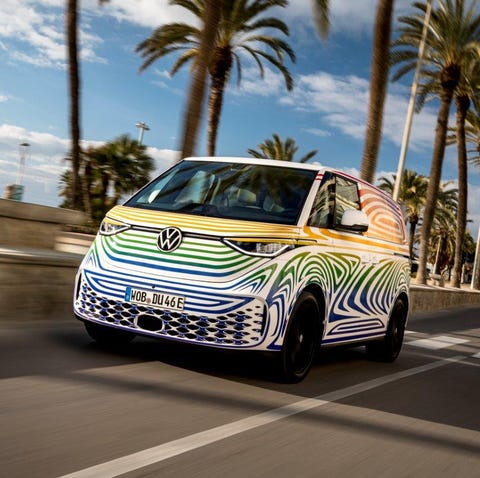 Volkswagen's electric tribute to the Microbus will arrive on March 9th.