The 10 Most Influential Cars of the 2010s
From ludicrously accelerating electric cars to exquisite but temperamental Italian sedans.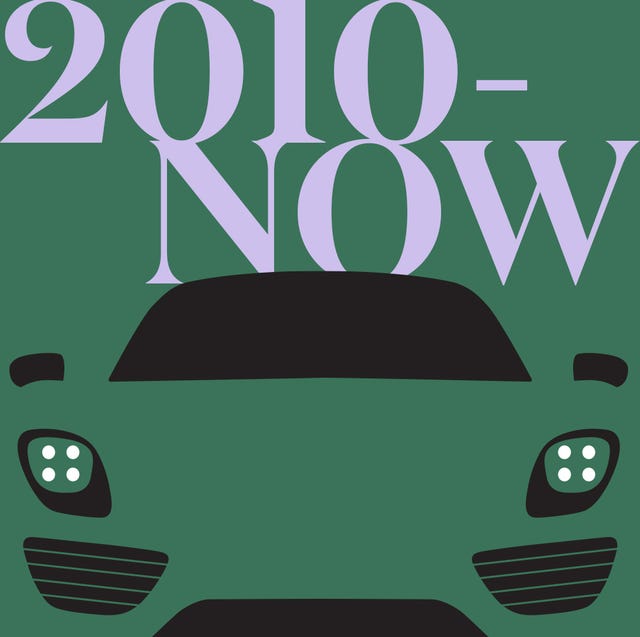 Making a list of the best cars of all time can be difficult. Designating any such list is a subjective process. So is interpreting the word "best" itself. Is the best car the best-performing track car? Is it the most engaging driver's car? The best car could also be the car that best read the market and foreshadowed where things were heading.
With this best cars list, we're looking for the most influential cars, the cars that mattered. These cars broadened ideas about what a car can mean and shaped what became the modern car market. Supercars and sports coupes deserve their recognition. But so do SUVs and trucks, which are now the default vehicles most people buy.
We restricted this list to cars that entered the market from 1970 onward for ease and modern relevance. Tracing technological developments back more than 50 years can get a bit tenuous, as undoubtedly influential as inventions the Model T's mass production process or the Volvo's three-point safety belt were to the modern automobile's development.
From ludicrously accelerating electric cars to exquisite but temperamental Italian sedans, here are the ten best cars to emerge since 2010.
NOTE: We want to hear from you. Feel like we missed anything significant? Leave us a note in the Comments section below!
The Best: Tesla Model S (2012)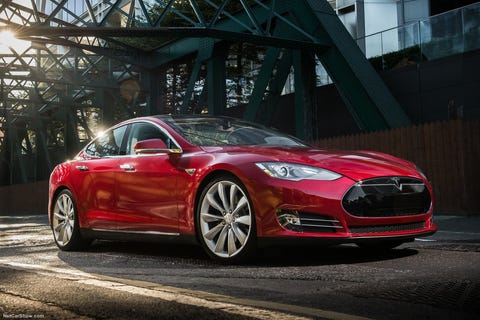 Tesla's Roadster got everyone's attention. But it was the Model S that recast our perceptions of the electric car. Before the Model S, "electric car" equaled the dreary Nissan Leaf. But with sexy looks, ludicrous acceleration and enough range to function in everyday life, zero emissions became exciting and vibrant. Nearly ten years later, the Model S is still the EV gold standard — even if it can't drive itself yet.
Original MSRP: $57,400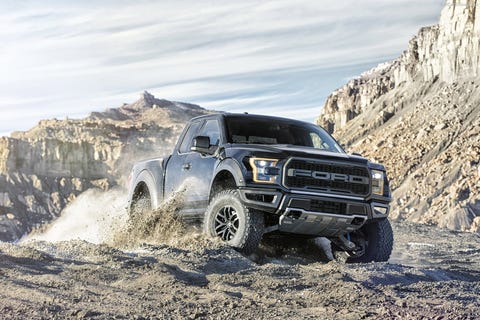 Street trucks never really caught on, but Ford took a different route. Super-powerful sports car? Incredibly capable Baja-ready off-roader? Badass-looking pickup? Refined on-road daily driver? Burly tow vehicle? With the F-150 Raptor, Ford delivered everything as part of the aspirational truck America did not know it needed.
Original MSRP: $38,995
Cadillac CTS-V Wagon (2011)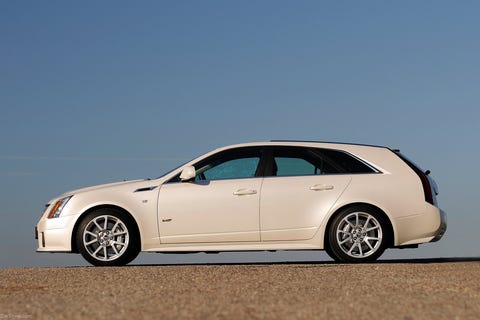 Cadillac has tried on many hats this century. The most fondly remembered of them will be the screeching performance one from the early 2010s. For four beautiful years, Cadillac sold its 556 horsepower V8, sports car-competitive flagship CTS-V as a station wagon...with a manual transmission.
Original MSRP: $64,340
Volkswagen Golf GTI Mk7 (2012)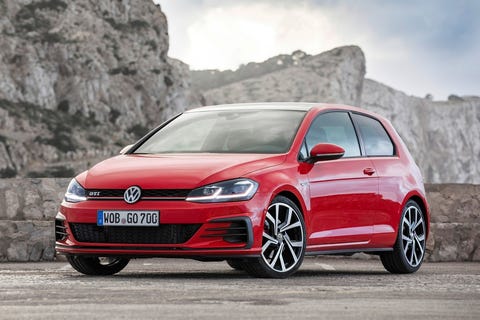 The Golf GTI hatchback is legendary, and the Mk7 was the best version. It was perhaps the finest-handling daily driver on the market, at any price point. The Mk 7.5 version still held that unofficial title nine years later, and unlike the new Mk8 model, it started at less than $30,000.
Original MSRP: $24,595
Porsche 918 Spyder (2013)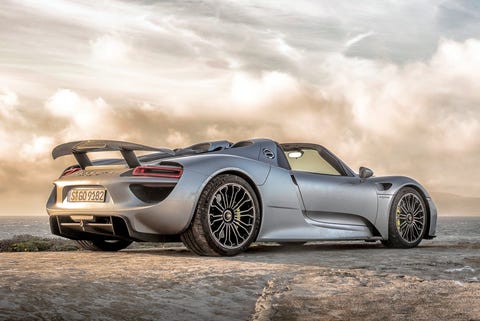 The fastest hypercar in the world? It was the Porsche 918 Spyder, a plug-in hybrid. Porsche took a naturally aspirated V8 with more than 600 horsepower, added dual electric motors and produced a road-legal production car that could accelerate from 0-60 mph in 2.2 seconds. It took eight years for another manufacturer to beat that.
Original MSRP: $845,000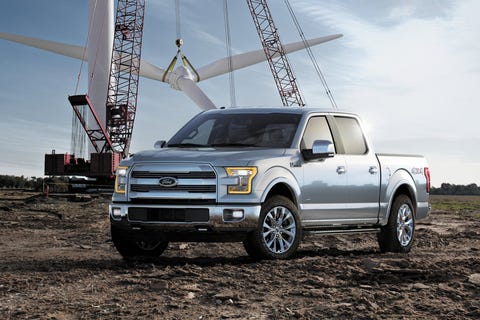 Ford did some daring, unthinkable things with the new 13th generation F-150 in 2015, switching to lighter weight aluminum-heavy construction and a lineup of mostly V6 powertrains. And it worked. These moves proved remarkably prescient and laid the groundwork to push the envelope further with hybrid and electric versions.
Original MSRP: $26,615
Alfa Romeo Giulia Quadrifoglio (2016)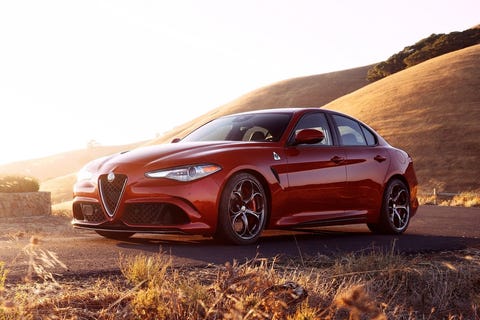 Ferrari does not build four-door sedans, but the Alfa Romeo Giulia Quadrifoglio with its 505 horsepower Ferrari-derived V6 is as close to that prospect as we will ever get. With great looks, sublime handling and a raucous soundtrack, the Giulia Quadrifoglio is pretty much perfect. Alas, it also has had the trademark Alfa Romeo reliability record that will absolutely break owners' hearts.
Original MSRP: $72,000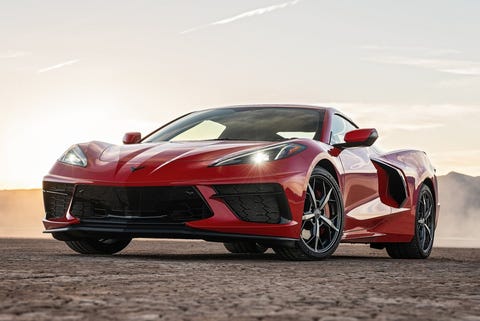 Chevy could have kept the Corvette rooted in the past. Instead, they pointed a bold new way forward with the new rear mid-engined, automatic transmission-only C8 generation that offers genuine supercar performance on a budget — and one supremely odd interior. Electrification that would once have felt unthinkable for the Corvette will now feel like a natural progression.
Original MSRP: $59,995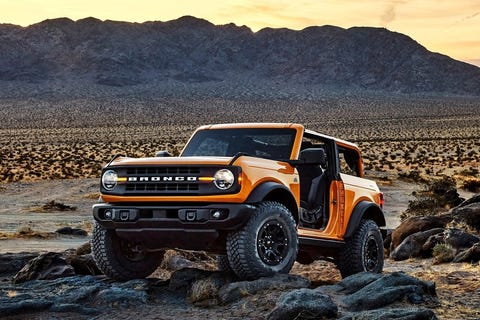 Ford set itself a high bar with the new Bronco. The new SUV directly challenged the Jeep Wrangler, a popular American icon at the top of its performance game with a rich brand heritage dating back to World War II. It put on a full court press of branding, building up enormous hype. And the Bronco lived up to it. It's a viable competitor for the Wrangler on and off-road — and it may be the more compelling option.
Original MSRP: $28,500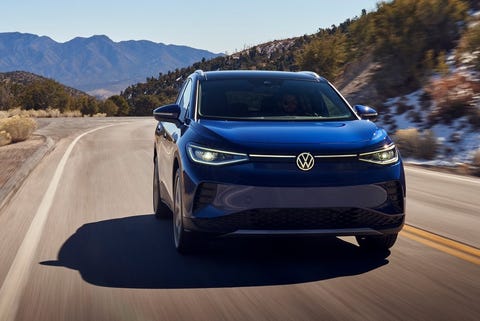 We've been waiting for the transformational electric vehicle: the affordable crossover everyone wants to buy that happens to be electric and will kick off the mass electric conversion. Fresh off a World Car of the Year award, the VW ID.4 — with a robust 64 cubic feet of cargo space and a price tag starting under $40,000 — may do just that.
Original MSRP: $39,995