The 2022 Subaru WRX Is Better in Real Life Than on Paper
Here in the real world, few cars combine price, performance and practicality like the WRX.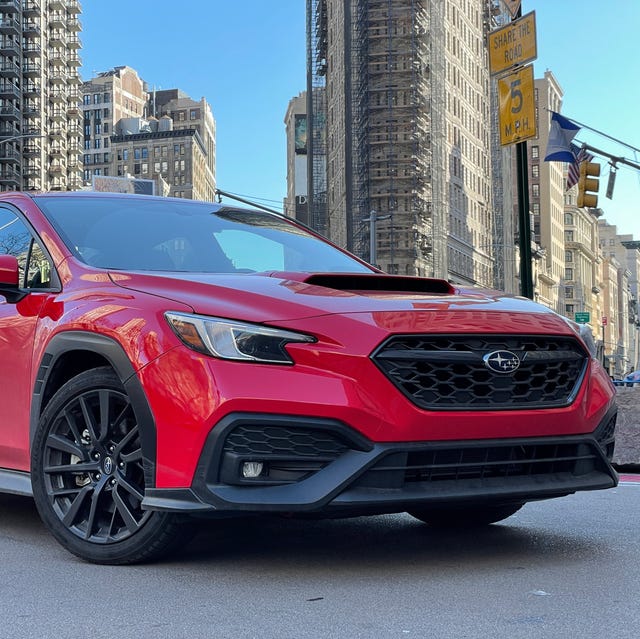 Subaru has come a long way since the days of Paul Hogan and pioneering LGBTQ-friendly ads. Back in the '80s and '90s, it was a scrappy upstart of a Japanese car company in the U.S. market, attempting to separate itself from the pack with fun features like four-wheel-drive and extra ground clearance. Obviously, that bet paid off. The brand saw sales rise for more than 70 consecutive quarters, as buyers responded warmly to the idea of many different flavors of vehicles that drove like cars but could play-act at being SUVs.
But it's also hard not to feel like a bit of the brand's delightful quirkiness was lost along the way — especially when it comes to sporty vehicles. Not so long ago, Subaru was building hotted-up versions of the Legacy and Forester, or offering not one but two high-powered Outbacks at the same time. Today, however, Subarus are better-known for their pet-friendliness than their performance.
There's one exception, however: the car affectionately known by some as the Rex. The Subaru WRX has been a staple of the affordable performance car market here ever since Subaru finally decided to bring it over for the 2002 model year. And while its more powerful STI sibling may not be returning anytime soon, the WRX is back for one more go in the saddle as an affordable, relatively simple, gas-powered performance car that you can also use as a daily driver. At least, that's the idea.