The 2023 Lexus RX Revealed: Here's What You Need to Know
Lexus's most important car is all-new from soup to nuts — and ready to meet the future.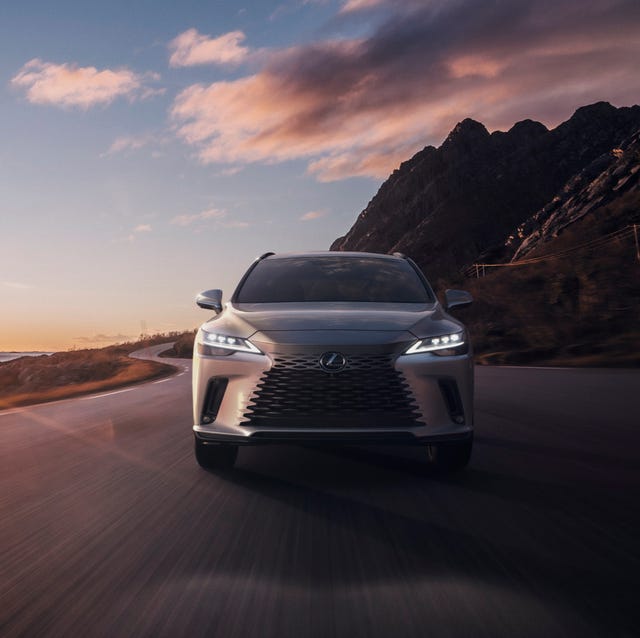 The Lexus RX moves to the Toyota TNGA-K platform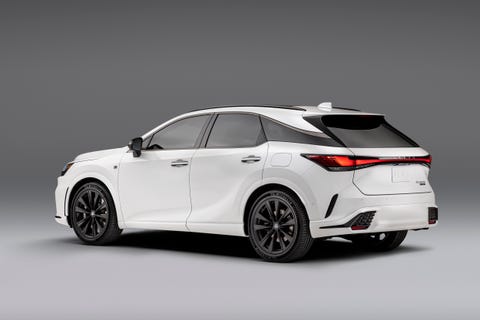 Lexus moved the RX over to the Toyota New Global Architecture platform, specifically the TNGA-K that underpins the Lexus ES and Lexus NX (and the RAV4 and Highlander).
This switch yields several improvements. The RX drops 198 pounds from the previous generation and has a lower center of gravity, better weight distribution and improved rigidity for better handling. It should also deliver a more composed, comfortable ride. Plus, a longer wheelbase should translate to more legroom.
The Lexus RX has a fancy new spindle grille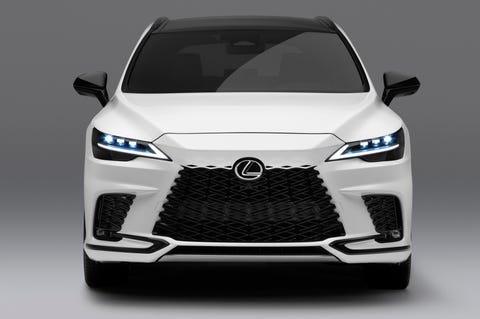 The spindle grille has been a somewhat controversial Lexus hallmark for nearly a decade. The RX features an evolution of it that Lexus refers to as a "cohesive spindle body design," with the grille seamlessly linking into the car's body.
The Lexus RX scores a new engine lineup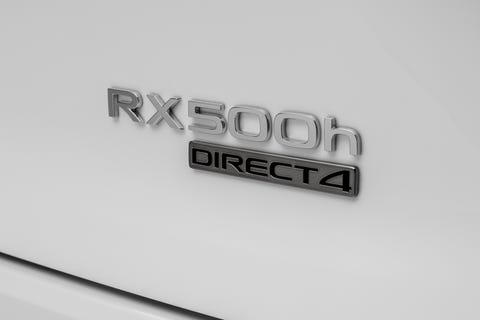 The 2023 Lexus RX offers four engines. Lexus gave us the details on three of them. The base model RX 350 features the 2.4-liter inline-four from the NX with 275 hp and 317 lb-ft of torque. That engine mates with an eight-speed automatic. The RX350h is a 2.5-liter inline-four hybrid that puts out 246 hp and 233 lb-ft of torque with a CVT. It's down on power, but averages about 33 mpg combined, nine mpg better than the base model.
F Sport means something beyond appearance with the new RX. Lexus will offer a range-topping RX 500h F Sport Performance model. This model uses a turbocharged 2.4-liter hybrid pushing out 367 hp and 406 lb-ft of torque with a six-speed automatic (keep an eye on that engine for potential future applications). It receives Lexus's new Direct4 AWD system, and it accelerates from 0-60 mph in 5.9 seconds — around a second and a half faster than the standard RX.
That fourth engine? An RX 450+ plug-in hybrid, which Lexus says it will reveal the details of on a later date.
Tech upgrades? The Lexus RX has them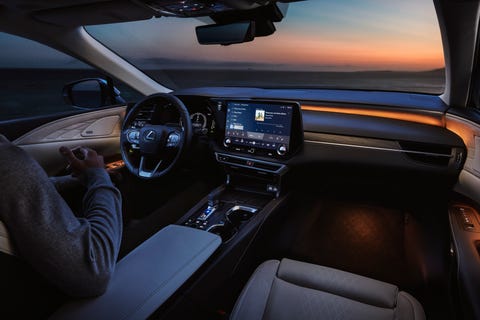 When will the new Lexus RX arrive?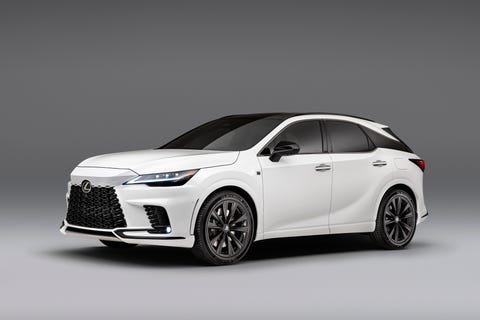 The new Lexus RX is a 2023 model-year vehicle. The brand says the SUV will go on sale before the end of 2022. No word yet from Lexus on pricing.
The 2024 Toyota Tacoma: Here's Everything You Need to Know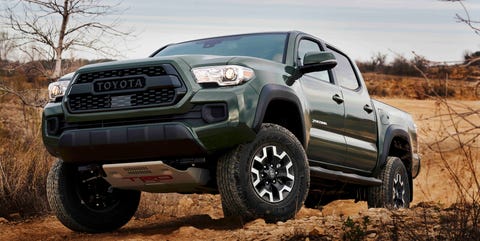 What we know so far about the most-eagerly-awaited midsize truck.