2022 Volvo XC60 Recharge Review: More Range, More Power, Less Weirdness
Volvo delivered the precise update the XC60 Recharge needed.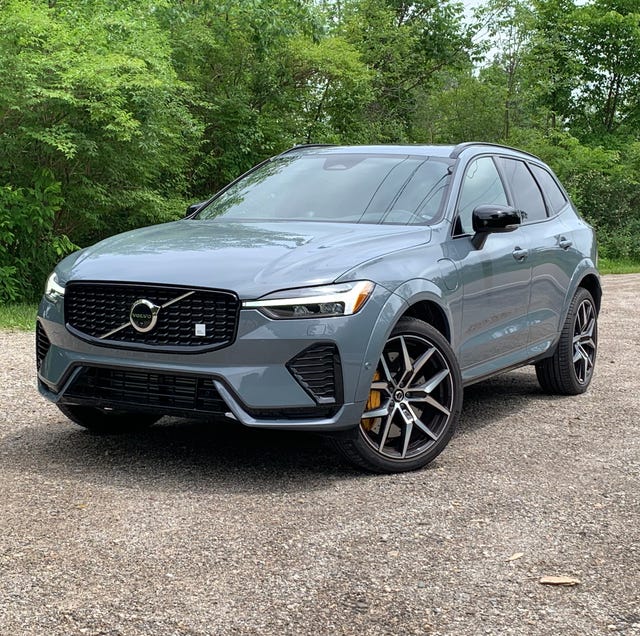 Electric cars have become much more capable and competitive in recent years. But not everybody is ready to untether themselves from gas entirely. Volvo's T8 plug-in hybrids — available in sedan, SUV, and wagon form — have offered a compelling, best-of-both-worlds alternative for years now, letting you knock out your errands with an EV while maintaining combustion flexibility for long trips.
And Volvo's PHEV models just received a game-changing upgrade for the late 2022 model year — and beyond.
Volvo kept the 2.0-liter inline-four engine from the T8 powertrain (thought it's now just turbocharged, instead of turbocharged and supercharged), but overhauled the electric components. The Swedish firm added more battery capacity (11.6 kWh to 18.8 kWh), nearly doubling the EV range. Volvo also made that electric range more usable in daily driving, bumping the power of the electric motor on the rear wheels to 143 horsepower instead of 87 hp.
The experience — unlike that Michigan football scholarship offer — is transformational.
Volvo loaned me an XC60 Recharge Extended Range Polestar Engineered — yes, they came up with a bigger mouthful than XC60 T8 E-AWD Polestar — to drive as my family compact crossover for a week in suburban Detroit, and it was almost everything I wanted it to be. The Volvo Recharge experience never feels quite as sporty as I hope it will. But a car I found intriguing but quirky in its previous iteration is now a mature electric car alternative — if one still requires such a thing.