The 2023 GMC Canyon AT4X Is Here, and Coming for the Toyota Tacoma
And this time it's definitely more premium than the Colorado.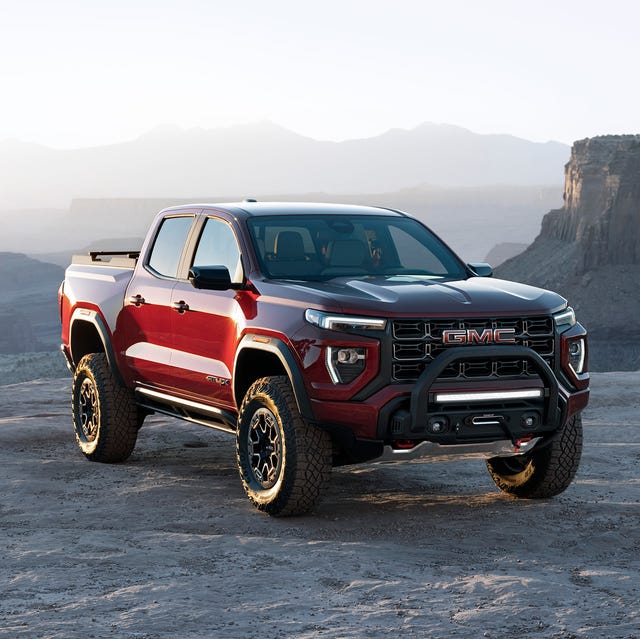 The GMC Canyon is different — and more premium — than the Chevy Colorado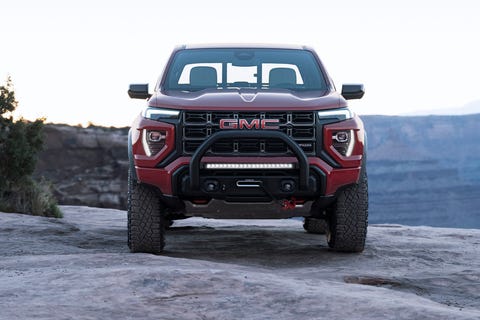 Differentiating the mechanically-identical Chevy and GMC trucks has always been challenging, even though GMC has long been the slightly more premium brand. That won't be an issue with the new Canyon, which will genuinely be a more upmarket offering than the Colorado.
All Canyons receive the high-output 2.7-liter four-cylinder engine from the Colorado ZR2 with 310 horsepower and 430 lb-ft of torque. All Canyons receive at least the two-inch factory lift and the wider track.
The GMC Canyon AT4X is an off-road beast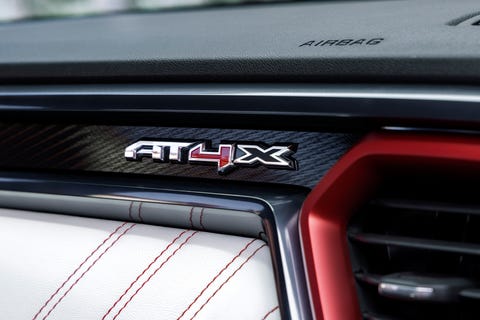 Calling the Canyon AT4X ready to leave the pavement would be an understatement. It gets a three-inch factory lift in addition to the wide track with 33-inch MT tires.
Other exclusive features include the vaunted Multimatic DSSV dampers, front and rear e-lockers, a Baja Mode for high-speed off-roading (in addition to Terrain and Off-Road modes), a heavy-duty skid plate and rock sliders. The Canyon AT4X has a 36.9º approach angle and 10.7 inches of ground clearance.
The Canyon AT4X will have a limited Edition 1 Package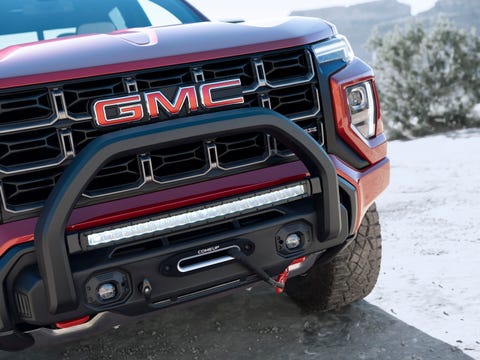 The Canyon AT4X will offer a special edition Limited 1 package with "extremely limited availability." It includes 17-inch beadlock capable wheels, front and rear washing underbody cameras, an off-road front bumper with a safari bar, an off-road grille light bar, a Comeup winch, a reconfigurable bed rail system and a performance front skid plate.
The GMC Canyon is getting upgraded tech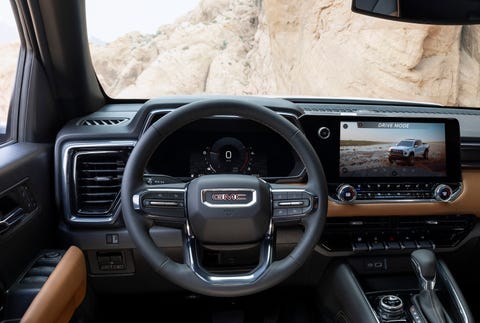 GMC upgraded the Canyon interior with a bunch of new tech. It gets an 11.3-inch infotainment touchscreen, an 11-inch digital instrument cluster on the Denali and AT4X trims and an available 6.3-inch head-up display. Drivers can also access an available off-road performance display and up to 10 cameras.
The Canyon also gets a neat storage compartment in the tailgate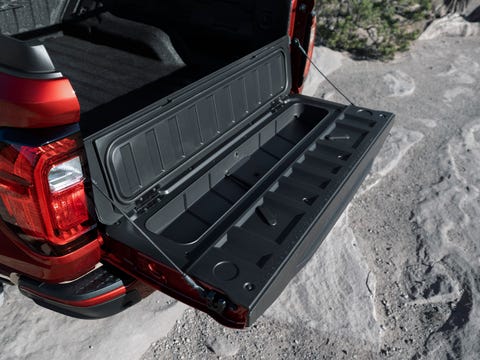 The Canyon is not getting GM's MultiPro tailgate. But it is getting a watertight, drainable storage compartment embedded into the tailgate.
How much will the 2023 GMC Canyon cost?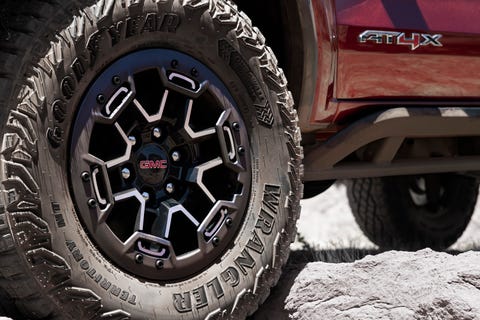 GMC is offering some pricing info. Starting MSRP for the Canyon will be around $40,000. Production, beginning in spring 2023, will begin with the AT4X Edition 1 trucks, which will start at $63,350. AT4X Edition 1. You can reserve the AT4X Edition 1 now.
The 2024 Toyota Tacoma: Here's Everything You Need to Know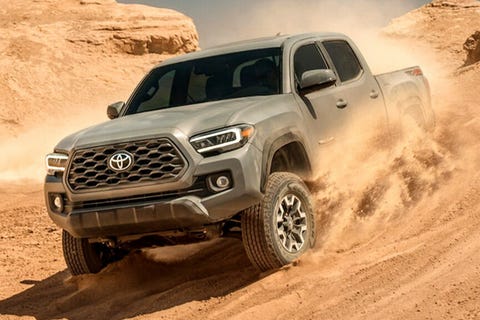 What we know so far about the most-eagerly-awaited midsize truck.