2023 Jeep Grand Wagoneer L Review: Pure American Extravagance
With an engine that sounds more like something out of a small BMW.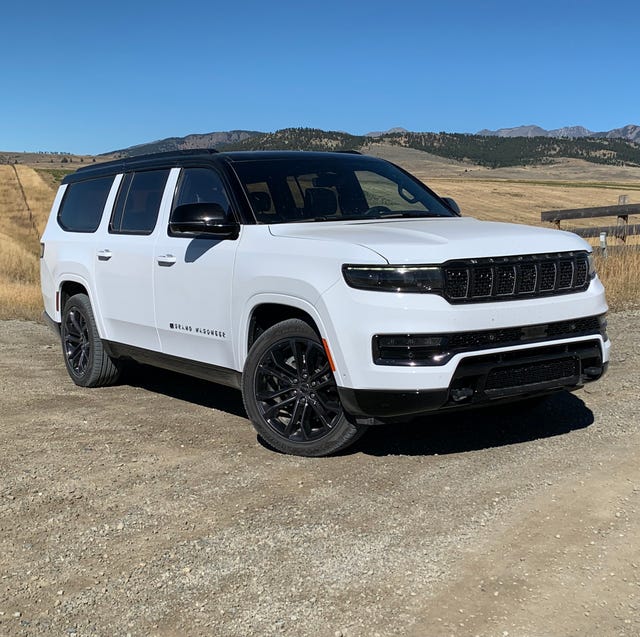 Grand Wagoneer is one of Jeep's most storied nameplates. In 2021, Jeep revived it — sans wood paneling or any explicit Jeep branding — as a Ram 1500-based, super-lux, slightly more than three-ton luxury barge to take on swanky behemoths like the Cadillac Escalade and Lincoln Navigator. Upon beholding the new Grand Wagoneer's prodigious mass for the first time, we all undoubtedly had the same reaction: great, but can you build an even bigger one?
Well, here in late 2022, Jeep is obliging with the all-new Grand Wagoneer L.
"L," as you've no doubt surmised, stands for larger and longer than the standard model. Specifically, the Grand Wagoneer grows a foot in overall length, adds seven inches to the wheelbase and now offers up to 44.2 cubic feet of cargo space behind the third row. The modifications balloon the curb weight to more than 6,700 pounds. And that's before you start adding people and stuff.
The Grand Wagoneer L is also a landmark vehicle for more than immensity and price point. Stellantis is cutting Hemi V8s from its lineup. And the Grand Wagoneer L is the first vehicle to receive the new, more powerful and (at least marginally) more efficient Hurricane twin-turbo 3.0-liter inline-six engine.
Jeep (or rather, Wagoneer) brought me out to Big Sky County with other media types to sample the Grand Wagoneer L for a day in its natural habitat, America's wide open west. It's not an SUV that's going to save the planet. But the Grand Wagoneer L's blend of plushness, tech and practicality make it a compelling option for the niche of buyers that need it.
2023 Jeep Grand Wagoneer L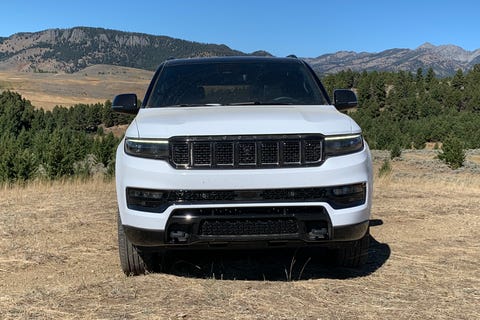 Pros: Smooth engines; luxurious tech-forward interior; Cargo space; 10,000-pound towing capacity
Cons: Poor gas mileage; Quite large for everyday driving
Powertrain: Twin-turbo 3.0-liter inline-six; 8-speed automatic; 4x4
Horsepower: 510
Torque: 500 lb-ft
Towing Capacity: 10,000 lbs
EPA Fuel Economy: 14 mpg city, 19 mpg highway
Why does the Grand Wagoneer L exist?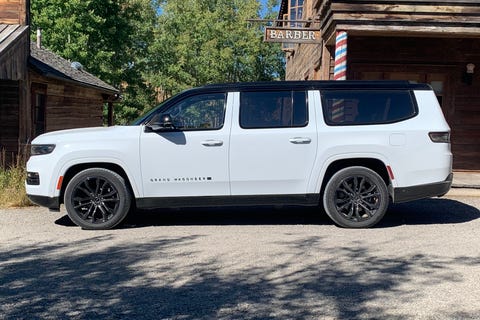 Customers want it. The standard Grand Wagoneer is enormous. And the Grand Wagoneer L can feel downright gratuitous. But according to Jeep, about 30 percent of the luxury full-size SUV market are large families who need the space. They don't cross-shop with other vehicles. So, having the Wagoneer in this segment necessitated offering an extended wheelbase.

Really, the Grand Wagoneer L doesn't have a V8?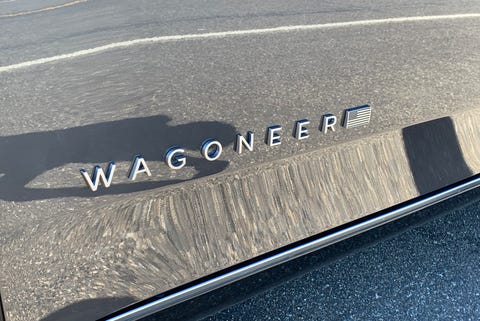 It does not. The standard Wagoneer launched with the 5.7-liter and 6.4-liter V8 options. But the Wagoneer L debuts with two variants of a new engine, the "Hurricane" twin-turbocharged 3.0-liter inline-six. The standard output pushes out 420 hp and 468 lb-ft of torque; you can also fit a Wagoneer with the high-output "510" version with 510 horsepower and 500 lb-ft of torque.
Besides adding more power, the new Hurricane engines are also more efficient. Netting an extra 1-2 mpg over the V8 won't sound like a lot. But it is a fairly large improvement percentage-wise for a vehicle that was averaging about 15 mpg combined.
Putting out a giant SUV with a new combustion engine feels like an anachronism in the 2023 car market. But Jeep's justification is that 50 percent of their sales should be electric by 2030. However, that will also mean 50 percent of their sales will be combustion powertrains. Instead of meeting the moment, Jeep is meeting their buyers where they are at the moment.
How does the Jeep Grand Wagoneer L drive?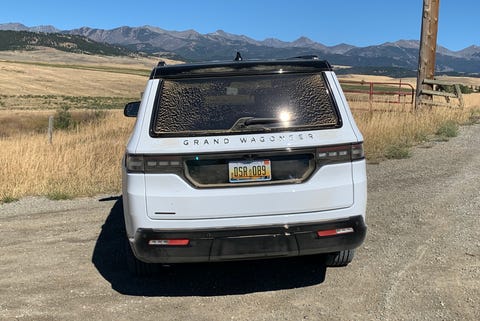 The Montana foothills are the optimal place to drive the Grand Wagoneer L. Spacious, low vehicle density roads. Few gnarly corners. It's a place where you can just cruise, which is what the Grand Wagoneer L does exceptionally well.
Both Hurricane engine variants in the Grand Wagoneer L felt smooth and potent; the base engine is roughly on par with the Escalade's 6.2-liter V8. And with ample cabin insulation, the engines sounded almost eerily quiet.
The Grand Wagoneer L handles its bulk fairly well when you do hit a corner. And you can tighten things up a bit with a sport mode and an adaptive suspension. But, weighing an extra 1500 lbs or so, you get little of the nimbleness you feel from the Ram 1500.
At times, the Grand Wagoneer L can feel comically large. Jeep found a coffee shop with angled parking for our rest stop, which led to a bit of a traffic jam. After stopping to take pictures, I scrambled around for about 30 seconds trying to ascertain why the Grand Wagoneer L was alerting me something was open. It took me that long to realize the rear hatch was lifted. I couldn't sense it from all the way up front.

We did not fill up our Wagoneer vehicles. But don't expect driving them to be cheap. They earn around 16-17 mpg combined. And you're probably going to be buying premium, which is recommended on the standard output Hurricane and mandatory on the 510 version.
Can the Grand Wagoneer L go off-road?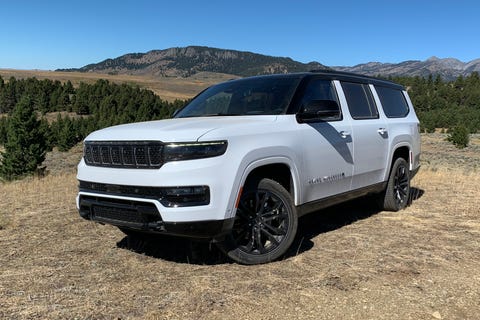 It depends on what you mean. Off-road performance is not the focus. The Grand Wagoneer L is a luxury vehicle first and foremost. It's designed to get your family (and maybe your boat) to your recreation site, not be your recreation. The Wagoneer L pamphlet Jeep handed out at our event did not begin discussing the off-road capability until page 40.
No Wagoneer SUV meets Jeep's Trail Rated badge requirements; you'd have to find a trail that could fit one. The off-road geometry on the standard Wagoneer isn't great. And the L model with its large overhangs is even less optimal.
That said the 4x4 Wagoneer Ls are not bereft of capability. The Wagoneer L has the bones of the Ram 1500. The Quadra-lift air suspension can jack the Grand Wagoneer L up to 10 in of ground clearance in Rock Mode. Jeep also offers three different 4xe systems on the Wagoneer L, including Quadra-Drive II.
I drove the Grand Wagoneer L up to a scenic overlook for pictures. There were a few bumps and loose surfaces along the way. The Grand Wagoneer L plowed right over them with few feats of articulation requested or required. It's a vehicle you bring to your Park City condo, rather than a trailhead in Moab.

What is the Grand Wagoneer L's interior like?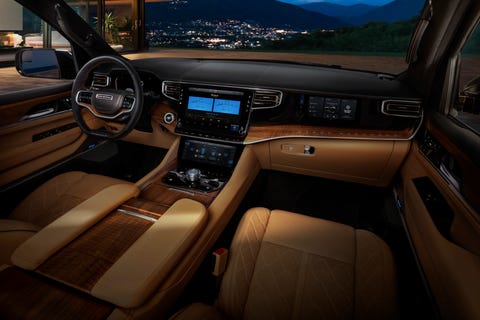 Jeep gave us individual Wagoneer L vehicles for our test drive, instead of pairing us off with another media member. Normally, that's an appreciated luxury (fewer awkward conversations, twice as much time behind the wheel). But with the Wagoneer L, that was a bit of a disappointment. It meant less time to bask in luxury and play around with the infotainment and audio system, which is perhaps the most distinctive feature of the Grand Wagoneer L.
When you factor in the design, materials (three different grades of leather seats), overall comfort, infotainment system and premium audio tech, it's tough to argue Jeep did not achieve its goal of creating the best SUV interior on the market with the Wagoneer. And the Wagoneer L is that interior but even more practical.
Jeep aimed for the Grand Wagoneer to have the best SUV interior on the road. When you factor in the design, materials (three different grades of leather seats), comfort and infotainment/audio tech, it's hard to argue the vehicle does not achieve that. The Grand Wagoneer L is that interior but even more spacious — I was able to sit behind myself twice over, once in the second row and again in the adult-usable third.
The Wagoneer L strikes a middle ground in the segment. Its interior feels a touch more high-end and tech-forward than the Escalade. But it goes there with a sophisticated restraint. And it comes off as very approachable, in contrast to the Navigator, which can seem like it's talking over you with airy-sounding drive modes and wants to subsume you within its leather folds.

How much does the Grand Wagoneer L cost?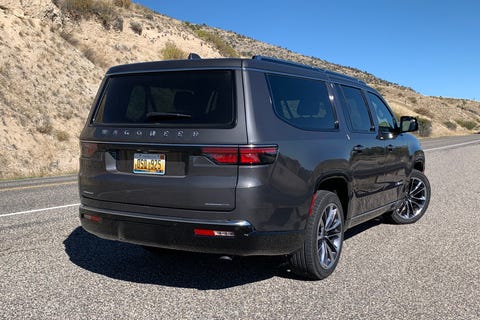 The Wagoneer is the priciest vehicle in the Jeep lineup (if we acknowledge it's part of the Jeep lineup). The Grand Wagoneer is more expensive than the Wagoneer. The L is pricier than the non-L version. The Wagoneer L starts at $62,450 MSRP. Bump that up to $65,495 if you want four-wheel drive.
The Grand Wagoneer L I drove was an Obsidian 4x4 trim with the 510 high-output engine. That version started at $98,090 MSRP and priced out to $108,580 with options and a $2,000 destination charge. I also drove a Wagoneer L Series III 4x4 model with the standard output engine, which started at $77,220 MSRP and came out to $92,645 with options and the destination charge.
What are some Grand Wagoneer L alternatives?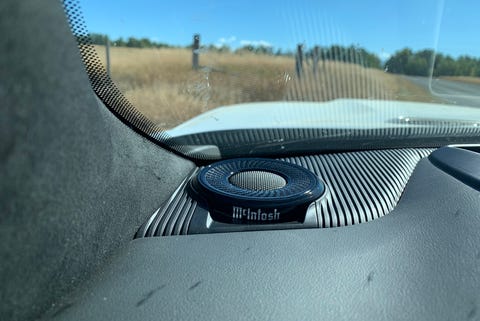 Full-size, extended wheelbase, luxury land yacht that can do some truck-level towing is a profoundly American segment. The direct competitors are the Lincoln Navigator L, which starts at $92,855 for the Reserve trim and the Cadillac Escalade ESV, which starts at $84,090. The Grand Wagoneer L is markedly bigger than something like the LWB Range Rover.
Verdict: The Jeep Grand Wagoneer L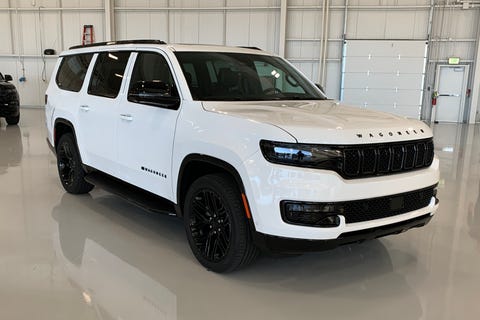 The Jeep Grand Wagoneer L will feel like overkill for most buyers. But for prolific families that need (or want) one of these fancy, long-wheelbase beasts, it makes an impressive statement, offers a compelling overall package and feels like a first-class option in every way — including the inline-six engine which is an upgrade over the V8.

I would consider sticking with the standard output engine. Situations where leveling up to 510 hp in a vehicle like this would matter are few if not altogether non-existant. I'm also partial to the regular Wagoneer, which is still plush and lovely but a bit lower key.
The Best Cars You Can Buy in 2022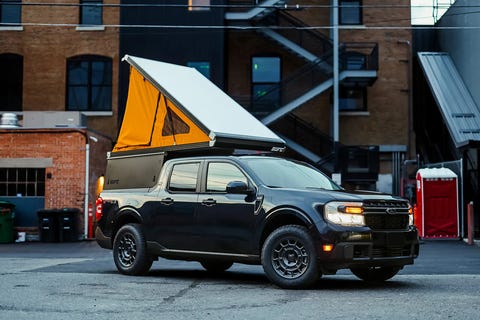 Looking for a great new ride? Start looking here.