Every product is carefully selected by our editors. If you buy from a link, we may earn a commission.
These Door Draft Stoppers Will Keep the Heat Indoors This Winter
Save money and keep the elements at bay with this affordable, easy-to-install home accessory.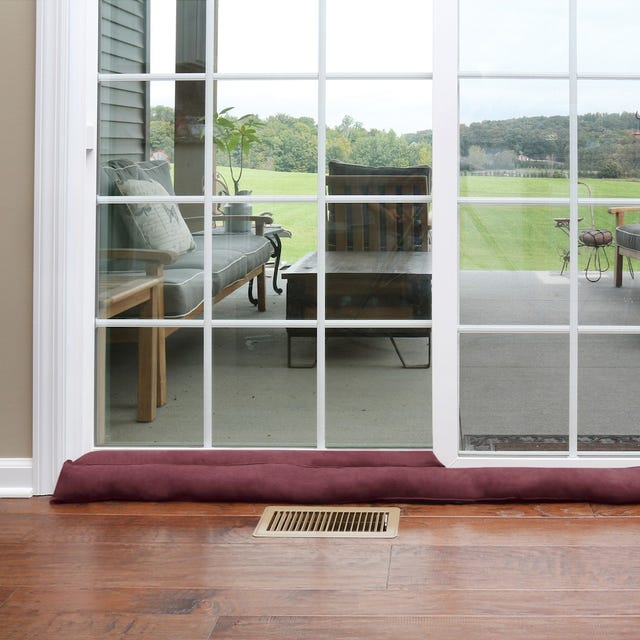 Door draft stoppers are a pretty simple product: a strip of cloth, foam or plastic that blocks the gap between your door and the threshold. If you want to keep your heat up and your bills down this winter, you should pick up a door draft stopper or two for the most vulnerable areas of your home — think the door to the garage, your back door or even just the doorway into the room you like to keep the warmest. While keeping heat in might be their primary function, what they keep out (besides the cold) could be just as important. Bugs, sound, smells, light and just about anything else that could sneak through the seemingly insignificant gap between your door and the floor are kept where they belong: outside.
The problem is, there are a ton of options. How do you know which is right? Luckily there are a handful of highly-rated door draft stoppers that you can choose from — some of which have over 30,000 reviews while maintaining well over four stars. The choice is yours, but these 10 options below are a great place to start.
This content is created and maintained by a third party, and imported onto this page to help users provide their email addresses. You may be able to find more information about this and similar content at piano.io