Every product is carefully selected by our editors. If you buy from a link, we may earn a commission.
13 Accessories to Hack Your Weber Kettle Charcoal Grill
The Weber Kettle Grill isn't a grill, it's a platform. These are the most useful upgrades for America's favorite backyard accessory.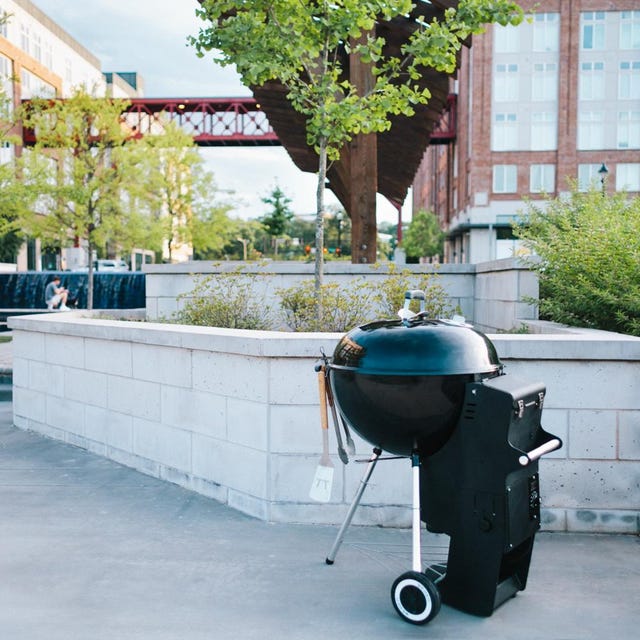 Sixty years ago, Weber Brothers Metal Works, later called Weber-Stephen Products, used to make mailboxes, fireplace equipment and a number of various other metal-based products. George Stephen, Sr., a salesman at the company, then decided the grills of the day weren't up to snuff. Now his solution is the most popular grill in America.
The Weber Kettle charcoal grill — complete with dome lid, ventilation, enameled steel and rust-resistant aluminum — is the most stable, consistent grill money can buy. "We initially considered designing a grill that could work with multiple fuel sources," Jeff Broadrick, senior product engineer behind Spider Grill new wood-pellet Weber attachment, "but you are fighting an uphill battle if you set out to design a grill as simple, trusted, and elegant as the Weber Kettle."
Broadrick says that consistency has elevated the charcoal grill into something more. "At this point, the Weber Kettle is more of a platform than a stand-alone product," he says. Out of dozens of community-driven updates and upgrades, these are the best Weber Kettle add-ons that money can buy.