Every product is carefully selected by our editors. If you buy from a link, we may earn a commission.
The 9 Best Camping Coffee Makers
Headed for the wilderness? Don't forget the tools to make your precious life-giving elixir.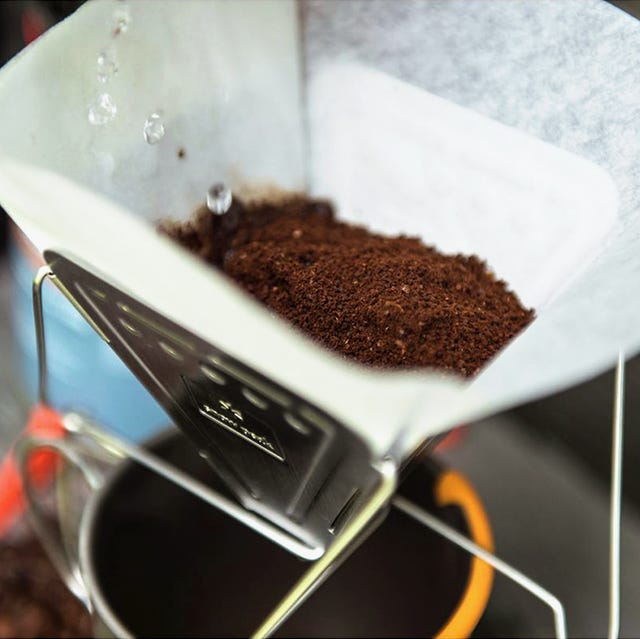 A proper outdoor trip involves temporary abstinence from a lot of everyday habits — watching television, counting Instagram likes on your phone, checking email and so on. But abstaining from drinking coffee? Not happening. That feeling — a warmth that creeps over you as you stoke the campfire on a golden morning, sipping and listening — is simply too great to give up. And with one of these collapsible, packable, lightweight camping coffee makers, you won't have to.
What supplies do you need for preparing camp coffee?
Camp coffee is pretty straightforward: You'll need your favorite roast on hand, water, any additions like creamer, milk (alternative or dairy) and of course, one of the coffee makers on this list. If you desire the freshest coffee possible, you'll also want to pack a grinder and whole beans, as opposed to pre-ground. Your coffee kit will depend largely on your adventure of choice — if you're planning an ultralight backpacking trip, you may want to skip the extra weight and bring disposable single-use coffee packets. If you're a car camping, you could bring a variety of tools for the job.
If you've got the space and can spare the extra weight, we recommend keeping your coffee kit in a separate bin, properly labeled. This will make it easy to find in the mornings, and you won't have to dig through your entire kitchen setup just to get a cup of joe going.